Digital Marketing
On the other end of the spectrum is digital marketing, which wasn't a thing until the Internet and technology demanded that it become one. Think popup ads, the messages that interrupt your YouTube videos and corporate social media channels. Now, digital marketing holds a lot of esteem in the eyes of marketers for the main reason that it reaches a large audience for relatively little cost.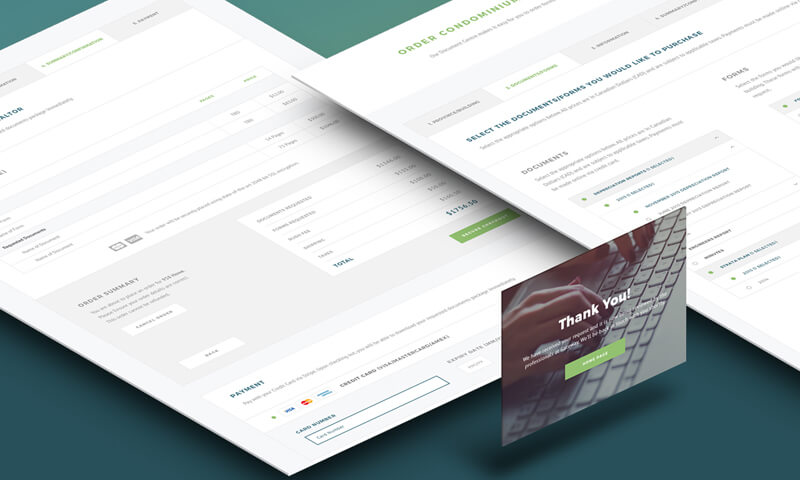 Website Design & Development
My Loud Speaker has established effective wireframing and structure tactics that keep both SEO and your audience at the forefront of our process. As a fully integrated agency, we marry design and SEO, which increases engagement and your online presence. For a website you can easily maintain yourself, leave the designing to us - we can walk your team through how to navigate and utilize the content management system effectively.
Our elevated design services extend beyond your logo and website, and touch on bolstering your communication abilities by strategically incorporating visuals and design that work with your key message. We aim to design user-friendly websites, with an emphasis on functionality to make sure when someone new comes across your website, they will leave with the best experience that reflects your organization.
→ Learn More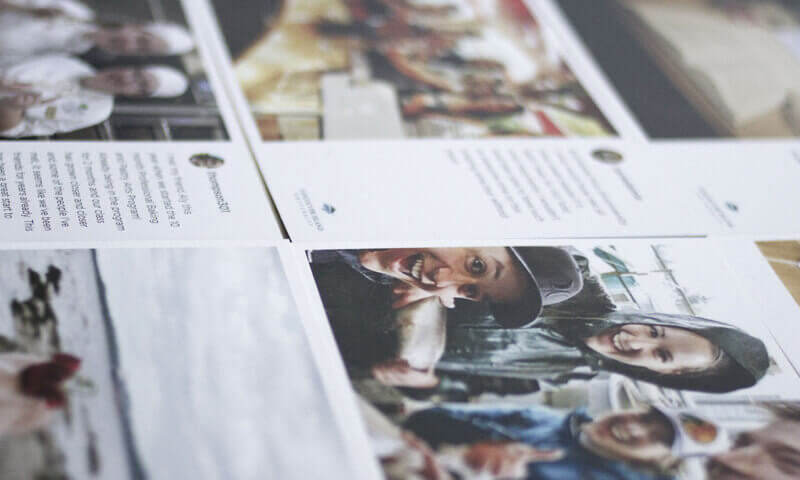 SOCIAL MEDIA MARKETING & MANAGEMENT
Social media, we can't live without it! We understand each social media platform will have its own culture and set of unspoken rules. We help brands integrate into social media in an effective but unobtrusive way, gaining genuine fans in the process. We provide your fans with a social media platform that speaks to them. Communications is the voice of every business. It's the main avenue people will seek to reach out to the organization and will primarily shape your audience's perception of the brand. That is why it's important to put effort in refining your internal and external communications. The more effort you put into your communications, the more you get out of it. So depending on how much you want from your engagement, you'll have to invest equally as much into it. This is even truer of social media.
→ Learn More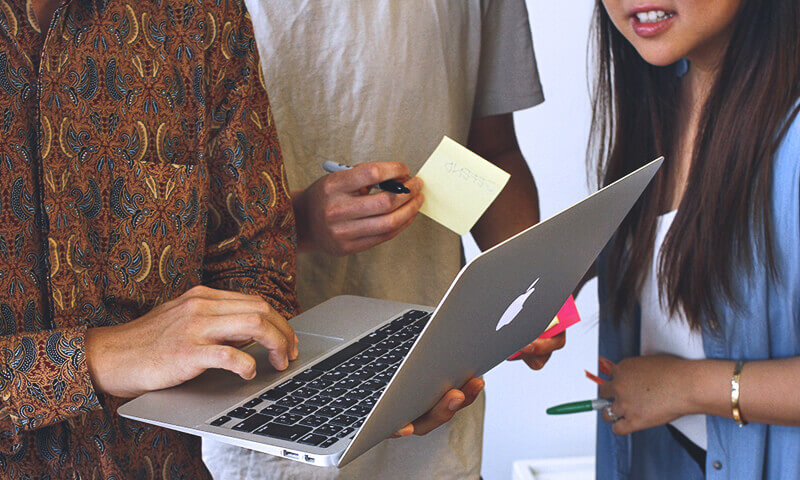 Content Creation & Marketing
Content marketing is a strategic marketing approach focused on creating and distributing valuable, relevant and consistent content to attract and retain a clearly-defined audience – and, ultimately, to drive profitable customer action," according to the Content Marketing Institute. The most important takeaway: Valuable. That is the basis of our approach to content marketing. We want to ensure that everything your organization is relaying towards your audience provides value first. Today, we're overwhelmed with spam and lengthy information that provides nothing that speaks directly to us, or to our pains. But if we can create something with a message, something that makes an individual stop to absorb and read – you've just changed their entire behavior. Oh my lord, can you sense the power?
→ Learn More
PPC Advertising & Landing Page Design
Let's talk PPC, known in long form as Pay-Per-Click. The nature of online bidding in PPC is complex and always changing that makes it worthwhile to invest in an expert. It's easy to lose money that you don't need to without an expert managing your campaign. An expert like our SEO and PPC Specialist, will track and tweak accordingly lessening the likelihood of unwanted clicks. Less unwanted clicks, of course, means increasing qualified leads! There's that word again. Using the vast array of functions including negative keywords, campaigns and analytics will help ensure your dollars are spent wisely. And if you're not sure what Keywords, Longtail Keywords and A/B Testing are – really, try a professional and spare yourself the jargon.
→ Learn More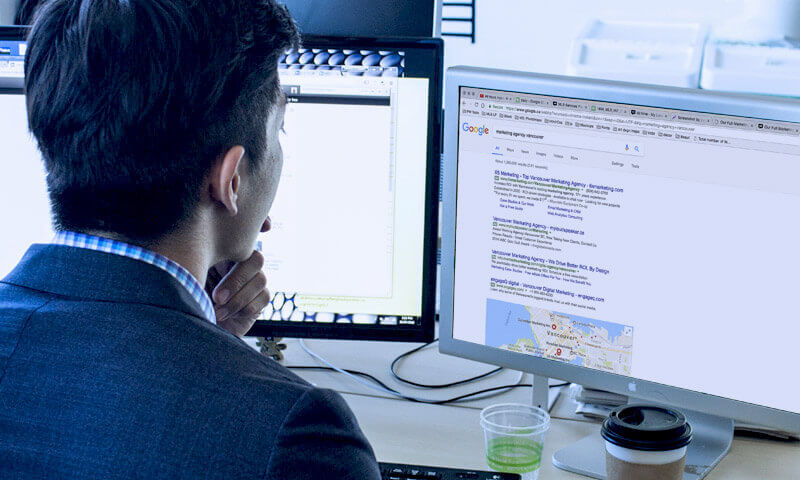 Search Engine Optimization & Marketing
Even though social media marketing has been winning the popularity contest as of late, SEO remains the most important marketing channel. In fact, according to Hubspot, The best lead source for B2B companies is SEO (14%) over email marketing, (13%), and social media (12%), and even for B2C (business to consumer), SEO is the second best lead source. Besides, according to Internet Live Stats, while Google's search volume growth rate began to decline in 2009 and 2010, search volumes are still increasing - people still tend to search to find what they want. We create your SEO strategy by starting with the story behind your organization first. With that in mind, we uncover your target keywords & what your target audience is seeking in their online searches. With those questions answered, we make a game plan as to how we can embody that into your strategy and create something that will surpass your user's expectations.
→ Learn More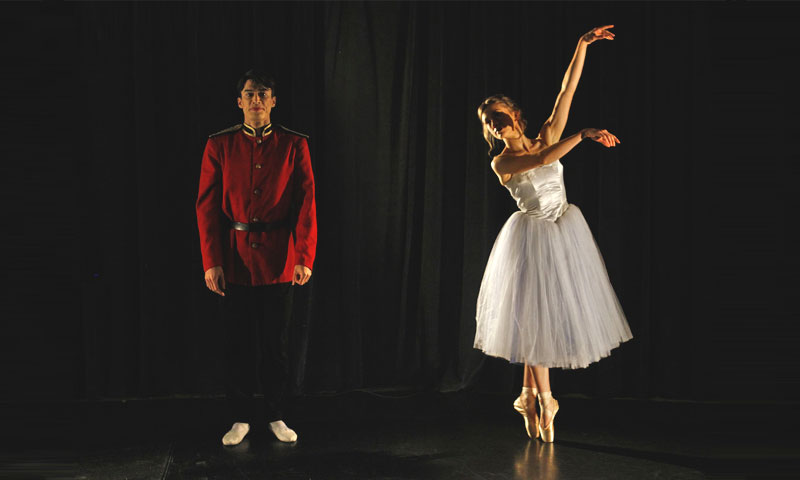 Motion Graphics & Promotional Video
When you are looking to invest in some dynamic new marketing – video should be the first thing that comes to mind. Right now, videos are on the rise towards complete domination and as a part of your content marketing efforts? You're instantly golden. Videos can improve your SEO with just the click of a play button and get you the attention your organization has been waiting for. Your audience is evolving, and nowadays, the demand for videos has become deafening. However, with so many people trying to attract their clients – you need a video that is going to have the power to grab attention, speak your message and is share-worthy. Our meaning-driven process means we put thought into delivering videos that are timeless, memorable and reflect your vision.
→ Learn More