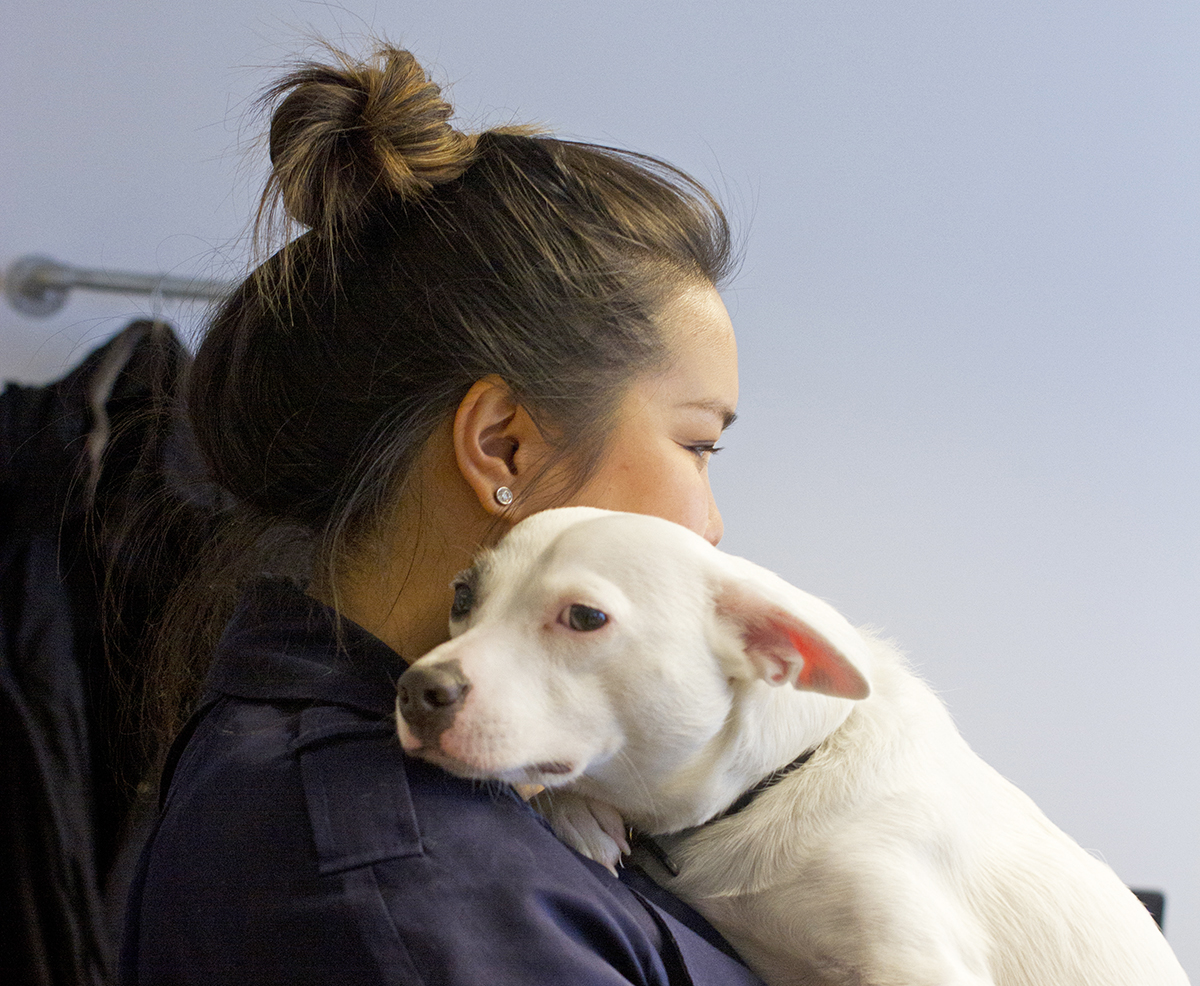 The Non-Profit industry is one that sets out to create change for good. But, if you want to change the world, you'll need an effective marketing campaign to get the message out there. So let's take  a look at some very important campaigns that are doing their part for an equally important cause – pet adoption.
#StartAStory
Source: Youtube – The Shelter Pet Project
It should come as no surprise that social media is used as a marketing tool for essentially every industry. One industry that has been coming up with some great campaigns is pet adoption. Upon finding that 2.4 million healthy pets needed loving homes each year, the Shelter Pet Project teamed up with the Ad Council to create a solution to the problem.
The project took to YouTube to create an ad campaign that highlighted the rescue stories of pet "celebrities." Famous pets such as Keyboard Cat and Hamilton Pug, who already have a following in their own right, shared their stories of going from lonely to loved. The campaign also created the hashtag #StartAStoryAdopt for owners to share their own tale of finding their furry friend. The YouTube channel featured biographical pet tales and received around 15,000 views on a single video and the channel itself is now at 3300+ subscribers.
So far, the campaign found that 37% of dogs and 46% of cats in America were either rescues or from shelters last year, so it appears as if the Shelter Pet Project is well on its way to finding happy homes for cats and dogs alike.
Furry Furniture
Source: Home for Hope
When you go into Ikea looking for furniture, the last thing you'd expect to see is a dog or cat sitting amongst the displays – but that's exactly what you may see from now on.  The non-profit organization Home for Hope partnered up with furniture giant to ensure more dogs and cats spend less time in shelters and more time in homes.
The idea was to place life-sized cardboard cut outs of real dogs and cats available for adoption within in-store displays. So, while you shop for a new kitchen table, you'd see a dog right beside it with a barcode to scan that would reveal specific information regarding the adoption of that animal, such as what shelter they are at and how old they are. The campaign was tested in two locations, Arizona and Singapore, and every single animal featured was adopted.  Not too bad for a test run. This partnership is a perfect example of the positive effect that comes from big businesses partnering with charities to create real change – all with no assembly required.
Looking for Love
Source: Youtube – Puppy Love
Most people take to the popular dating app, Tinder, to find fun, hookups or love, which is why interns at the marketing agency BBH decided to showcase dogs willing to give just that. What originally started as an idea for a marketing competition for interns at different agencies quickly grew into a reality. The charity Social Tees Animal Rescue needed a creative and fresh way to get out the word out about  dogs available for adoption in their community, which is when the great idea struck.
In amongst pictures of men and women, the team of marketing interns made profiles for dogs looking for homes. Some Tinder users were initially confused, but it managed to create a lot of buzz around the unexpected users. All a person had to do was swipe right, and they would be matched with information about the dog and where they could go to make it official. There are already apps similar to AirBnB for owners looking for people to care for their homes, so the Tinder-based platform seemed like another great way to use an existing system in an innovative way.  The campaign initially made 10 profiles for 10 different dogs and reported 2,700 matches in just one week.
How to be Seen
Source: Youtube – BestFriendsVideos
Invisible Dogs is a marketing campaign designed to make you look twice. Imagine walking down the street and seeing a dog owner holding a leash with no dog. That was the idea behind the Best Friends Animal Society's campaign. They distributed stiff leashes that made it appear as if there was an invisible dog on the end of it to try to hit home a very important message.
Specialists behind the campaign hoped to highlight the "invisible" dogs all over North America that are living their lives behind the cage of a shelter, unseen from the world. Distribution of thousands of these leashes created quite the buzz from coast to coast. In a world full of online campaigns, this real life marketing seemed to have an important impact.
The idea that one leash represented one homeless dog was apparent and encouraged people to think twice before going to the pet store to find their next furry little friend. It is estimated that approximately 1/3 of dogs in American dog shelters are pure bred, a lesser-known fact by first time buyers. In total, around 200,000 dogs are available for adoption at any given time in the United States, and the invisible dog campaign is looking to rescue them one leash at a time.
I Will Survive
Source: Youtube – Blue Cross
In a recent Blue Cross campaign for abused dogs, a YouTube video of a dog is shown breaking free of the chains from its neglectful owners to find survival, safety and freedom. The campaign shows a host of other animals finding strength in the Gloria Gaynor classic in hopes of finding a loving home.
The mission behind the cute but heart-wrenching video was to shed light on the number of animals that find themselves in shelters due to abuse and neglect. In addition, the hashtag #suppawt was created so that loving animal owners could stand behind those animals. The hashtag was accompanied by a picture of an owner's finger touching his or her pets' paw. This hashtag and picture grew quickly and trended on Twitter.
The Blue Cross video has over 1 million views on YouTube, proving that the public stands behind abused animals' ability to not only survive, but thrive.
It's easy to see that there is no one correct blueprint when it comes to marketing non-profit organizations. Thanks to these successful and innovative marketing campaigns, thousands of worthy animals have found love and happiness in a forever home.  Creativity when coupled with heart goes a long way and these 5 organizations are evidence of that.
(Visited 8,862 times, 1 visits today)