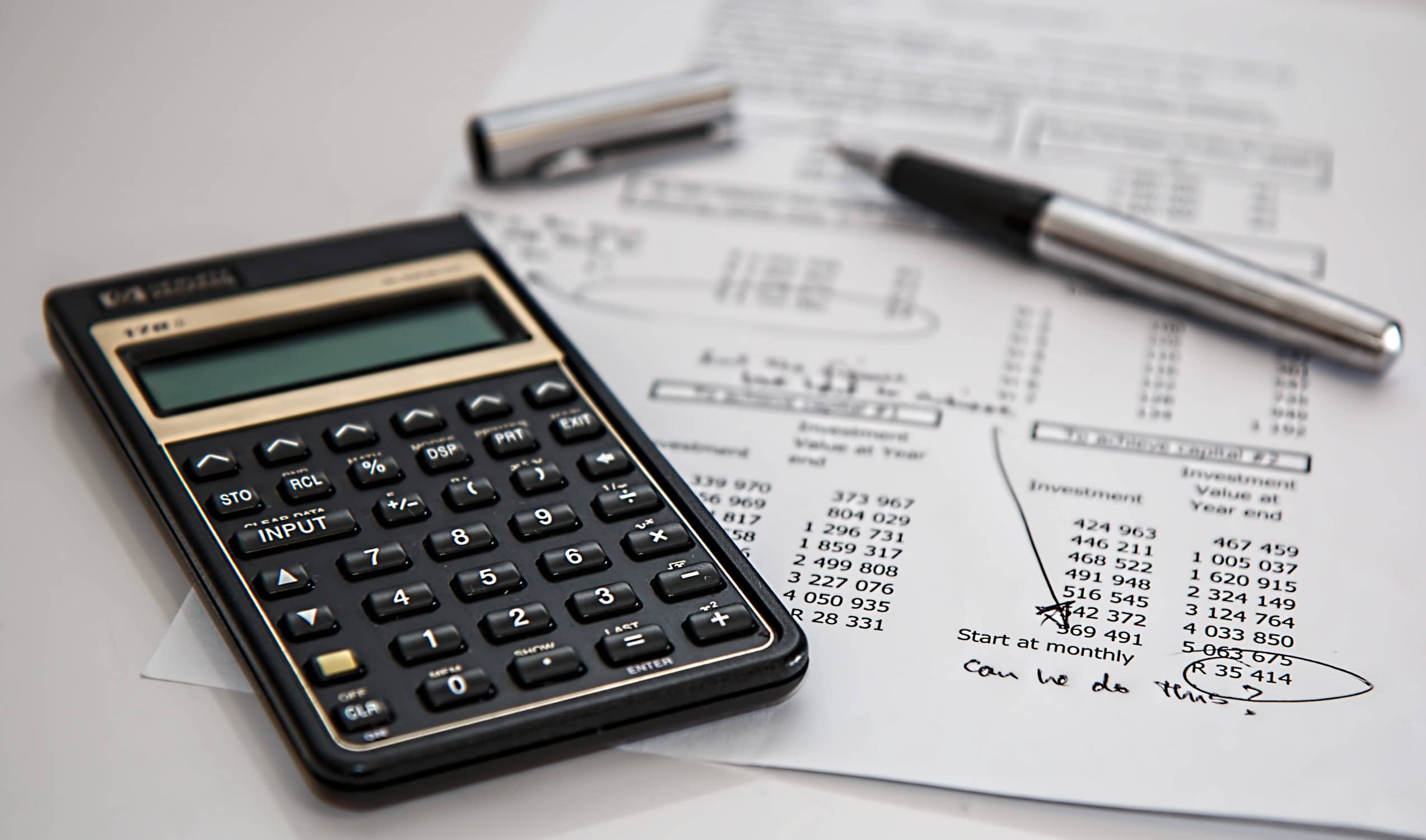 Are you planning your marketing budget for 2018? It may be a little late in the year, but we understand that you're swamped with other things, so we've put together statistics about marketing spend trends to give you a better understanding of how you should allocate your budget for 2018.
How Much Should You Allocate For Your Marketing Budget in 2018?
To answer that question, this report from CMO Survey conducted by Deloitte might offer some good insights. According to the report, 6.9% is the average percentage of marketing budget against revenue in 2017. Below is a breakdown by B2B vs. B2C, as well as product vs. service.
| | |
| --- | --- |
| Category | Marketing Budget / Revenue |
| Overall | 6.90% |
| B2B Product | 6.40% |
| B2B Services | 6.80% |
| B2C Product | 8.60% |
| B2C Services | 7.30% |
The following tables show the average percentage of marketing budgets broken down by industry category and revenue size:
| | |
| --- | --- |
| Industry Category | Marketing Budget / Revenue |
| Banking / Finance / Insurance | 3.90% |
| Communication / Media | 6.60% |
| Consumer Packaged Goods | 11.00% |
| Consumer Services | 17.40% |
| Education | 18.50% |
| Energy | 2.20% |
| Healthcare | 6.20% |
| Manufacturing | 3.20% |
| Mining / Construction | 2.00% |
| Service Consulting | 9.40% |
| Retail / Wholesale | 3.80% |
| Tech/Software/Biotech | 8.50% |
| Transportation | 11.20% |
| | |
| --- | --- |
| Revenue Size Category | Marketing Budget / Revenue |
| < $25 MILLION | 12.20% |
| $26 – 99 MILLION | 7.00% |
| $100 – 499 MILLION | 5.90% |
| $500 – 999 MILLION | 3.40% |
| $1 – 9.9 BILLION | 6.00% |
| > $10 BILLION | 9.70% |
Source: CMO.Deloitte
As you can see, organizations with a lower revenue size are willing to spend more of their budget on marketing in order to grow. Of course, those are just moderate averages and you don't have to follow these numbers. There are always exceptions: when you take a look at a rapid growing software company like Salesforce, the marketing & sales spend accounts for nearly 45 – 50% of their revenue, so it's dependent on your strategy.
Where Are They Spending Their Marketing Budget?
You may be wondering where the increased marketing spends have gone. The answer is digital – you can see the trend chart below:


Digital marketing has continued to grow through 2017. Global digital ad spends are projected to increase by 17.4 percent to $583.91 billion according to CNBC. This is a bit surprising given P&G and other organizations are concerned about affecting brand safety by placing digital ads. P&G said they were planning to decrease their budget for digital ads since digital ads are unclear in terms of placement and can potentially be placed next to extremist content.
What are key drivers for the growth? As mentioned in 20 Marketing Statistics & 5 Trends To Implement In 2018, a combination of digital video and mobile will be key drivers for growth in digital marketing spends.
Google and Facebook are leading the rapid growth. Google accounts for 33% of the total net digital ad revenue share worldwide and Facebook accounts for 16.2% in 2017.


Source: eMarketer
In terms of which advertising channels marketers have invested in throughout 2017, social ads hold the highest growth at 72% according to a survey conducted by Hanapin Marketing.


Source: Hanapin Marketing
Hanapin Marketing asked the same marketers how their budgets will change in next 12 months. Google Adwords, Facebook and Mobile are the major mediums where marketers will be increasingly invest their budgets.

Where Should You Spend Your Marketing Budget?
By now, you have a better understanding of how others are allocating their budgets in 2018 and where it makes the most sense to invest. Before you bounce out and go work on your marketing budget allocation, let's turn the tables.
Traditional media hasn't died even though the growth rate may not be as sexy as it's digital media counterpart.
According to Nielsen Insights, radio reaches 88% of Generation Z and 93% of Millennials each week, and the amount of time spent listening to radio each day increases when you compare generations from youngest to oldest. By radio, I'm talking good old fashioned AM/FM radio.
Even billboard advertising is still effective as 71% of consumers 'often' look at roadside billboards and 56% of respondents say they talk to friends and family about funny or interesting billboards they see while on the road according to a recent Arbitron study.
If you are in the realm of local businesses, print media may be an option since out of the $148.8 billion that is predicted to be spent on local advertising channels in the US, print media claims 8.3 percent according to BIA Kelsey.


Image: BIA Kelsey
So should you focus on traditional media instead of digital media? Not exactly. You should consider both types of media to make the most of your marketing initiatives. Today, consumers use an average of almost six touch-points when buying an item. The touch-points may include both traditional and digital.


Source: Knexus Group
This means you need to provide a consistent customer journey through every touch-point including your Instagram posts, website, customer service, physical shop and so on – meaning you might want to think of it more holistically than focusing on one medium or two.
Putting your focus solely on digital, mobile or video doesn't make sense regardless of the growth of digital platforms. As a matter of fact, 87% of online shoppers think brands need to work harder to create a seamless experience for customers according to Zendesk.
Think about social media, it's one of the most popular mediums that companies tap into.  While Marketers expected to expand social media spending by 33% over the next 12 months and 89% in next 5 years, 45% of marketing executives felt they couldn't see the impact on their business from social media according to the COM Survey.


Source: CMO.Deloitte
This doesn't mean social media marketing is ineffective – it depends on the company. Social media might not directly affect your sales figures, but it plays another important role. For example, social media lends well to generating awareness, customer service and social hearing. Harvard Business Review states that consumers with positive social-care experiences are three times more likely to recommend the brand to others.
Even though social media can also work as a customer acquisition channel, it's a bit more challenging to prove performance and direct ROI compared to search engine marketing (SEM), which is known as the marketing channel producing the best ROI. One of reasons SEM is seen as effective in ROI is because SEM is good at capturing searchers who are more likely to convert by leveraging the user's intention.
This doesn't mean you should only focus on SEM – for a couple of reasons. The most prominent reason is, as you'll see below, brand affinity has a lot to do with the performance of organic search and PPC campaigns. The stronger brand affinity you have, the better performance you'll get from SEM.


Image: Wordstream
This is supported by research from Marketing Week: companies with extremely strong omnichannel customer engagement see a 9.5% year-over-year increase in annual revenue, compared to 3.4% for weak omnichannel companies. Similarly, strong omnichannel companies see a 7.5% year-over-year decrease in cost per contact, compared to a 0.2% year-over-year decrease for weak companies.
Wrap It Up!
Hope this article gave you a clear view of what you should do for your 2018 marketing spend. Having had years of experience in marketing, one thing I can say is it's hard to say what exactly you may need without knowing your business. It really depends on your business model, industry, revenue size or your stage in the business life cycle.
Drop us a line if you wonder what marketing initiatives you may need. We are here to help you and initial consultation is always free 😉
Header Image: Pexels
(Visited 9,187 times, 1 visits today)
Want to learn more?
If you want to learn more about specific key elements of an effective marketing plan, read our 50+ page booklet on How to Write A Strategic Marketing Plan That Yields ROI – complete with explanations
(Visited 414 times, 1 visits today)