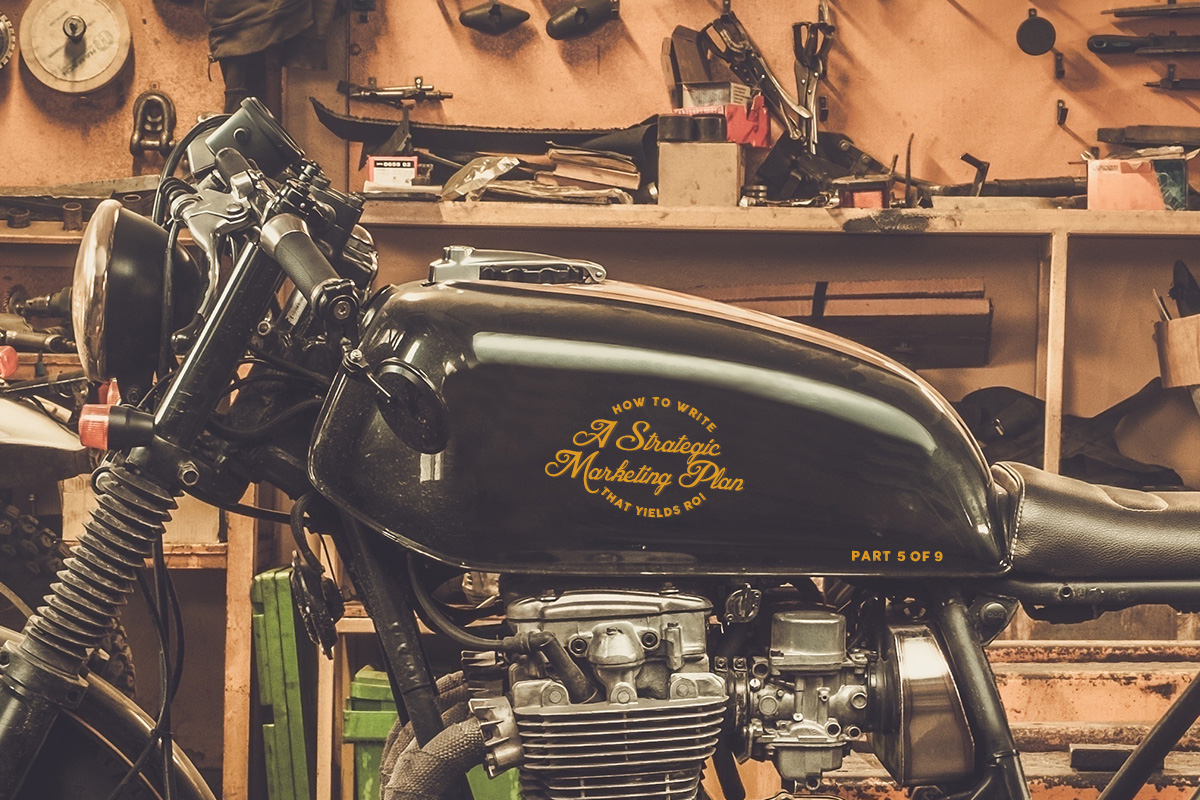 How-to Write a Strategic Marketing Plan that Yields ROI • Part 5 of 9
This part of the marketing plan is focused on gathering information. There is no such thing as too much information since it's hard to tell what will reveal your key message or value proposition.
In this chapter, we'll explore two sections: Competitor Analysis and Value Proposition.
Competitor Analysis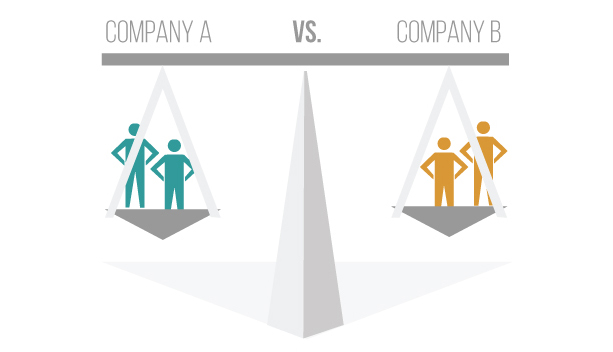 Knowing your competitors will help you decipher what your value proposition or competitive edge is. The biggest barriers are thoughts like 'We don't have any competitors" or "No one comes close to us" or anything along those lines. The reality is, every organization has competitors. Think about it another way, for example,"Who are your clients' alternative options in your industry?"
Activity
Gather a group of your mid-level managers that hold the space between your front liners and your senior management, the people who know your business the best.
Together, we work with three competitors that span the variety of markets you serve. We're looking for three that reveal either similar sized or alternatives options your clients might choose. We know that there are many to choose from and so there are some exceptions where you can choose an overarching category that represents a group of competitors. However, you should only do this for one of the competitors. Once you've identified the three, go through each one at a time, starting with listing out their strengths and then their weaknesses. Once you've exhausted the list for each, do the same with your organization.
After you're done, ask yourself, "What is the main reason a potential client of yours will choose your organization over theirs?" Review this for each competitor. Keep it to one main point. Once you've done one for each, find the commonality between the answers and sum up what makes you different. Often times it's not exactly clear or straightforward but what you're trying to do is really listen to the conversation around the activity and have these value props lead the conversation. For example, if "price" ends up in 2/3 of the summaries, that shows that it is a strong value prop and even though it's true of the last one but isn't iterated as the main key reason, it still holds strong as a value prop.
This value prop will help you guide your talking points and will contribute to defining your key message. This will be refined further after you've finished the other steps of your analysis. The competitor analysis will help shape the way this is worded as well. Once you've defined this work, you can really dive into the core of what makes up your competitive edge. The more succinct and specific you are, the more accurate it will be.
DOING THE RESEARCH
After you've inquired with all of your key players on these competitors, it's time for the marketing team to dive deeper into these selected competitors. As you're doing the research, keep your marketing vision in mind. There are a variety of ways to approach research, whether it's qualitative or quantitative or what have you.
The more you gather, the better it will help direct and refine your plan. However, not everyone has a large budget or enough time to invest in research. So there are a few key areas we'd recommend even the smallest marketing team or individual look into.
CHECKING THE VALUE PROP
Time to dig deeper into your top three competitors. Look at your value proposition and search as if you're the target demographic and are looking to buy. Gather the strengths and weaknesses based on the competitor analysis your team has done. Depending on your industry, look at review websites, Googling your product/service and clicking on a few of the top links and do your general due diligence. This seems like a simple step, but you'll be surprised how few people actually do it.
After you're done this exercise, review the seedling of a value prop and ensure that it still holds true.
TESTING THE VALUE PROP WITH YOUR CUSTOMERS
Now that you've tested your value prop, begin to test it on your primary target demographic. You're sussing out the nuances of it.
Talk to at least three of each of the following:
Customers – customers that fit the main target's
Target Potentials – People who fit the demographic of your main target but are not yet a customer
What to ask
Who do they go to right now for your service/product?
Why do you go to them?
What matters most to you in terms of your product/service?
What would make you switch product/services?
List five potential value propositions (one should be the seedling that resulted form the Competitor Analysis) and ask which one suits them the best?
Don't
Ask leading questions
Let them know which one your value prop is
Base your analysis on only 1-2 people
Read "Key Message" chapter to learn how to narrow your value prop and produce an outward facing message.
---

Check out all our posts in this series!
---

(Visited 4,000 times, 1 visits today)