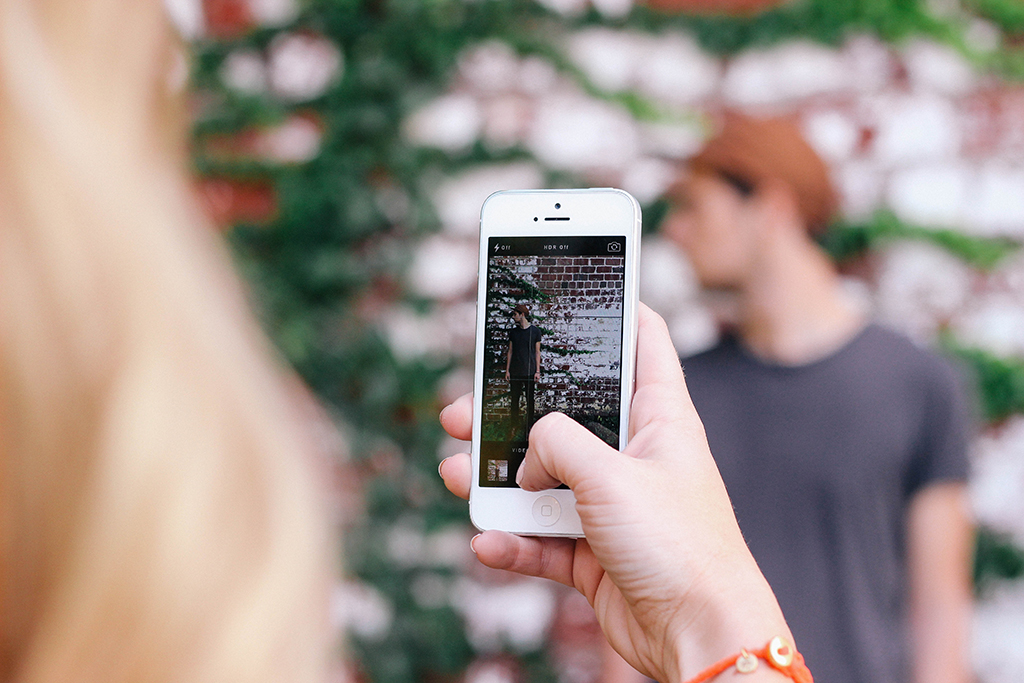 At the core of any great marketing scheme is a plan to engage the audience in a meaningful way. Since everyone from teens to millennials to baby boomers are constantly glued to their smartphones or tablets, and more jobs than ever require the use of technology, augmented reality (AR) is the obvious next step to getting in touch with your market. But what exactly is AR?
According to Wikipedia, "(AR) is a live direct or indirect view of a physical, real-world environment whose elements are augmented (or supplemented) by computer-generated sensory input such as sound, video, graphics or GPS data." In layman's terms: augmented reality is digitally-enhanced information overlaid on a real-time or static image. The experience is pretty much as the phrase describes: it augments or enhances what we see in reality.
AUGMENTED REALITY SOUNDS SPACE AGE
The upcoming Google Glass relies heavily on the technology of augmented reality, where users can answer text messages, share location, see virtual maps spread out in front of them, and more. Google's Project Glass One day Google: Yep, we're testing augmented-reality glasses video shows how this futuristic technology might work in someone's daily life.

A video of this augmented-reality experiment was posted by Google on YouTube showing a man wearing the glasses as he makes his way around variety of Manhattan venues, receiving up-to-the-minute updates as information streamed into his glasses. Said user was able to answer text messages from his apartment, get virtual directions to the bookstore, share his geographic location using GPS technology, check-in to a food truck location, and facetime a friend.
Actively participating through augmented reality devices isn't the only way to see the technology in action. A recent magic skit that took place during a TEDTalks showed illusionist Marco Tempest bring a drawing of a stick figure to life through the use of augmented reality. The illusion of movement—which it most definitely was—wowed and perplexed the crowd.

JUMP ON BOARD THE AR SPACESHIP
Now that you have a basic idea of how this new technology works, how do you jump on the opportunity to be one of the first companies to engage with your audience using AR? It's all in your creativity!
The latest company to capitalise on augmented reality is affordable furniture giant IKEA. The corporation's 2016 catalogue can be viewed through the 2016 IKEA Catalogue app. The AR features allow the user to see the products in their space before they buy them, either using their smartphone or tablet. IKEA Australia released a video illustrating how the app works, featuring a mother walking around her home—whilst her family buzzes about doing normal activities like cleaning up dishes, watching TV, and bringing breakfast to bed—testing out and adding IKEA furniture to each room.
The Shiseido Make-up Simulator uses AR in a similar manner. A video created by the company demonstrates how the make-up simulator—not an app but a fixed cosmetics station—would hone in on a bare face and sample lip colours, eyeshadows, bronzers and more offered by the brand, giving the user a virtual makeover. Being able to utlilize AR to market their brand, they are creating an interactive experience for their clients and therefore building on mutual engagement.
One marketing stunt left hundreds stunned when they were able to interact with an "angel that fell from heaven" in the London Tube. The public space was used by Lynx Effect UK, a body spray line aimed at men, to create a mirage (of a beautiful woman) that came to life when the participants moved within a designated space. They were then able to see themselves standing next to, dancing with, and chasing the "angel" when moving inside of the sphere. The demonstration not only engaged audience members by selling fantasies through AR, but brought people to the tube who had heard about the veritable mirage from friends.

Fallen Angels Augmented Reality from Pousta on Vimeo.
Here at My Loud Speaker, we're most interested in marketing that is useful and provides value to consumers, which is why we're totally behind We Are Royale's initiative to create an AR desktop calendar. The company printed a 12-month card calendar that is kept on a real-time desktop, but is manipulated through an app that corresponds with the card 365 days per year. The use of AR technology makes a unique user experience — one of the golden rules for effective and meaningful marketing. See how We Are Royale's calendar works here.
Because we're a marketing company that cares about engaging your customers in a meaningful and memorable way, we know augmented reality is one of the many ways to get in touch with your audience – see our AR related case study results here. Give us a call if you're ready to step into the future of marketing.
Header Photo: Death to Stock
(Visited 215 times, 1 visits today)
Want to learn more?
If you want to learn more about specific key elements of an effective marketing plan, read our 50+ page booklet on How to Write A Strategic Marketing Plan That Yields ROI – complete with explanations
(Visited 414 times, 1 visits today)