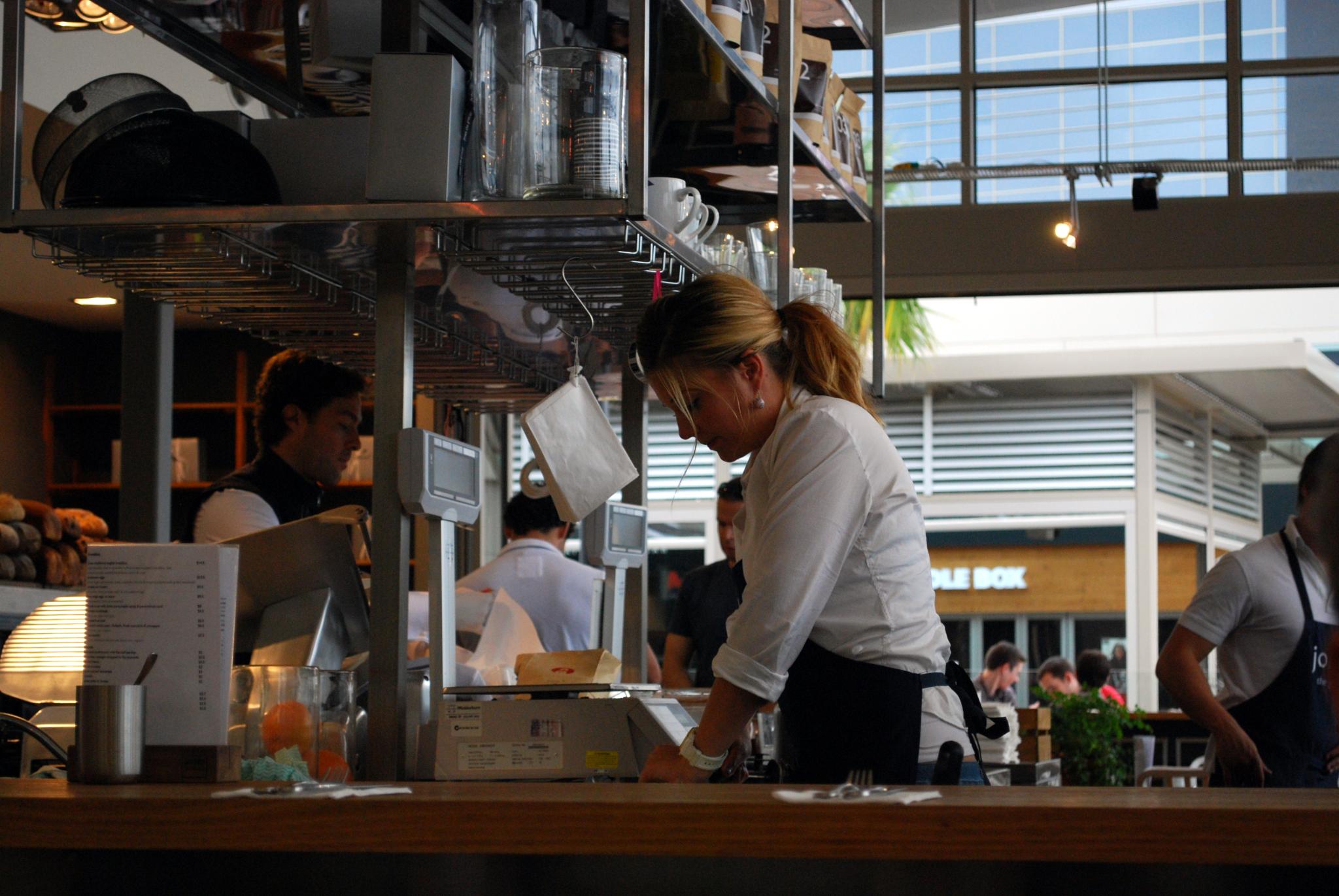 How Brands Can Learn From My 3 Worst Customer Service Experiences
Category:
Branding
Customer Service is an essential differentiator and a big part of the future of marketing. With the dominance of social platforms, the two-way conversation between brand and customer are the building blocks to long-term customer retention. Brands have fallen on both ends of the customer service spectrum, with some relying wholly on customer service to build their business, and others suffering in embarrassing public displays.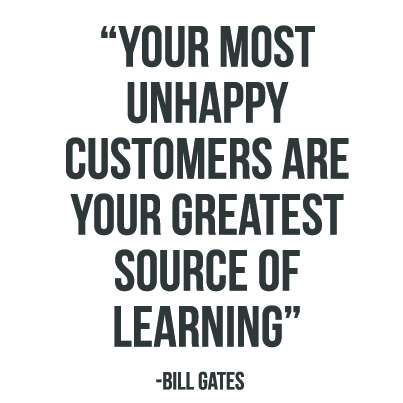 I've personally dealt with some great businesses that have failed on the customer service front, and ultimately lost me as a supporter and customer. Here are some examples and how brands can learn from them:
1. HUDSON'S BAY
Last year, I decided to follow in my brother's footsteps and purchase all my Christmas gifts online on Black Friday and Cyber Monday.  I found myself on the Hudson's Bay website purchasing approximately 15 different gifts.  Seeing as though we purchased in late November, we were sure it would arrive before Christmas. I figured I had just saved myself from hectic holiday shopping.
About a week and a bit later, I received notice that my order had been cancelled without any kind of explanation. I called in and the customer service representative – who was really kind – told me my order was cancelled because you cannot ship items to a different address from your billing address.  This was a bit odd, but I moved passed it and asked the rep to reinstate my order with the same delivery and billing address and, of course, the Black Friday discount. She put in my order request and told me to call back in a week if I hadn't heard from another representative.  About a week later,I called in as instructed, and the representative told me to call back again in another week.. I was beginning to get nervous as Christmas was drawing nearer, and I was 15 gifts short. I called back a week later, and I continued to call back a couple more times after that, each with a different representative telling me to call back again. Finally, two weeks before Christmas, I got frustrated on the phone with them and told them that I've been told to call back multiple times and I will not call anymore. The representative decided to look further into my case and she indicated that I would have to go online and repurchase all the items myself or read out the barcodes of each product so she could help me repurchase them over the phone.  At this point, I was extremely exhausted, so I decided to read the barcode list to her. It wasn't until later that I found out that I no longer qualify for the discounts. I gave up on the Bay at this point even though it was already so close to Christmas. In the end, I had to fight through the traffic and commotion of holiday shopping to make up for the 15 gifts I thought I had.
Having told everyone I knew this story, my brother saw a conversation on Twitter about someone who had a similar experience with Hudson's Bay. The robotic responses from their Twitter account to this conversation was as dissatisfying as my entire experience.
4 Things Hudson's Bay Should Learn:
1. A Social Media team that automates "apology responses" redirecting you to email is essentially useless.
2. Always get back to your customers in a timely manner, even if it's to tell them bad news.
3. Don't make it so hard for your customers to purchase your product. If orders will get cancelled when the shipping and billing address are different, let your users know.
4. Respect the platform you're using. Providing an email address to redirect your Twitter fans is disrespectful and quite frankly, looks like an obvious case of shoveling dirt under the carpet. Want to keep it private? DM me instead.
2. SKYPE
Recently, I upgraded my Skype account to Premium after it indicated that one of its features was hosting Group Video calls.  I had two important video conferences that I needed to make this week, but when it came time for the calls, the account "didn't qualify" for these group video calls even though all participants accounts that  previously worked with video calls in the past.
Figuring that I deserve an explanation for "not qualifying", I dug up their email contact information which was frustratingly buried within a forum.  Then when I first reached out, they informed me – through a standardized email – a long list of additional computer requirements that all video conferencers would need in order to participate in a group call. All this information happens to be buried within the "Group Video Calling" section of the Skype support forum, which is at least 4 clicks deep from the Premium page – with no warning prior to purchase We worked tirelessly trying to figure out what specific "minimum requirement" we weren't meeting, but were baffled by the fact that all one-to-one video conferencing worked, but we still didn't qualify for group video calls.
This is featured on the Premium page. No, there is nothing about minimum requirements after you click "Learn about group video calling"
Suffice to say, we couldn't figure out why the service couldn't work, and neither could the half-robotic customer service rep, so, I asked for a refund. This is where things got even worse.
I honestly didn't feel it was fair to be charged for a service that not only failed to deliver what it promised, but didn't provide a specific reason for its failure. Skype seemed to agree with me, at first. This was their response:
Hello Tammy,

Thank you for your response.

We apologize if the requirements were not clearly stated when you purchased the subscription. We know that this could really be frustrating on your end and we will understand if you would have the subscription cancelled and the payment refunded.

In order for us to continue with account investigation so we could take necessary actions, and for the security of your account, please fill out the account verification page using the link below:

https://support.microsoft.com/skype/hostpage.aspx?language=en&locale=en-us&oaspworkflow=start_1.0.0.0&needslogin=false&wfname=skype&supportoption=email&SupportTopic_L1=32090809&SupportTopic_L2=32090839&ccsid=635158746593408218

While you are filling out this online form, please add SR1226590187 to the subject field followed by the issue that you are facing.

Please do not hesitate to reply to this email should you have further questions and other concerns.

Best regards,

Skype Customer Service
After receiving this response, my initial thoughts were, "they have my full name, credit card number, username, login, yet they still need me to fill out a 20 question sheet in order to verify who I am?"
Anyways, I went along with it and filled out the form, leaving the optional questions optional but filling out all the required questions. They had some ridiculous questions like "What was the month and year you registered your Skype account?" I don't know anyone that knows the answer to that unless they registered recently. They also asked me time consuming questions like listing out 5 usernames on my contact list. Seriously? I finally answered all the questions, and this was their response:
Hello Tammy, 

Thank you for your prompt response.

We regret to inform you that we are still unable to verify the account after you have filled out the account recovery page. As what was mentioned to the previous email, we could only access and investigate on the account once we have it verified.

Given this situation, we request that you fill out the same account recovery page and follow the same process provided on the previous email.

Please click here to launch the account recovery verification page and ensure to provide all the information needed. Let us know if you have further questions and other concerns.

Thank you for choosing Skype!
Here is where I learned that "optional" questions on the sheet are not optional at all. I filled it out again with the same information, except I didn't skip the optional portion, and voila, I was finally verified and I could finally get my refund and move on from this.
Or so, I thought.
Hello Tammy,

Thank you for contacting Skype!

We understand that you purchased a Skype Premium 10-way, 1 month subscription and want a refund because it said not everyone needs premium just you for it to work and hasn't worked ever since. We apologize for the issue you encountered. About the refund you requested, the subscription was already used and we are unable to process a refund, and the best thing is for us to help you use the features so you can get the best out of it. Let us help you use your Group Video call feature by informing you the steps.With 

Skype Premium

 you can make a video call with three or more people, anywhere in the world. To make a group video call*, at least one of the people on the call needs to have 

Skype Premium

 (for personal accounts) or 

Skype Premium inSkype ManagerT

 (for business accounts). If you're not sure which type of account you have, it's easy to 

find out

.
Before you make a group video call
To ensure the best call quality, check the following:

Each person on the call needs to make sure that they're using the 

latest version of Skype

 and their system meets

these requirements

.
Make sure that your 

webcam is working properly

. If it's not working, 

these tips

 can help.
At least one of the people on the call must have 

Skype Premium

.
If you are using Skype for Mac 2.8, check that you meet 

these requirements

.

Best regards,

Manuel S.

Skype Customer Service
Clearly, this copied and pasted response about "helping me get the best out of Skype's features" ignored my initial frustration of not being able to use the Premium account for what I purchased it for. It gets even worse when they suggest that "me getting the best out of it" is through following a step by step on how to set up the same Group Video Calling feature that wasn't even working before. By this point, I was pretty fed up with Skype, and moved on to another video conferencing service that was much more reliable
5 Things Skype Should Learn:
1. Personalize your customer relationships, Stop using standardized emails – they don't address your customer's unique issues. Round pegs for square holes.
2. Don't make your customers fill out unnecessary extensive forms. If I can scan my credit card without even signing to pay nowadays, I shouldn't have to fill out a trivia questionnaire just for you to verify who I am
3. Don't talk down to your customers  as if they're idiots. I've been using Skype for a long time (they knew too because I had to answer that question for them!) but I was still sent several emails from robotic customer reps that copy and paste instructions on how to use Skype. None of which was helpful in explaining why our group video call didn't meet the minimum requirements to qualify.
4. Display minimum tech requirements at the point of purchase. You cannot expect customers to browse through support forums to find their minimum tech requirements before purchasing your service. This is especially relevant when it's not industry standard to need more technical requirements when adding an additional video caller.
5. Give refunds to those who purchase, but can't use your service because you didn't clearly display the minimum tech requirements. It's as insane as selling software without mentioning that only works on Apple operating systems, then refusing to refund to those who use Windows because they had failed to ask the right questions before purchasing.
3. IRASHAI SUSHI
I went to eat at a sushi restaurant with my friend.  They have delicious food, however, I had been told that their service is notoriously bad.  I had gone a couple times before, but had never experienced the bad service until this day.
Their menu provides options like Box A, B, and C, as well as Combo A, B, and C.  I made a conscious effort to be clear that I'd like to order Box A, but of course, they sent me a Combo A, which was a vegetarian dish. At this point, I'm not that upset as I would just ask them to send it because it was not what I had ordered.  When I turned it away, the waitress went to the back brought out the original woman who took my order. She insisted that I made a mistake when ordering, even though I explained I would never order Combo A seeing as though it was a vegetarian dish. She implied that she had double-checked with me cause it was a common mistake people make, and was insistent that I keep the dish because I had made the mistake. I was quite upset at this point and told her that it's not the dish I wanted.  She finally complied, but as she turned away, I could hear her speak to her coworkers in Cantonese insisting that I was wrong..  She didn't realize I also spoke Cantonese.  Needless to say, every time I hear someone mention the Irashai sushi restaurant, I can't help but remember this story and urge them to choose another restaurant.
3 Things Irashai Should Learn:
1. We don't know who was in the right at the end of this, but even if the customer is wrong, don't accuse them – it'll only make the experience worse. It's not you against your customer, be the bigger person when a mistake is made.
2. If there's a recurring issue with confusing menu options, differentiate the dishes and prevent the problem, It'll prevent you from customer service meltdowns.
3. Don't talk behind your customer's back – even if it is in another language. You never know who's listening.
When it comes down to it, good customer service is really quite simple; be genuine, be human, and when things get difficult, be the bigger person.  At the end of the day, everyone wants to be treated right – and if these businesses just acted slightly more empathetic by refraining from treating their customers like cattle or adversaries, there wouldn't have been an issue.  There may be extra costs incurred with implementing great customer service, but it's the way many businesses are differentiating themselves nowadays. With the way the world is moving (more social platforms, easier to share stories and experiences etc.), customer service is a trigger for great, or terrible, word-of-mouth.
Next time, I'll be highlighting the 3 Best Customer Service Experiences as examples for what brands should be doing.  Until then.
(Visited 484 times, 1 visits today)
Want to learn more?
If you want to learn more about specific key elements of an effective marketing plan, read our 50+ page booklet on How to Write A Strategic Marketing Plan That Yields ROI – complete with explanations
(Visited 414 times, 1 visits today)