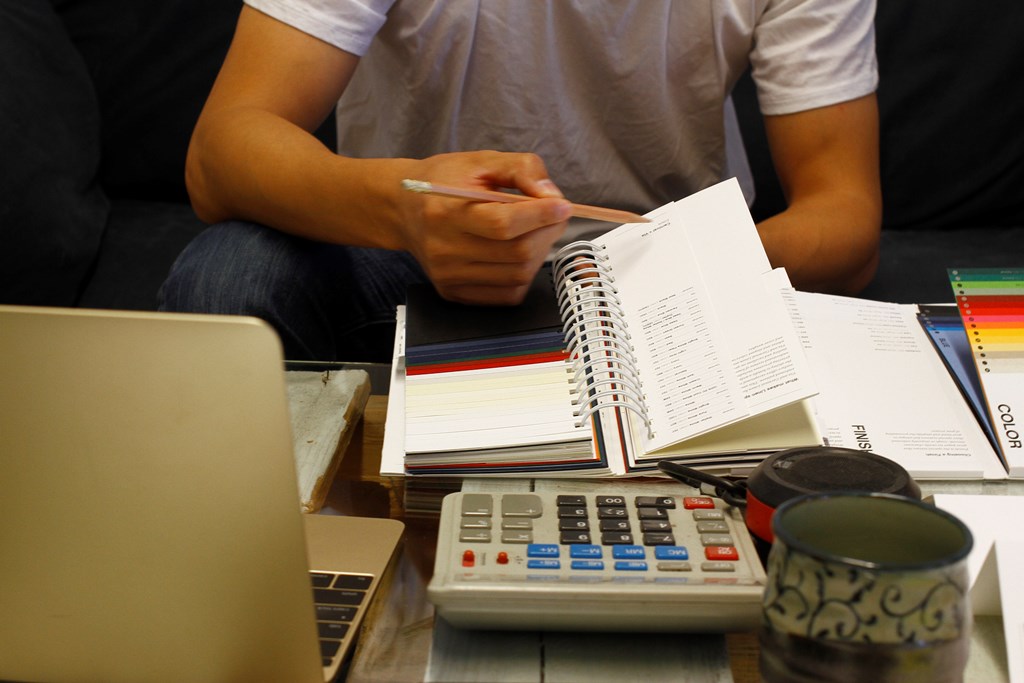 Marketing ain't easy, guys. However, many people still have this strange idea that marketing is relatively straightforward and they don't fully grasp why it gets to be so expensive. It only takes a simple Google search to see a zillion "How to XX in XX Easy Steps". But don't let Google and easy how-to's fool you.
Marketing Budget Stats
Marketing budgets vary greatly by industry. Consumer Packaged Goods and B2C businesses generally reserve 24% of their budget for Marketing alone according to the Wall Street Journal, while Consumer Services and Tech Software follow in second place at 15%. Companies spending the smallest dollar amount on their marketing are transportation, manufacturing and energy – no surprises there.
You may be wondering how much you should be spending on marketing for your own business. To date, there's no easy answer but there are some rules of thumb that can be applied to your own spending. Business to Business models (B2B) can spend as little as 1% on marketing, whereas Business to Customer (B2C) models require more spending in order to get their product exposed to the masses. Retail and consumer products, at least the big dogs, are known to spend 20-50% of their net revenue on marketing.
FrogDog, another strategic marketing agency, published the following on their blog as a general rule to follow when considering your marketing budget: "Companies should spend around 5 percent of their total revenue on marketing to maintain their current position. Companies looking to grow or gain greater market share should budget a higher percentage—usually around 10 percent."
It can seem like a daunting number, until – of course – you see excellent ROI and the payoff is sugary sweet.
Unfortunately, a lot of businesses can be caught off guard by the true cost of investing in Strategic Marketing. Living in the digital age, with so many freelancers and agencies competing for projects, the allure of cheap services and saving dollars during the initial investment can be hard to resist. However, cheap marketing is a double edged sword. On one hand, you'll save money up front, on the other, you risk investing in marketing that isn't complemented by strategy that garners results.
Getting The Most from Your Marketing Budget
Digital Marketing is Cheap, Right?
Currently, Facebook Ads and Google Adwords have allowed a number of businesses to begin advertising with just about any budget. And just about anyone who can string a cohesive sentence together can produce blog content. While there are a number of tools that have made digital marketing more accessible and easy to execute by professionals who aren't solely focused on the intricacies of modern marketing, the D-I-Y game offers less value overall.
Working with an agency ensures that you have focused talent who can produce strategic, and well thought out designs, copy, and development with fool proof consistency. The second benefit of working with strategic marketers is that they don't bring their own emotions to decision making. They make decisions based on strategy so the marketing is sound, focused, and designed for end-goals and results.
As strategic marketers, we spend a great deal of time developing comprehensive Creative Briefs for our clients, that we approve prior to executing any deliverables.  In our recommended scenario, we like to push our belief in investing in strategy first. That's our chance to sit down with the Client and find out all the details on their industry and business to ensure we craft a strategy that highlights their value proposition and differentiates them from their competitors.
This definitely adds an additional service – and therefore cost – to our Client. However, the benefits of strategy in the long-term is marketing that works and drives results. It's important to make the most of your marketing, and while a big price tag can be a little alarming at the get go, it will save you marketing dollars in the long run.
You Have Your Heart Set on Something Specific
Many businesses looking to invest with an agency may have their heart set on something specific. They may be in the market for an SEO expert, or a graphic designer for a logo, or a really good looking copywriter to help with the content creation. Hiring expert individuals is one thing, but hiring an agency is a whole other story.
Rather than your marketing efforts being siloed under one talent, working with an agency means you have a team ensuring quality, strategy, and attention to detail. An SEO strategy, a logo, or your content, is not just pushed out by the talent awaiting payment. At our agency, all the execution is assessed, reviewed, and dissected by a Creative Director, and Art Director, and internally mulled over by the whole Creative Team. That means a whole lot of marketing expertise is responsible to ensure the final product is strategically sound, aesthetically pleasing, and exciting.
Sure, this does generally mean a higher cost than if you were to work with a freelancer or an agency focused on execution alone. However, the quality of work and thought that is infused into the deliverables from the very beginning are elevated and a cut above. Worth it!
Conclusion
Once you've requested a proposal from an agency, and we hope it's ours, we deliver a detailed and realistic price breakdown of our recommended services. Every service we offer is complemented by strategy, expertise from all realms of the marketing spectrum, and they all must pass our internal mark to ensure what we produce is working towards your goals. If it isn't contributing to the results you're looking for, and is not appropriately aligned with your brand, we will be back at the drawing board to ensure it's done well and done right.
Sometimes, you have to place trust in the experts. There is a big difference between simple execution and strategic marketing, and the difference does come at a cost. Yet, if you're looking to achieve some goals and have impactful, effective marketing, consider the additional spending. It can make a huge difference in the long run.
(Visited 320 times, 1 visits today)
Want to learn more?
If you want to learn more about specific key elements of an effective marketing plan, read our 50+ page booklet on How to Write A Strategic Marketing Plan That Yields ROI – complete with explanations
(Visited 414 times, 1 visits today)