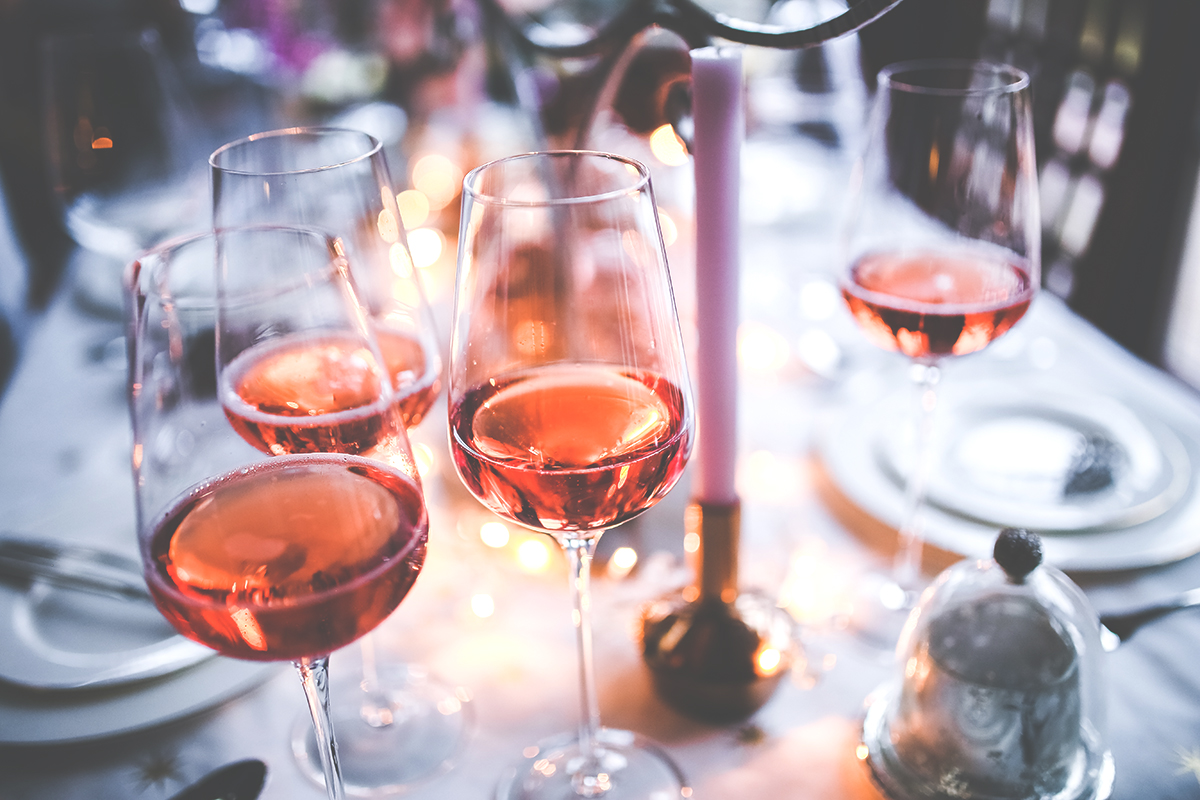 Hollywood tropes would have us conjuring images of bubbling champagne free swag, and social prestige when event marketing comes to mind—think the "Ice Yourself" campaign featured in the 2003 blockbuster How To Lose a Guy in 10 Days. Matthew McConaughey seemed to pull that one off with such ease. But behind the scenes? Hosting a meaningful event comes with a lot of thoughtful planning, a desire to build a community or to create a unique and memorable experience.
In recent years, these things are typically taken care of through social media marketing and other digital forms of marketing. Let's face it: digital advertising is everywhere.
Last year, the Globe and Mail reported that Canadian smartphone users spent eight hours per day of their spare time staring at their screens. More than half of Canada's population owns an iPhone or Android — there are even some outliers toting a Blackberry. With those numbers, digital marketers are on the right track. So, why start event marketing now?
We're so saturated with digital advertising that it can be hard to differentiate what's what and who's who.
Standing out in the crowd is no easy feat
How many times have you gone to read an article via Twitter or Facebook when a ghastly pop-up ad or sign-up page has been a roadblock to your content? Then, after you click out of that, there are many ads placed as banners and side-stays around the content itself. Would you even be able to remember the names of the companies advertising?
While some can be done tastefully, many digital marketing techniques include being garish, noisy, and disruptive—using bright colours, large fonts, and annoying jingles. Unfortunately, these things don't connect communities and may not be memorable.
That's because audiences enjoy experiential and interactive marketing, which has a stronger impact than merely interrupting a user experience with an annoying pop-up.
Take, for example, an Instagram account dedicated to breath-taking travel photos. It's an experiential event that takes the user into a moment, to another place. In those Instagram communities, they're able to interact by linking in friends and sharing their own aspirations of travel in the comments.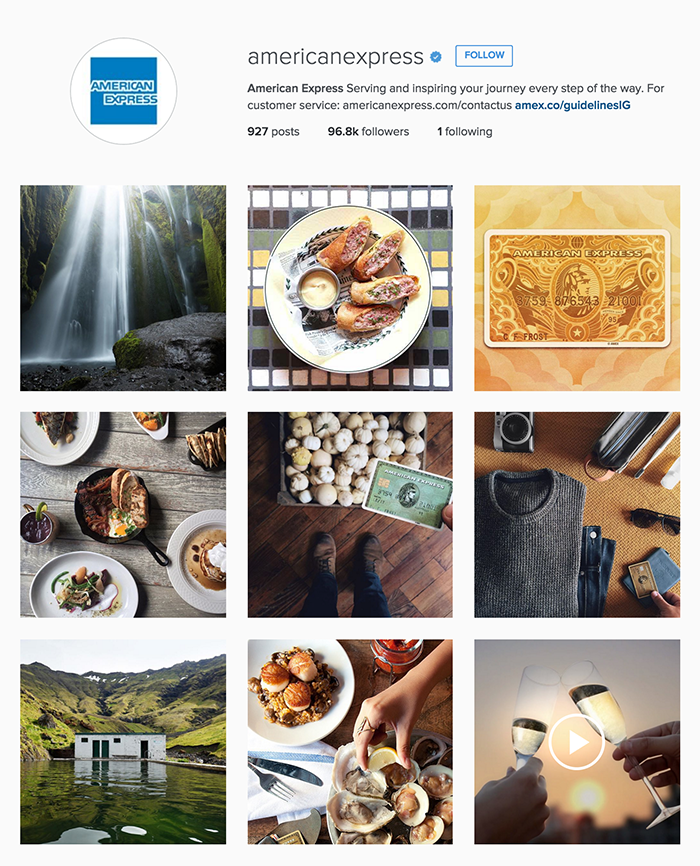 What's an even better user experience? Being part of the event
Speaking of travel, Chanel's most recent fashion show — one touting the Spring 2016 line — had guests flying high at Paris' Grande Palais. The venue was transformed for a jet setting-themed "Chanel Airlines" show, which included a chic airport terminal boasting check-in kiosks, ticket checkers, airline runways, and Chanel-branded luggage carts. Talk about a first-class affair!
Guests were transported to Spring 2016 seated in carpeted airline aisles (hopefully with more legroom than your typical commercial plane) as they were treated to a visual feast and a transcendent experience.
Engaging their audience not in attendance, Chanel still interacted with their clientele by using the hashtags #ChanelAirlines, #PFW, and #ChanelSpringSummer2016 on Twitter and Instagram. The event wowed fashionistas in real time and those who participated from the seats…er, tweets.
The opening gala of Vancouver's Nordstrom department store drew a sold out crowd, as well.
The monumental launch started off in style at the Vancouver Art Gallery with a fashion show just across the street from Pacific Centre, where the high-end, American-based department store has found a new home. Giving heart to the event, each ticket's proceeds in entirety benefitted the BC Children's Hospital Foundation, BC Women's Hospital & Health Centre Foundation, Covenant House Vancouver and the Vancouver Art Gallery.
The event boasted glitz, glamour, and perhaps a couple cool cocktails timed with the department store's opening. In the end, Nordstrom drew their target — charity-minded consumers who have a few hundred dollars to drop on a fashion show ticket.
Give them an experience that's they'll never forget!
A more one-of-a-kind experience was delivered by Araxi, a high-end Whistler seafood eatery, this past summer. The restaurant hosted a "longtable series," in which an al fresco dining experience catered to more than 250 diners.
Set in striking outdoor setting, award-winning Executive Chef James Walt crafted exclusive four-course menus that showcased his internationally recognized farm-to-table dishes, while renowned restaurant director Neil Henderson orchestrated the service.
While not tied to a new menu launch, Araxi's Longtable Series doled out something you can't buy year-round—a unique, palatable experience that appeals to all five senses. That's something to talk about until the community gets together again for their next series.
Community building marketing events can be in more than just food-related affairs, though. Such was the case for the Meet The Makers Expo hosted by the Strathcona Business Improvement Association in June of this year.
Your event can communicate your message – without ever saying a word
The Meet the Makers Expo was a celebration of all independent businesses in the area. Local entrepreneurs revealed their unique processes, providing free demos and samples of their products to the public. The event engaged its local community, brought out consumers, and created a sense of collective pride in the area—a move that eventually led to consumers buying locally. Meet The Makers was pulled off due in part to yours truly, My Loud Speaker!
Another affair we have the pleasure of putting our name to is the Love Your Eyes campaign. By getting consumers to voluntarily participate in interactive videos, the Love Your Eyes campaign successfully educated the public on the value of having a licensed optician. The demo was set up in several major malls across Canada in which participating shoppers got to take home a "Love Your Eyes care package containing several items that helped them take care of their eyes. The demonstration was meaningful and participants got to take home some free swag. Product samples, after all, are a great way to get would-be clients coming back for more.
So, how do you know if event marketing is right for your business?
Consider whether this is the right time to launch an event. Remember that events are most successful when they appeal to an audience in a meaningful way. Like in the case of Nordstrom's opening gala, the event was expertly timed with the department store's introduction to a new community. It provided consumers an opportunity to test out what the established retailer had to offer in its new location, a chance to network, and a feeling that consumers were doing good by participating (that is, donating to charity as they shopped).
Araxi's Longtable event and Chanel's airline-inspired clothing launch both offered a unique, memorable experience that had their audience participating in something they couldn't possibly get anywhere else.
Not to be coy but – we do excellent event marketing
Of course, My Loud Speaker's achievements with the Love Your Eyes campaign and the Meet The Makers Expo, we were able to educate and showcase products that would be helpful to consumers, providing a platform for a community that people want to be associated with.
A small startup business—say an independent jeweller—may not want to do a guerrilla event marketing campaign that won't provide something new for its prospective customers. There are a lot of costs involved, and without starting capital, it could do more harm than good.
Events take a lot of time and money. According to HubSpot, an inbound marketing and sales platform, events consume about 20 per cent of a marketing budget and take about five to eight weeks to plan. Events can be wildly successful for some businesses, as long as event marketing achieves your company's higher purpose and provides value to its clientele.
Are you prepared to spend the time and money? Do you think your event will unite a community, give meaning to your product, or give your clients a one-of-a-kind, memorable experience? Give My Loud Speaker a call if you're curious whether an event is right for you!
Header Photo: Albumarium
(Visited 237 times, 1 visits today)
Want to learn more?
If you want to learn more about specific key elements of an effective marketing plan, read our 50+ page booklet on How to Write A Strategic Marketing Plan That Yields ROI – complete with explanations
(Visited 414 times, 1 visits today)