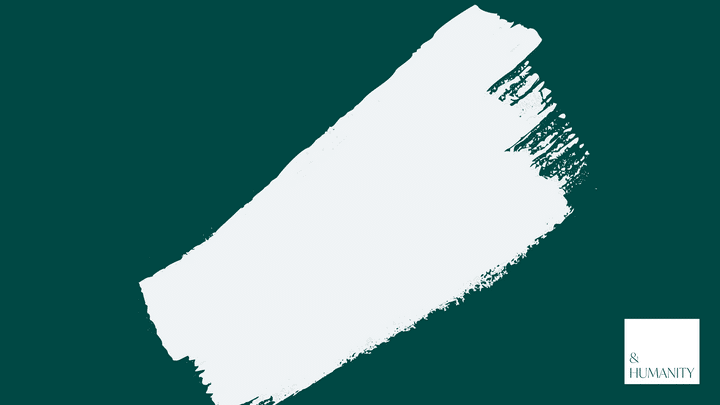 A Big Announcement | Introducing AndHumanity, Inclusive Marketing Agency
Category:
News & Culture
Hi Everyone, 
What a year it's been.
We've been searching for the right things to say to bring more positivity to 2020, but honestly, we don't think anything we say will necessarily make this year magically better. However, one of the values we preach and practice in house is "Be Grateful", and that has helped us immensely by reminding us of all the things we do have, even when things aren't so great. Hopefully, this practice can help you and your organizations as well. With that being said, we genuinely wish that you, your family, and your friends are safe and well, and that the second half of the year is much better than the first.

OUR BIG ANNOUNCEMENT ON LIVE TV
On to the big announcement; you may or may not have heard, but we started a sister agency called AndHumanity, an Inclusive Marketing Agency.
For a while now, we noticed a gap in the industry, where clients have realized both the value and importance of Diversity and Inclusion in Marketing, but didn't have the guidance and expertise available. Thus, for over a year, we've been researching, training, collaborating with D&I experts, and developing a framework and model for brands that want to either dip their toes into Inclusive Marketing or further what they've already been doing. Click on the image below to watch my interview with CTV News where I discuss why we need inclusive marketing more than ever in our industry: 
---

---
BRAND INCLUSION SELF-ASSESSMENT TOOL
If you're interested, you can discover how inclusive your brand is as well as tips on how to improve by utilizing our Brand Inclusion Self-Assessment Tool. The tool, which is adapted from Dr. Bennett's Developmental Model of Intercultural Sensitivity, TWI Inc and ODR Inc., was developed in collaboration with Adeline Huynh, a Diversity and Inclusion Expert and trusted advisor of AndHumanity.

---
ABOUT ANDHUMANITY, INCLUSIVE MARKETING AGENCY
AndHumanity, Inclusive Marketing Agency
We Identify where exclusion or underrepresentation exists in your communications and offerings, work to close these gaps by elevating these marginalized voices and advocating for change. We do this through thoughtfully aligning brand values with communications, building authentic allyships, and creating relevant content which deepens customer loyalty and influences positive social change..
Underrepresented voices include but are not limited to BIPOC (Black, Indigenous, People of Colour), LGBTQ2S+, people with invisible or visible diverse-abilities, socio-economic status, age, gender and the intersection of these lived experiences. We realize this list is by no means exhaustive. Our ultimate purpose is for all individuals to truly belong as they are.
---
Thanks for reading, and wishing you all an awesome second half of 2020!
Cheers,

Tammy Tsang,
Founder and Principal, My Loud Speaker Marketing
Co-Founder, AndHumanity
(Visited 982 times, 1 visits today)
Want to learn more?
(Visited 1 times, 1 visits today)