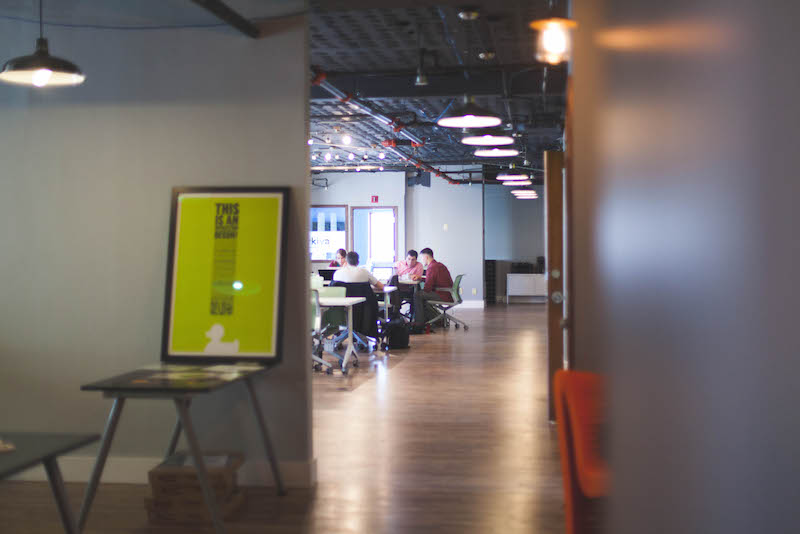 ISSUES WITH EXPLODING INTO THE STRATOSPHERE
Young, hip and fresh out the gates, a local media company was carefully thought into existence. Despite it's small size and lack of reputation, it ventured outwards poised to compete with the biggest media moguls who claim a monopoly in print and online media. That's no easy feat – really, it's a classic case of David and Golliath.
And who doesn't love that story?
Just as in legend, with heart and determination, the initially small website began to build it's momentum. It gained a following, a reputation, and slowly it became a go-to source for local happenings in Vancouver. David.ca had arrived and with fortitude and stamina, over five short years, nearly all the locals know it, follow it, and associate it with their social media feeds and daily updates.
It's even managed to get ahead of the pack of other print media sources that typically are thought to cater to an older audience. They found a way to make news relevant to young people, not to mention, do it in a way that was specific to the millennial market that so many organizations are dying to understand.
David.ca is exploding both upwards and outwards. It's currently positioned to expand into more cities across Canada, bringing the brand to a national stage. That's a pretty big leap from its humble beginnings, and with print media in such a sorry state – growing like a weed on steroids is most definitely the kind of problem it's competitors would love to have.
Does it seem strange to equate major success to a problem?
When you go from small time to the big time that means you can capitalize on the rare chance to truly expand and extend your reach into the stratosphere – a nifty opportunity for any company. But the opportunity to grow and continue to reach outwards and build upwards and onwards can be an intoxicating drug.
You want to be EVERYTHING, do EVERYTHING, put your brand and your name on EVERYTHING. But when you are trying to do it all, you begin to confuse your audience which can be alienating to your devoted following. I mean, the thing about David.ca is they began as a fluffy little local news hub with a fun energy and a lot of humourous content.
Yet as they have grown and their increasing audience has demanded more and more content from them, they are hell bent on pushing it out and feeding the demand. The focus seems to be on getting as much content as they can out to their audience without really having anything be consistent or specific to their brand in said content. And they want to do it all.
Is David.ca funny? Is it news? Is it lifestyle? No one knows!
All we can know for sure is that they push out the content like surging waves with no clear voice or direction. By trying to do it all, they can't get a grasp on their wheelhouse and their identity. It's not too obvious who exactly David.ca wants to be, and as they begin to take their brand to new parts of the country – seems like something they may need to hone in on to ensure they are set for success and not failure.
Another prime example of a business that is growing fast and failing is Wise Acre Frozen Treats. Maybe it doesn't sound all that familiar, but between 2006 and 2008 the company had launched and was the only business churning out organic popsicles. Delicious. From 2 employees in a kitchen, to 15 in a 3,000 square foot manufacturing facility – business was good.
Without a proper marketing plan in place though, it was easy to grow but not quite as easy to stay on track. Instead of putting the proper plan in place to ensure that their skyrocketing business would maintain momentum, or at least maintain it's health, the business plundered and by 2008 – it was all but gone. No more delicious organic popsicles.
Even when you have a great product, you need to keep things organized and not be seduced by the curves of mass expansion. While David.ca is on it's way up, it should consider Wise Acre Frozen Treats as the worst case scenario. Have a voice, have a plan, have a brand and don't stray from who you are.
If you take your company into different cities, but you haven't taken the time to establish who you are as a company, especially in the case of media, that seems like potential problems down the line. Times of growth are imperative to long-term success. You can't try and do EVERYTHING, you just have to get really, really great at what you want people to associate you with.
Sometimes, small startups don't necessarily see the need for a marketing plan, because it's just too soon to know exactly what facet of their company is going to reign in their success. But when the momentum starts building, it's time to check in and figure out who you are and what will best help your audience, and your growing staff, understand your direction, your voice and your stance.
The best thing about being a young business is your potential to grow. Some companies skyrocket while others plateau. There is nothing wrong with shooting for the stars and dreaming big, (actually, we totally think you should) but while building your audience, your tribe of brand ambassadors if you will, you got to stay the course and know where you want to be.
That way, everyone who follows you will continue to stay the course along with you. You can grow but it's important to stay consistent in your messaging and your brand so you can keep your loyal followers who jumped on board at the beginning and continue to attract more people to your audience while being the most authentic version of you.
(Visited 221 times, 1 visits today)
Want to learn more?
If you want to learn more about specific key elements of an effective marketing plan, read our 50+ page booklet on How to Write A Strategic Marketing Plan That Yields ROI – complete with explanations
(Visited 414 times, 1 visits today)