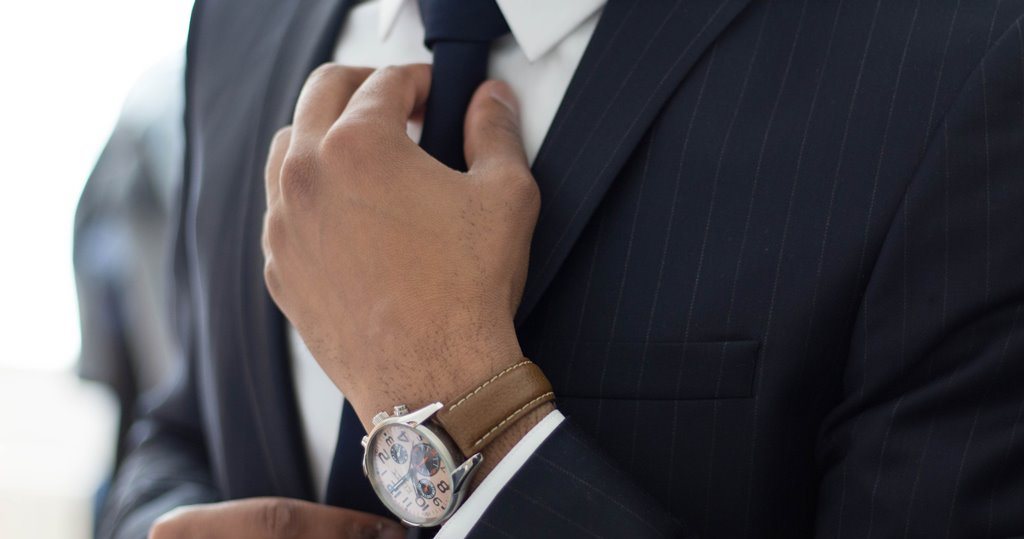 Market Research: every body needs it, but admittedly, the term "research" lacks a certain sex appeal. It could be those flashbacks of being faced with a term paper, and needing to hit a stack of books piled to the outer stratosphere. Toss those eerie flashbacks aside, market research is on a whole other level. And dare we say, it's fun.
So how can we make market research seem like a sexy investment? What if we were to equate Market Research to a special secret agent man (think: Sexy Spy), I mean, who wouldn't want to add a sexy secret agent to their business? Take your pick: Matt Damon, Jennifer Garner, Sean Connery, Austin Powers.
Now that you've selected a sexy spy, "Secret Agent Market Research", what are they going to do to benefit your business?
Sexy Secret Agent with Benefits


Image: Youtube
When you invest in a secret agent (again, market research), you're empowering yourself with a competitive edge. There are tons of business folk spending countless hours holed up in boardrooms, scratching their heads wondering why – oh why – they're missing out on prime market share. Send in the spy and you'll have those elusive answers you've been seeking – delivered in an explosive dossier (explosives optional).
Your sexy secret agent will help suss out exactly what the problem areas for your business are, and offer valuable insight in terms of what your next strategic move should be.
If, say, your secret agent is going to speak to your customers, or even the customers you're trying to reach, they are better equipped to get honest answers without bias. It's tough to do that on your own without giving away your position. You're in the business after all, so honest answers are trickier to draw. Your customers are bright – so leave it to your sexy secret agent to get to the truth. Side note: The truth can hurt.
You may think you know where your pitfalls lie, what your customers want, or even value, about your business. However, you'd be surprised how often you'll be challenged by the findings of your secret agent.
The Cold Hard Truths
While being surprised by your secret agents' findings may come along with some initial sting, look at it this way: it's leverage time! Businesses that never challenge themselves and assume they know their market will eventually suffer the blow of remaining stagnant. You, on the other hand, are ready to adapt to the evolving market. Well done, you!
Secret Agents don't lie, that's what you pay them for. In order to really understand the needs of your customers now and what is resonating between you and them, you have to trust and listen, egos aside. It can be difficult when something you were 'so sure about' is suddenly under question. But better to know the truth now than later.
As an example, we worked with the Strathcona Business Improvement Association (SBIA) on this year's 'Most Walkable Street 2021' campaign. Rather than going on marketing savvy and our whims, we invested in a secret agent. Our sexy secret agent went rogue, talking to individuals from all over the Lower Mainland to find out exactly what people knew and were saying about Strathcona.
While the SBIA was confident that it was their focus on 'local' that set them apart from competing neighborhoods, the secret agent returned with different findings. In fact, after inquiring with over 1000 people, they found that while a lot of people knew about Strathcona, very few felt familiar with it, and the main motivator that would drive people from their houses was… it was fun to discover new things like their top-rated restaurants. Their focus on 'local' was not, after all, what would draw people to Strathcona.
And while their businesses are, for the most part, local – the findings meant that the messaging and the outgoing communications needed to reflect what was more important to their audience. Telling them Strathcona boasted local businesses wasn't going to make the cut. Rather, the SBIA needed to focus more on the amount of businesses, their top-rated restaurants, their cafes and the huge concentration of artists living in the area that make the area such a fun place to visit.
A new direction was formed.
Would the SBIA have been able to find this all out on their own? No. It was that sexy secret agent. He delivered the goods, and it was up to them to pay attention and make alterations to their marketing strategy based on the cold hard truths.
Tomorrow Never Dies
The value of working with a secret agent doesn't stop there. Aside from all the great insights you could never get on your own, you're also going to find out about places wherein your business and marketing efforts can grow.
Depending on your budget, there is a ton of data you can collect and take back for analysis. And there are different types of secret agents to consider as well. What you get in return for your investment is data.
Whether you have your secret agent do the analysis for you, or you have someone in-house to wade through the intel, you can count on lowering your risk of investing in avenues that aren't going to drive the results you're after. This means you get to save time and resources and pour them into the areas that will drive a spark. You'll have more hard stats to back up your marketing decisions, and better focus as a result.
You can decide before you invest what it is you need to seek out via your secret agent. Do you want to know where you can grow, what open opportunities are begging for your entry, or do you want to know why your customers are so into you? Whatever it is, a secret agent can do it. They're pros.  
However, if you don't have a big budget to pay for your secret agent and their taste for shaken-never-stirred top shelf martinis, this doesn't mean that market research is outside your grasps. If you have limited resources, you can still get great data by putting together your own survey. The real trick is framing your questions the right way and making sure you're qualifying your respondents so you can identify that their opinions and answers are the ones your business needs.
There's nothing wrong with Special Agent Google Form, friends. (And it's free).
Die Another Day
So if you're hungry for more, and you want to find out more details about getting your own secret agent and how it can help your business – simply get in touch. We are always down to talk about special agents. Or now that the analogy is over, market research.
Side Note: We'd still be down to talk about actual secret agents, your favourite spy thriller, or Bond Movie. Speaking of which, have you seen Daniel Craig lately? Yes please.
Header Image: unsplash.com
(Visited 372 times, 1 visits today)
Want to learn more?
If you want to learn more about specific key elements of an effective marketing plan, read our 50+ page booklet on How to Write A Strategic Marketing Plan That Yields ROI – complete with explanations
(Visited 414 times, 1 visits today)