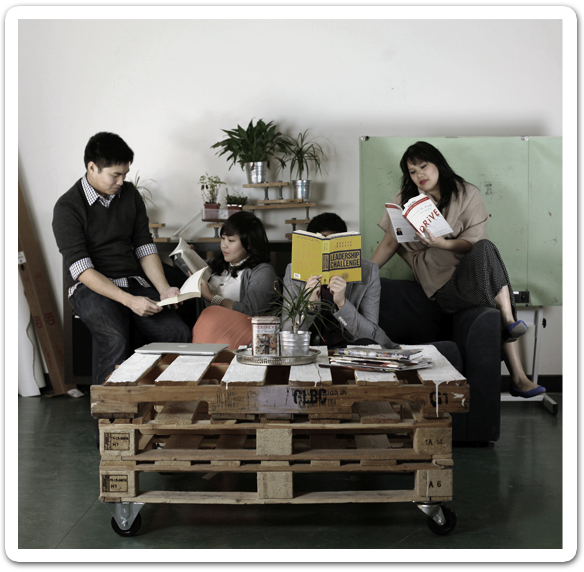 Reposted from our December E-Newsletter
"Hi everyone,
My name is Matthew. Some of you personally know me very well, and some of you don't, so I apologize in advance if you have little care for the content of this letter.
We, at My Loud Speaker, have been truly blessed. The people around us have shaped us into who we are and who we will become. They have been relentlessly helpful in taking time out of their busy schedules to aid us in our dream of building a new kind of agency – and for that, we are grateful beyond words.
We are a family-run agency that is fuelled by love, but for far too long we have been blind to our own hypocrisy. We have been saying for so long that we are different, that we are better, without any proof beyond results-oriented case studies. But the truth is, many agencies do good work with good results, but not many bring that extra oomph makes them truly matter. And we're no different.
As some of you may know, we are going through a tough self-reflection process right now. This process will determine the direction of our rebrand which will launch in the new year. We have long searched for an honest identity – the one thing that truly made us stand tall above an industry of giants. And through that long search, we have come to this point – a point in which we were led back to you: the adviser, the follower, and the supporter. So, next year, and the years following, we are dedicating to you.
Friends, family, and those we have yet to meet, we promise you when we say this; we are looking forward to being better.
Enjoy your holidays, and drive safely!
Matthew, on behalf of the MLS team
(Visited 155 times, 1 visits today)
Want to learn more?
This 20+ page booklet will help pinpoint which phase of brand growth your organization is in, and which phase you'll need to go to next, until you ultimately build your brand its own tribe of ambassadors.
There are a few reasons why you might want to download this:
You want to know what it will take to build your brand its own tribe of ambassadors
You want to learn about the 4 phases Brand Growth
You want to pinpoint which phase your organization is at
If any of the reasons above resonate with you, download the booklet free by entering your information below.
Our hope is that, by the time you've completed this guide, you've learned about each of these topics, and will be ready to take your brand to the next phase.
(Visited 91 times, 1 visits today)