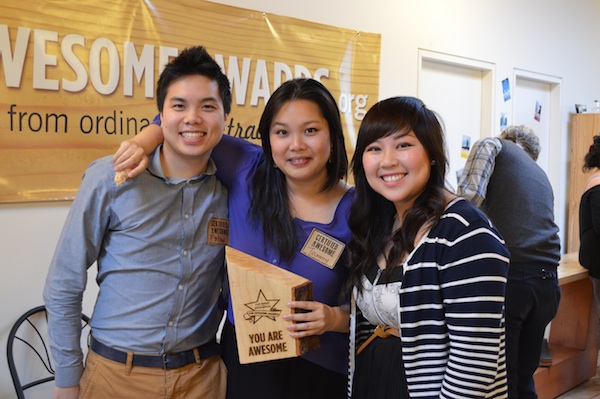 Matthew and Ana posing with Tammy and her Awesome Award!
Congratulations, Tammy! An Awesome Award Winner!
Category:
News & Culture
Congratulations to our leader, and friend, Tammy, for being the inaugural recipient of "Hickory" – an "Awesome Award".
The awards ceremony, put together by our friends at Eclipse Awards, strives towards "building a stronger community by celebrating the people who make them awesome!"
Now, because of the unique nature of this honour, Tammy will have the pleasure of passing the award on to another recipient.
Thank you to Toby, Teena, and the rest of the Eclipse team for putting together such a wonderful event! We had a blast!
Read Tammy's digital "acceptance speech" here.
(Visited 132 times, 1 visits today)
Want to learn more?
If you want to learn more about specific key elements of an effective marketing plan, read our 50+ page booklet on How to Write A Strategic Marketing Plan That Yields ROI – complete with explanations
(Visited 414 times, 1 visits today)