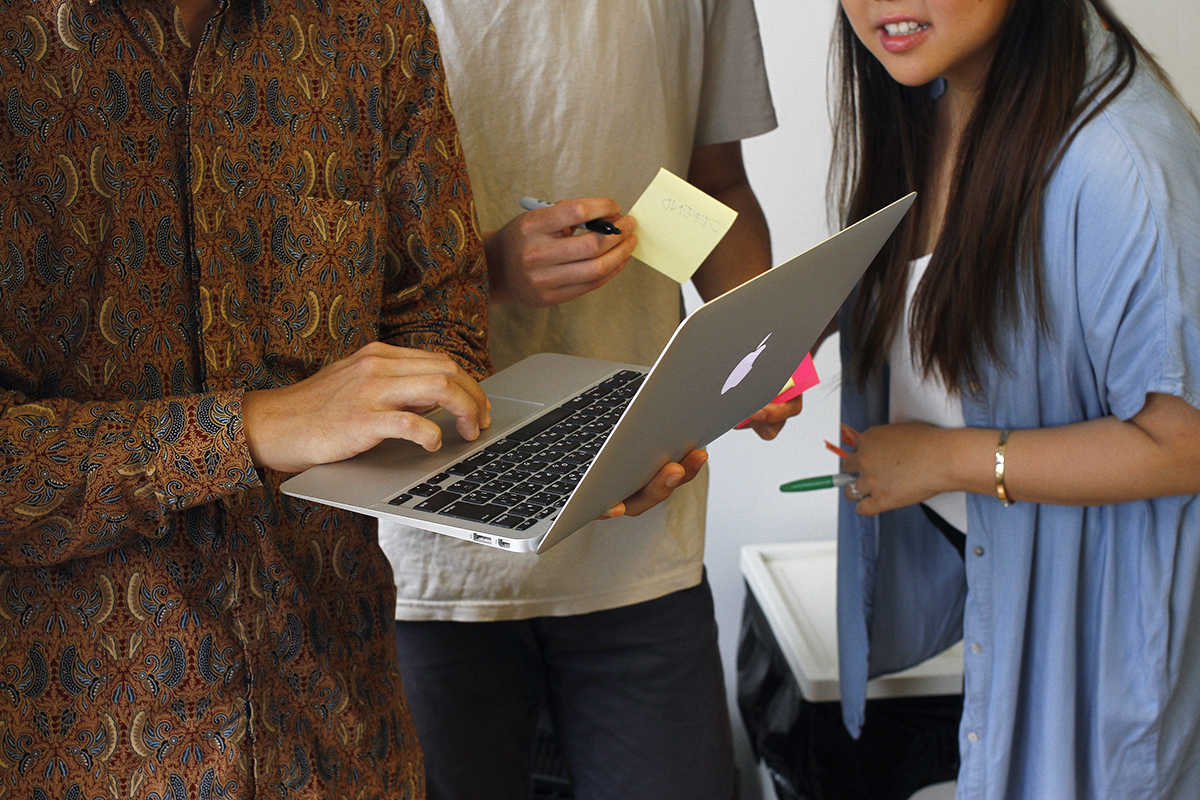 "Should I hire a marketing manager or marketing agency, a consultant, or maybe a freelancer?"
Have you been wondering about this? If so, this post is absolutely for you.
For those who are still thinking of DIY marketing possibility, please check out my previous DIY marketing post first. Perhaps, it will give you better insight into DIY marketing, but personally, I wouldn't recommend you to do it yourself.
By the way, do you know what elements there are in modern marketing? For those who are not familiar with it, below is a list of modern marketing elements:
Collateral development and production
Content Creation and Distribution
Graphic Design
Copywriting & Editing
Market Research
E-newsletters
Email Drip Campaign
Marketing Automation
Metrics/data Analysts
Mobile marketing
App Marketing
Pay Per Click Management
Printing
Public Relationship
Website development/re-engineering
SEO/keyword research
Social Media Marketing
Events Marketing
Workshop & Conference
etc..
If you want everything within modern marketing strategy, you will have to find someone who is capable of all of the above – honestly, it sounds impossible to find this superstar, right? Even if this person were to exist, one person could not execute all of these by themselves. They would need to hire an additional person just to help them. Having said that, you don't need that much of a superstar in most cases.
So… basically you have to hire the right person to enhance your marketing efforts effectively by determining what strategy you need and what strategy you don't need. You can't hire someone who does whatever you want unless you have a bottomless budget to hand out to talented individuals.
My point here is that you need to figure out the right strategy in order to bring your marketing to the next level before you even start hiring someone to manage it.
In this post, I am not going to talk about what strategy you should be focused on because that will depend on your industry, marketing objectives, business model, knowledge on marketing, budget size and your marketing phases and more. While many others have been successful in replicating other practices, we won't be taking the cookie cutter approach.
Now that we are looking into hiring a marketing person, your options will fall into one of the following 5 cases:
Case 1: In-house General Marketing Manager
Case 2: In-house Subject Matter Expert (i.e., social media specialist, SEM specialist)
Case 3: Outside Integrated Marketing Agency [Disclosure: We are an integrated marketing agency.]
Case 4: Outside Subject Matter Expert / Service Vendor & Freelancer (i.e., SEO agency, content marketing specialist)
[Note: I purposely removed intern and volunteer here.]
Now, let's go over the pros, cons and prices of these 4 cases one by one. Let me know If you feel I am talking too much from agency perspective 🙂
Pros and Cons of Case 1 & 2: Hire an in-house Marketing Person
Pros
Knowledge of your brand and industry: they will be in the know of your brand, competitors and the industry landscape more than anyone else, which is vital for marketing.
Quick Communication/Approvals: You can reach out to them whenever you need, and you can move forward your marketing goals faster.
Flexibility: You can assign marketing tasks to them.
Cons
Difficulty Finding Talent & Long Hiring Process: Even though there are a lot of marketing manager possibilities out there, you will have to compete with other companies in the same pursuit. As you know, the more talented the marketing manager, the more competitive to hire. If you eventually succeed in hiring them, you still have to go over the lengthy hiring process.
Limited Resource: Unless you are willing to hire several marketing people, your marketing strategy will be limited and will rely on the field that the one marketing person is equipped with.
Too close: Having multiple meetings could result in wasting this person's time. Now that they are a part of your company, your company's objectives could become less pertinent.
Unfocused: You might be tempted to split this person's focus towards sales or an internal event. But because there might be limitations in flexibility with their talents, you could be taking all the focus away from their main objectives as your marketing manager.
Costs outside of just salary: You might have to pay much more than just a simple salary. Consider your recruitment costs, additional employment costs such as benefits and taxes and don't forget overhead.
Case 1: Hire an in-house General Marketing Director or Manager
Clarification: A general marketing director or manager, is someone who manages all marketing initiatives. They will focus on leading your company's marketing rather than execution.
Pros:
They have strong enough knowledge and experience to provide hawkeyed marketing strategies. They may know what should be the focus and what not to focus on when it comes to pushing your company in the right marketing direction. You will then be able to focus on being a CEO and getting back to growing your company.
Cons:
Their salary expectation tends to be fairly higher compared to other options (in-house subject matter expert and outside agencies/freelancers) – I've compiled average salary for this position, and you can see it down below.
They may not have strong experience of execution for a certain area. If that is what you need for marketing your company, you need to hire another specialist or agencies outside (meaning is extra costs). Let's say you want to refresh your marketing and execute your marketing campaign. You will need a Marketing Director at least, and you may need both (or either) a graphic designer and an Editor/Copywriter as well.
[Side Note]
General Marketing Manager doesn't mean that he/she has hands-on experience on all of the marketing strategies even though he/she knows how it works and in which situation should be used. Knowing and executing are two totally different things. Let's take myself for example, if I need to execute Snapchat marketing campaign by myself, probably (9 out of 10) may mess it up even knowing how it works. I can manage, but can't execute it all myself.
Prices:
Here is the average rate of the General Marketing Manager Position in Canada. Those salaries are not included the additional employment costs.
Marketing Director within Canada [Source]
Low: C$51,350
Mid: C$87,186
High: C$127,062
Do you want strategic creatives? Or strong branding design? You may need a creative director and a brand manager as well. Here is the average salary within Canada:
Creative Director [Source]
Low: C$41,962
Med: C$69,094
High: C$107,743
Brand Manager [Source]
Low: C$44,029
Mid: C$60,922
High: C$89,977
Pros:
They have enough in-depth knowledge and hands-on experience to execute without assistance or supervision. In the field, you can rely on them and delegate tasks to them.
In general, their salary expectation may be lower than hiring a general marketing manager – average salary posted down below for your knowledge.
Cons:
You have to consider carefully what kind of subject matter expert you will hire. If you don't hire the right person, he/she may have to focus on wrong strategy or else may have to work on something else that he/she is not good at. For example, you hired an SEO specialist, but SEO, as it turns out, is less effective than social media marketing for your company – you should have hired a social marketing specialist. In the scenario, you will let them keep focusing on SEO or let them challenge social media marketing – personally, I who is a search engine marketing specialist, would love to challenge social media marketing, yet I am not sure if that is worthy for a company to pay my salary on that.
They may narrow down your marketing strategy in a bad way in some situation since they do not know what else they can do out of their expertise. Worst case scenario, you would be going in the wrong direction due to the focus on one strategy where he/she is good at. When you hire a specialist, you will want to be sure you need THAT strategy.
Prices:
Here is the average rate of a Social Media Manager and a Search Engine Marketing (SEM) Manager Position within Canada:
Social Media Manager [Source]
Low: C$30,313
Mid: C$44,182
High: C$70,000
Search Engine Marketing (SEM) Manager [Source]
Low: C$41,051
Mid: C$54,964
High: C$80,305
Do you want to make your website cooler or more functional? You may need Graphic Designer or Editor/Copywriter or Web Developer or possibly, all of them. Below are the average salary within Canada:
Graphic Designer [Source]
Low: C$30,750
Mid: C$40,988
High: C$57,575
Editor/Copywriter [Source]
Low: C$33,156
Mid: C$46,458
High: C$72,284
Senior Web Developer [Source]
Low: C$50,253
Mid: C$69,569
High: C$89,364
Case 3 & 4: Hire an outside marketing agency
On the other hand, for an outside marketing agency, the pros and cons are down below.
Pros
Focus only on marketing: Since they will be free from other internal things of your company, you can let them focus solely on your marketing.
Outside Perspective/Objective: Unless they specialize in your industry, they may have a fresh idea and perspective from the experience they have been through for another industry.
Built-in Relationships With people outside. Meaning they have other clients who you may be able to work with.
Cons:
Thread and thrum: With lots of agencies to choose from, it is difficult to find the right agency to work with. Especially for the cost, among the cheap and expensive, you may want to pick an agency that is relatively affordable. In order to keep a good balance between cost and quality. It is fairly tough to tell.
Less flexibility: Since you are not the agency's boss, they decide how many hours they can spend on your projects based on your budget size. You can't add some huge extra work in the right middle of the project without having to paying extra fees. Compared to an in-house person, a marketing agency may be less flexible than that.
Low level of control: Since they don't work just for you, while it makes an outside agency more affordable, you won't have 100% control.
Lack of Brand & Industry Knowledge: Unless they specialize in your industry, it would take some time to get them to know your industry's business landscape.
Case 3: Hire an Integrated Marketing Agency outside
Pros:
They have hawkeyed marketing knowledge and also have subject matter experts in the agency to execute the strategies they come up with – you don't have to pay extra for another agency or services vendors in most cases because those are already included in the scope.
You don't even have to account manage the marketing campaign, just need to review the performance. You can save a lot of your time and focus on your CEO's job.
Cons:
Unclear price range: You won't know the price range until they quote it because it is fully customized in the most cases.
It costs more than hiring a subject matter expert from outside.
Prices:
N/A – Since it is most likely customized to you, the price depends on how much you would like to spend. Having said that, the base price would start at 10k.
Case 4: Outside Subject Matter Expert/Service Vendor & Freelancer  (i.e., SEO agency, content marketing specialist)
Pros:
In general, their fee tends to be the lowest compared to others (an in-house marketer and integrated agencies), while it depends on their quality.
They may have a clear price plan (i.e., $500 for a social media marketing plan which includes blog article writing: 2 per month and daily interaction: 1 per day)
Cons:
Lack of flexibility: Since they mostly have established service package and are not customized, they may not be flexible enough for you.
Limited Resource: Since they are focused on the certain services, if you other strategies in mind, they may be limited when it comes to executing them.
Hard to keep consistent: If you decide to work with several outside agencies, you would need to constantly monitor these projects and these projects are being effective in their marketing initiatives. This kind of project management is a job in of itself and could eat up a lot of time.
Prices:
N/A – As hiring an integrated marketing agency, it depends on how much is in your budget and it is difficult to calculate the average. For your information, according to this site, SEO Agencies: $750-5,000 per month and Content Marketing agencies for small to medium sized business: 2-20k per month based on this website.
How to determine who to work with
Now it is time for you to decide what is the best option for you. For those who want to know how to determine whom to work with, I will put together questions to be asked to figure it out.
Question 1: Are you confident that you are able to determine what marketing strategy you should focus on?
Yes:
You are good to go to hire an in-house or outside subject matter expert #2 #4 in order for you to save within your marketing budget. If you don't prefer to spend your time on managing your marketing campaign, then you can hire an in-house Marketing Manager or an outside integrated marketing agency #1 #3.
No:
You may want to hire a General Marketing Manager or an integrated marketing agency #1 #3, or you can shop around outside subject matter experts #4 to solidify what you need. From there you can choose who to work with. The reason I would recommend this is, while hiring a marketing person for specific needs contribute to your money saving and success, you can't succeed when you start off on the wrong foot. It may result in wasted marketing spending and time. For example, while content marketing is a popular strategy today, it doesn't mean your business should do it. Are you looking for brand ambassadors or influencers to distribute your product and service? What would be the KPIs? You may want to pay off by converting the prospects from the campaign into customers? What would be the reasonable Cost-Per-Acquisition and ROI? Have you taken into account LifeTime Value to calculate your spendable budget? Are you in a situation where you should focus on CPA or the number of conversions or exposure? Blah blah blah….
If you are confident about answering the questions above, I would say you are ready to hire a specialist or a service vendor.
Question 2: Do you currently have at least a 50k+ budget for marketing?
Yes:
You can work with either an integrated marketing agency #3 or an outside subject matter expert #4. If you have around 50k+ annual budget for marketing, you can hire an in-house person #1 #2 – again, it depends on how much they ask though.
If you are someone who would prefer to save money in your budget, you should find a marketing agency outside since they won't require benefits and overhead unlike in-house –  you can save a lot of marketing budget there considering full time salary, marketing tools, and anything else that you will need to pay for when you work with in-house marketers. If you don't like the results you can easily end the relationship.
No:
You may want to consider hiring an outside subject matter or a freelancer #4 after figure out what you really need to focus on currently. I'm assuming that you may be a start-up and don't have enough financial resource, but you need to invest in marketing to grow your business. As I said, you can save your marketing budget by focusing on certain strategies.
If you work with a freelancer, I would also recommend that you determine if this person resonates with your business or at least you can see having a good working relationship with. You care about his/her skill sets and experience, and determining that you and this person can work together to push your business to the next level. Keep in mind that you wouldn't choose them because the fee might be lower – see my 3 worst mistakes and try not to do the same. Another option would be that you will hold up by DIY until you will grow a stronger marketing budget – trying to do it all yourself will eat up your time.
Wrap it up
Hopefully this article has helped you to determine what type of marketing help you need. If you are interested in an integrated marketing agency, check out our case studies and see if you think we would be a good fit. We, as an integrated marketing agency, are ready to beat your marketing challenges with cutting edge marketing knowledge, experience and tools.
(Visited 900 times, 1 visits today)
Want to learn more?
If you want to learn more about specific key elements of an effective marketing plan, read our 50+ page booklet on How to Write A Strategic Marketing Plan That Yields ROI – complete with explanations
(Visited 414 times, 1 visits today)