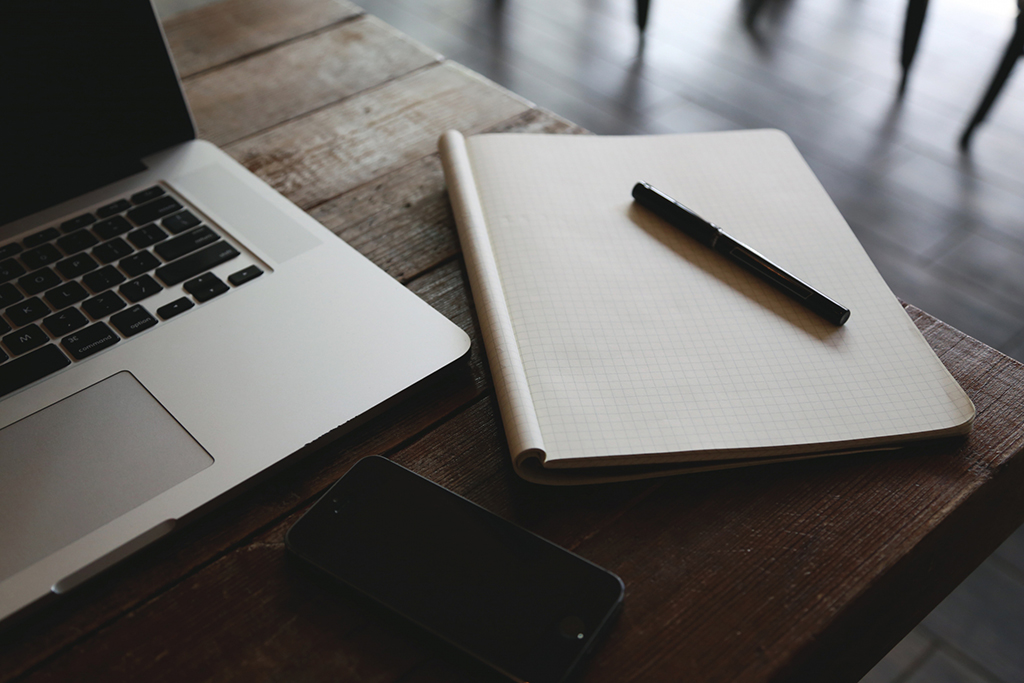 There once was a time that a company or shop could stick an ad in the local newspaper and hope for business. That, or rent a billboard, or put out a commercial during prime time television. Traditional media outlets were few, and now that there's a plethora of marketing options — social media, YouTube, Google AdWords — people are so overwhelmed with options that they use the "shotgun approach." Gone are the days that successful businesses cover their eyes, shoot in the dark, and hope to hit a target.
Lots of articles around marketing plans tell you what mediums to execute on to find targets, like telling us Facebook is a great way to get in touch with your audience. Sure, you can sign up for Instagram or Facebook, drop some cash on an ad, or create an online profile — but trust us, the shotgun approach is not a good plan.
Why not? Because the shotgun plan actually isn't a plan at all.
So you may be asking yourself, "What can I do to get started?" For starters, assess what your goals are and create a focused vision before even considering what mediums and messages are right for you. This will help you gain clarity on your marketing plan.
Are you a headwear designer hoping to be the next big thing in fashion-meets-function apparel? Do you see your designs being carried in popular retailers like Aritzia or Below the Belt? Or are you looking to be an indie-brand marketed in independent boutiques such as Front and Company or Barefoot Contessa? Who will be buying your fashions, and how much do you intend to make this year? What will your business be doing in a year from now? Once you have a clear vision of what you want, your marketing plan can come into play.
Ready to get started? We've got the steps all lined out for you
This brings us to your next question: what should my marketing plan include? Let's get started with a checklist.
1. Describe your market and the characteristics and size of each market segment; review key market trends.
2. Research what customers value, such as product features, quality, service, and image. Is your clientele environmentally conscious? Are they young-at-heart? Are they educated? How do these values inform their buying patterns?
3. Compare the distribution channels for reaching customers — How do direct sales (online stores, perhaps?) and employing established retailers stack up against each other?
4. Profile your competitors and what they're offering. Perhaps your competitors are putting out good-quality hats, but are they promising ethical sourcing? Know your competitors, but more importantly, know what you're offering has something that sets you apart.
5. Identify other key factors influencing your business environment. Analyze your competitive position with SWOT: strengths, weaknesses, opportunities, threats.
6. Review the effectiveness of previous marketing initiatives such as advertising campaigns or seasonal sales. What worked in the past? What didn't work? When did you see the best results?
7. Assess the profitability and sales potential of different customers and market segments, and of different products or activities. Do your clients with a higher yearly income spend more per item? Or do your awesome deals attract average-income clients who buy more items per sale? Was your Indiana Jones-esque hat over the Halloween season, or did sales go through the roof during summer? Pay attention to trends.
8. Decide who to target among both existing and potential customers. Decide which products to push and those which need updating or replacing. Do people dig your classic vibe or does your line need a makeover?
9. Set specific objectives: for example, retaining existing customers, increasing order sizes, selling new products, or winning new customers.
10. Decide how you will price each product or service. Set a price and stick to it — it lets your prospective customers know you're professional, but assess how you're going to charge. Per item? Per hour? Per package?
11. Decide how you will distribute and sell, and plan how you can improve customer service and satisfaction.
12. Plan how you will promote your products or services, and how you will keep in touch with customers. This is a good reason to have a social media account—but make sure you know exactly how you're going to market yourself first.
13. Identify when and how your customers buy. What are their habits? When do they buy?
14. Ask yourself how your marketing plan effects the rest of your business: production and training requirements, for instance.
15. Prepare realistic sales forecasts and budgets. We'd all love to make $1 million in our first year, but that means a lot of financial output as well. Do you have the means? What means are you willing to sacrifice and what's realistically doable for you?
16. Count your new enquiries, customers lost, and average order value. This will show indications for the future of your business. Include those projections in your new marketing plan.
Play to win and know the cardinal rules
Now that we've exhausted your checklist, here are a few "cardinal rules" to keep in mind the whole way through.
A – Always base your plan on solid market research. It's all fine and dandy to have a vision created from your mind, but there are real numbers and statistics out there that will inform your plan. Base it around tangible work.
B – Focus on target customers. You won't be able to sell anything if you don't know who you're selling to or why they want it – if you want to learn more about the importance of defining a target market, it might be valuable to read Matthew's "The Beautiful Irony Of A Bullseye Target".
C – Build an action plan to achieve specific objectives. Know what you want, and then plan for how you're going to get there. Make it something measurable, such as getting 3,000 web hits per day.
D – Learn from experience. If you didn't get what you wanted the last time you forked out money for marketing, it's because it didn't work. Time to move on to something that does.
Need some help? We've got your back
Does this all seem a little overwhelming? With the right plan, everything will start to make sense and fall into place. If it seems difficult to get started, let us help. Trust us, it's better than the ol' shotgun plan — which is to say, no real plan at all. If you liked this article, please check out How-to Write a Strategic Marketing Plan That Yields ROI.
Header Photo: Death to Stock
(Visited 314 times, 1 visits today)
Want to learn more?
If you want to learn more about specific key elements of an effective marketing plan, read our 50+ page booklet on How to Write A Strategic Marketing Plan That Yields ROI – complete with explanations
(Visited 414 times, 1 visits today)