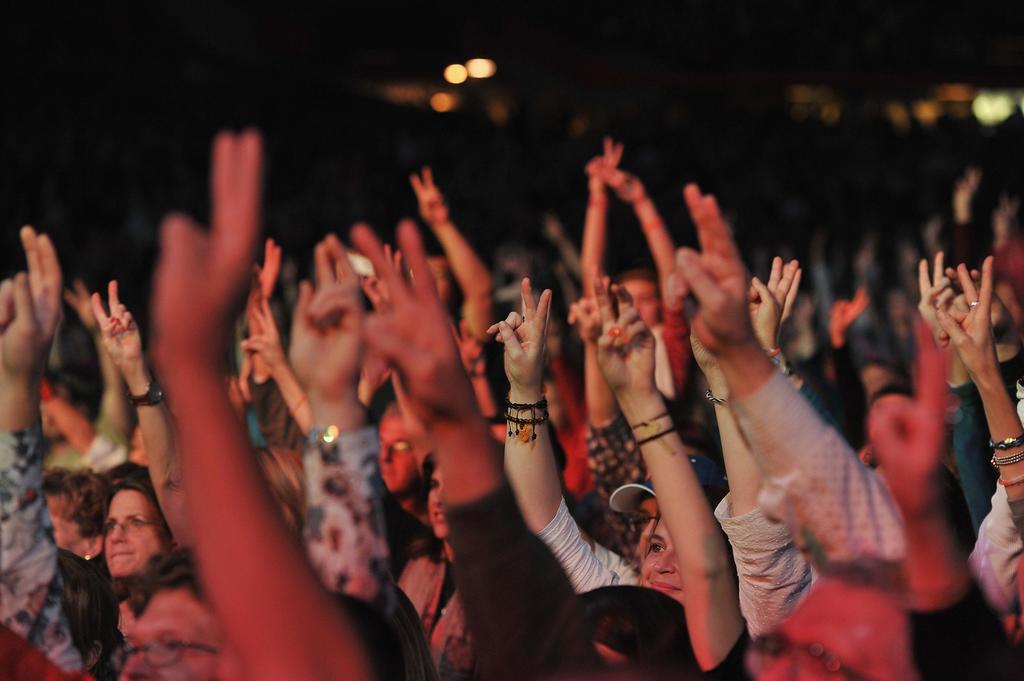 Wednesdays are generally referred to as "hump day" – but at our office, we replace "hump" with "share". It's SHARE DAY in the boardroom, when one lucky member of our team shares what has been inspiring them from around the world of meaningful marketing.
Our Communications Director Ana was up to the plate, decked in a refined grunge motif. Wearing her best plaid and swoon-worthy ankle boots, she was set to ROCK N' ROLL. I'm not sure if it was just coincidence or a clever plan on her part, but her ensemble perfectly matched with her selected inspiration: the FOO FIGHTERS ROCKIN 1000 viral video.

A thick THOUSAND Foo Fighter fans from all across Italy made passage to take part in a mass performance of "Learn to Fly" Their mission? To bring Dave Grohl and his fellow fighters of Foo to return the favour and play for them in Cesena, Italy – a territory yet to be conquered by the band. Organizer and superfan, Fabio Zaffagnini, spent over a year planning and executing the grande event.
Drummers, guitarists, bassists and vocalists collided in the open fields, smiles cracked across their faces like cans of Brio (A spicy Italian version of Coke). It was a cacophony of enthusiastic sound, bellowing from people who came together for one unified mission, to rock out with one message. Now, that's pretty meaningful.
The video was such a success, it caught the attention of Grohl himself. He responded on the band's Facebook page, promising Cesena an upcoming concerto (FUN FACT: That's CONCERT in Italian).
It reminded Ana of her carefree days, when she would play ROCKBAND for hours, jamming on the plastic keys to her favourite rock anthems. Rocking out with friends, even on a gaming console, is an exhilarating sensation, and so ROCKIN 1000 hit her right in the novelty feels.
Whether it's just between friends or with over a thousand people, one song can unite people under one mission. It brings people together – and that's the power of music. It has this supernatural glue that brings people from all over together under one anthem. That's some inspirational stuff!
Now, we just need to wait and see what happens when the Foo Fighters fulfill their promise and rock Cesena to its core.
(Visited 194 times, 1 visits today)
Want to learn more?
If you want to learn more about specific key elements of an effective marketing plan, read our 50+ page booklet on How to Write A Strategic Marketing Plan That Yields ROI – complete with explanations
(Visited 414 times, 1 visits today)