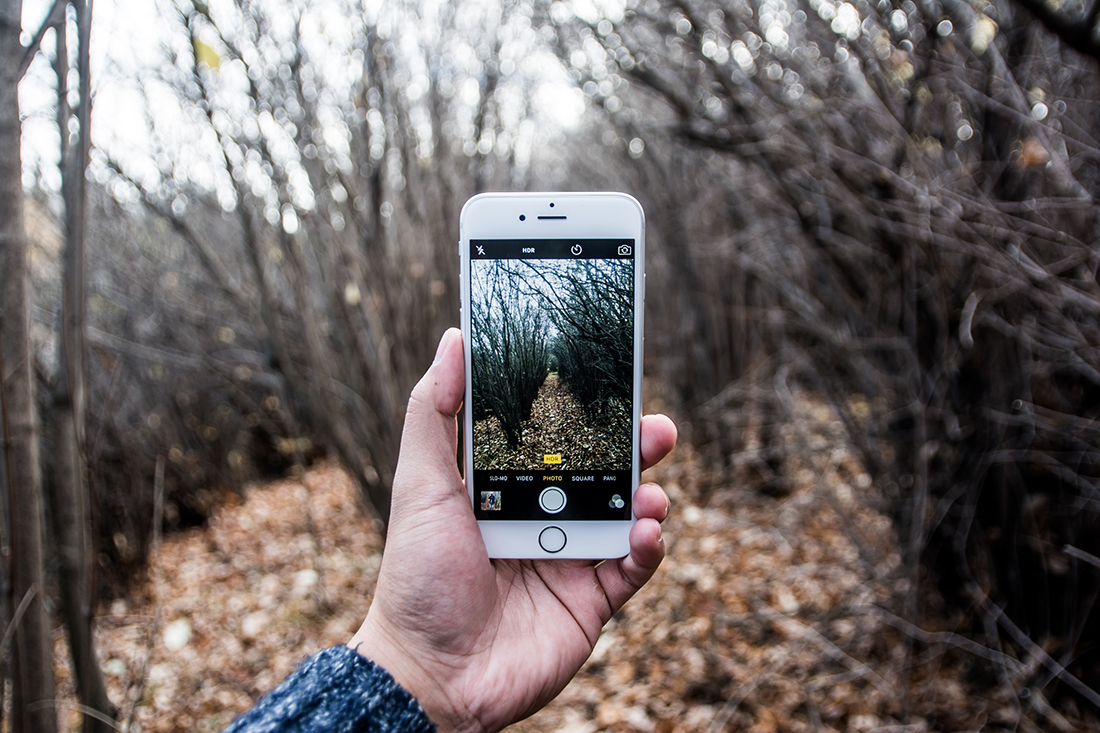 Sometimes trends can weather out the storm, and stick around long enough to make a place for themselves in modern communication. ICQ, the first chat-based platform, became more than a fad, with millions of people logging in throughout the late 90s. It may not have stuck around for long, but it did change the way people communicated online. And Snapchat, the photo-sharing app, is following a similar path.
Snapchat, the brainchild of three smart kids from Stanford University, burst onto the scene in 2011. As of 2015, it is said that the company is worth up to $20 million, and as many as 6 billion videos per day are being viewed. The app became instantly popular with millennial kids and wasn't initially taken too seriously as a communication method for marketing campaigns. However, some marketers are using the social media app to market effectively, generating brand awareness in creative ways.
Snap Judgments
Many people have objections when it comes to new ways of doing things, including marketing. Common objections are that there isn't enough time, or it costs too much money or that it's not needed. However, social media is obliterating these objections, proving that it is cost effective and time efficient marketing method. Social media campaigns are becoming loyal sidekicks to larger marketing methods.
Audi's creative use of Snapchat is a brilliant example in the boost Snapchat can give a brand. Audi partnered with The Onion, the renowned satirical news source, to create fake news headlines that were broadcasted on Snapchat throughout the Superbowl. The results were astounding, with over 100,000 snap views, 5,500 new followers on Snapchat, 2,500 on Twitter and 9,000 on Facebook. Snapchat complemented their social media presence and the campaign directed people to support their other social media outlets.

Source: Youtube – Huge
Snap Endorsements
McDonald's is another good example of a brand using Snapchat to market effectively. Someone in their marketing department, who probably got a big raise for their creativity, had the idea of using celebrities to create snap stories to promote their new Bacon Clubhouse burger. McDonald's enlisted the help of LeBron James. McDonald's created a 36-second story and videos, using the endorsement of LeBron and other sports stars. And within an hour of announcing the social media campaign, McDonald's had thousands of Snapchat followers, all excited to see what McDonald's was cooking up on the platform.
Another example of a company using Snapchat to endorse their marketing message is General Electric. The company used the social media application to celebrate the 45th anniversary of the Apollo moon mission on July 15. Followers of GE's Snapchat account were treated to an exclusive message from Buzz Aldrin, one of the members of the Apollo mission. They were also treated to regular content, including facts, puzzles and brainteasers. GE's Global Director of Innovation, Sam Olstein had nothing but praises for the social media platform and its potential. "The disappearing nature of its content encourages repeat usage and provides us with a unique way to celebrate invention with an expanding community of young fans," he said after the launch of their campaign.
Fashion Snaps Forward
Fashion brands are also smart to realize the potential of Snapchat. What makes Snapchat so powerful is the continual opportunity to share exclusive content to fans of the company. Fashion brands, such as Free People, are using that to share exclusive content and marketing messaging on Snapchat first, before it is broadcast on any of the other marketing channels. Most fans of brands want exclusive content and want it before other people see it. Sharing content exclusively with people who already support the brand is a great way to generate buzz about a new product, line or fashion collaboration. Once the people who love the brand see the content, they will be blogging, tweeting, and re-tweeting about it, generating hype before the content has been released to the general public.
Snapchat also allows for a unique communication method between marketers and their target audience. Free People uses a "Question Wednesday" feature, where fans are allowed to ask any question they would like to Free People employees. Questions range from fashion trends to quirky questions, such as "If you were an alien, what would you look like?"
Snapchat is an inexpensive, easy to use medium that allows marketers to communicate with their target audience and show off their personality, creating brand awareness and loyalty.
Header Photo:  Redd Angelo via Unsplash
(Visited 322 times, 1 visits today)
Want to learn more?
If you want to learn more about specific key elements of an effective marketing plan, read our 50+ page booklet on How to Write A Strategic Marketing Plan That Yields ROI – complete with explanations
(Visited 414 times, 1 visits today)