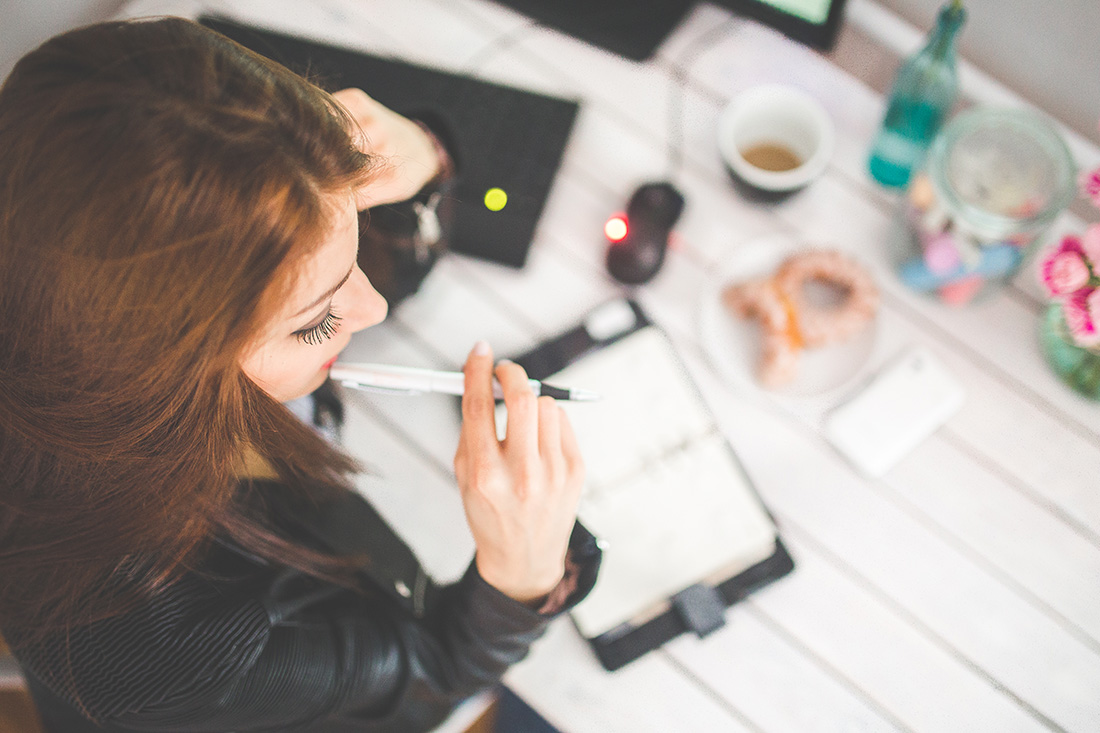 So You Wanna Be A Blog Superstar
Category:
SEO/SEM
There's a reason the old adage "quality over quantity" has stuck around. From finely made Victorian watches to modern fashion, the maxim for good work over expendable goods has remained relevant over the decades. But whomever first made up the saying probably didn't know it would extend into the present-day ethos of content marketing.
Quick Tips for Better Bloggin'
Your marketing strategy may include pumping out as much content as possible to stay in your prospective clients' RSS feeds. Unfortunately, without some reflective work on your blog — which, let's assume, you want to be bomb — it's as effective as throwing wet noodles at the wall and seeing if they stick.
If you keep blogging without reviewing the content, it doesn't mean your readers or visitors are going to do what you're hoping they will (investing in your services, buying your product, requesting a proposal). So while you may have great traffic on your blog, you're not converting them into clients.
How to turn your bombed blog into THE bomb
In three simple steps, My Loud Speaker can help you not only improve your blog hits but turn those hits into conversion. If that is what you're looking for.
Blog prep
The first step in your blog prep should be to take stock of all the tools in your toolbox, and use 'em.
Must-Have Blog Tools
WordPress-style blogs often have their own analytics system built in to the dashboard. If that's the case, learn how to navigate it. If not, integrate Google Analytics into your site. Analytics help us measure where, when, and how we get the best hits and how those convert into sales and/or engagements. It can also help you determine what your best SEO keywords are, and which ones to ditch.
The fortunate part about being in a digital age is that editing power lies at our fingertips no matter where we are. Make sure that you have the appropriate administrative authority (known just as Admin) just in case you're at the movies while it's revealed that Jeff Goldblum's tragic death ended up being a hoax, and you have to put the kibosh on that sob story you've got scheduled for 3 p.m.
Goal-Setting For Bloggers
Vision boarding might be all the rage for your crafty friends, but you can't hot-glue user engagement and website clicks to your laptop. In any case, you've got to set some tangible goals for your blog.
Identify your goals and milestones on your website, such as where you want people to go, or what your call to action is going to be. Your goals can include adding that call to action button (Learn More, Shop Now, Contact Us) to each blog post, with some milestone and mid-term goals along the way.
Looking for testimonials? Creating an infographic? Stepping up your content to include case studies? Make it a mid-term goal—and use your analytics to see if you've built up the following to match.
Map Your Fishing Holes
Just like a skilled fisherman, you're going to have to figure out where to cast your bait to get your daily catch. In marketing, we call this a behaviour flow. If most of your clients are millennials, you may be bringing in your biggest haul from Pinterest or Instagram. For the older generation, page clicks come from Facebook and search engines. And for your loyal followers, clicks come from internal referring (ie: adding internal links to your posts).
Find out where the fish are and go fishing!
Hone In On Your Leading Pages
Remember when we put Google Analytics in your content marketing toolbox? Now we bust out the skills involved. We want to focus on the pages earning the most traffic, study them, and optimize them. Ask yourself how and why these pages are getting the most love.
You can do this in four steps. Refer to diagram below to follow along.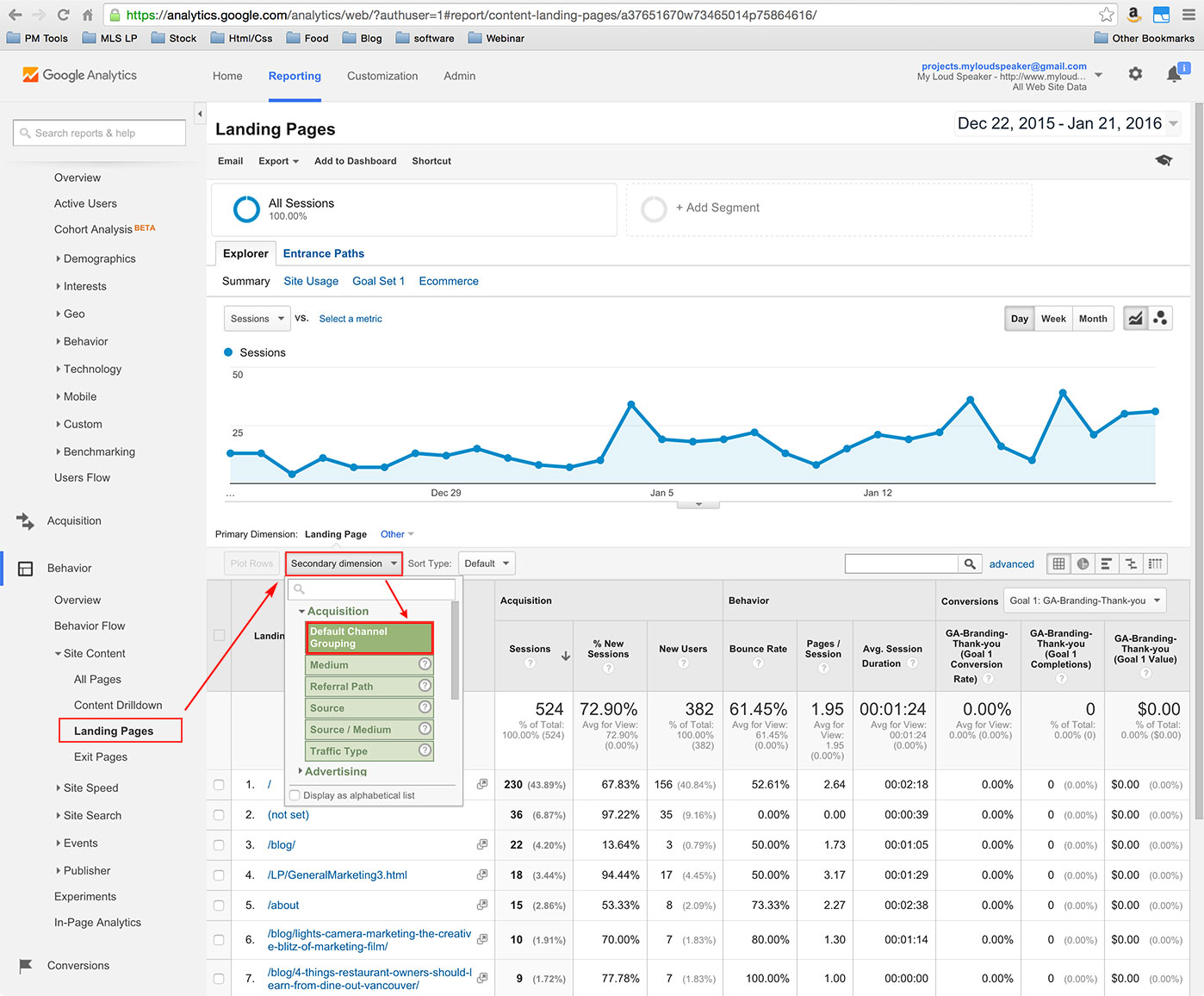 1. Go to landing page section in your analysis tools.
2. Pick the five to 10 best landing pages leading sessions from organic sessions. Side note: You need to identify pages that consistently lead sessions as hits from social media or referrals from other sites are more likely to be temporary. Buzz kill, we know.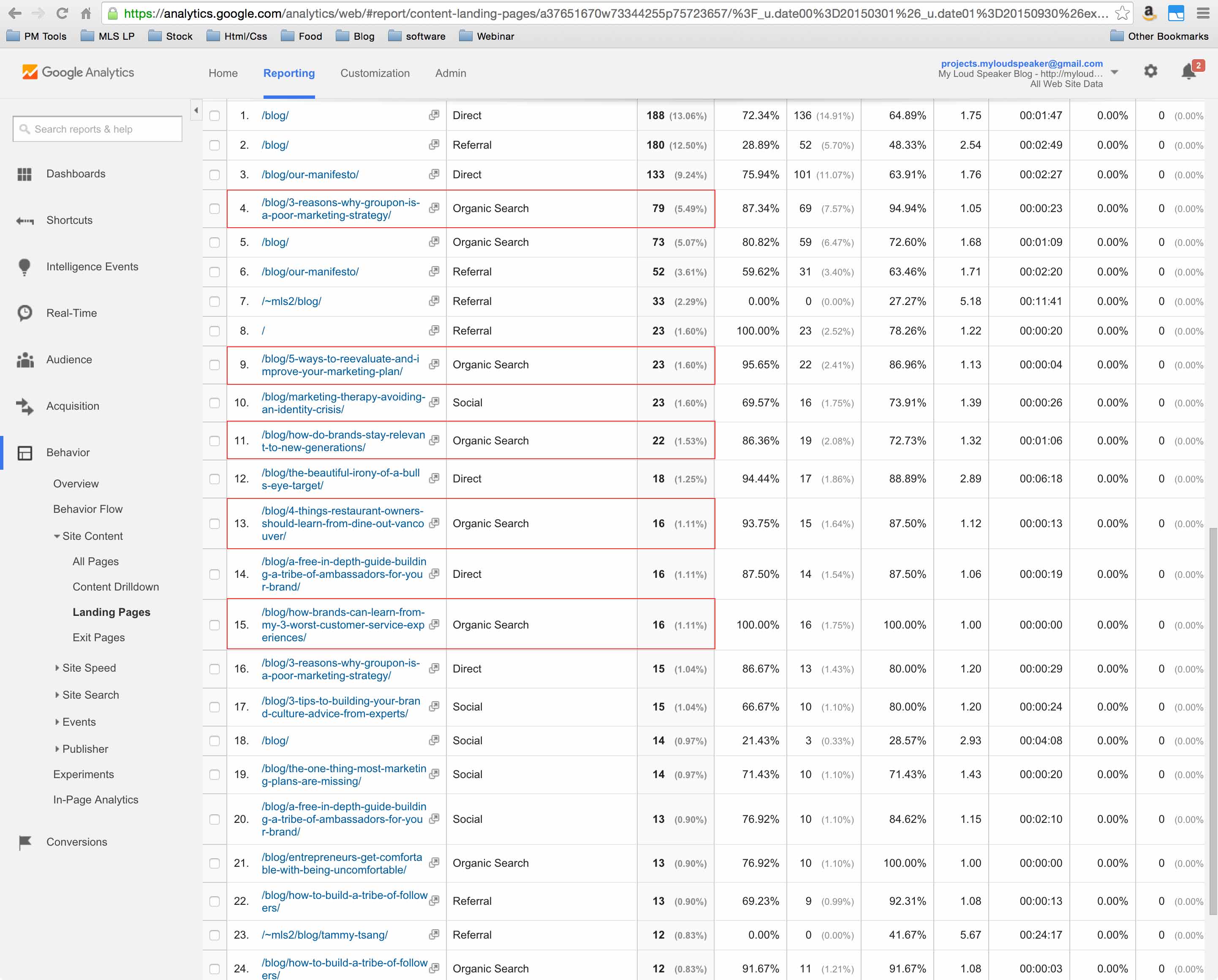 3. Re-read your page content, see what worked.
4. Insert internal links based on the behaviour flow we designed earlier—also known as returning to your fishing holes. Pro-tip: make sure that you insert links that capture your audience and make exploring easier. Internal linking only works if it's helpful to them.
Review, Review, Review
There's no benefit to goal setting if we're not consistently reviewing our progress. Here are some quick tips on making your analytics work for you.
1. Check the bounce rate, page views, and next page, to see if audiences explored in the way you expected them to, given your behaviour flow design. If so, put down your lines. If not, cast your net wider.
2. Keep in mind, nothing is failure. You need to tweak your strategy, placement, or destination of the internal links. Remember that all internal links should be beneficial and convenient for your audience
3. And just like yo-yo dieting and clean eating, you have to keep at it until it works. Content marketing—especially blogging—isn't an overnight process. Unless you buy your clicks (and what good does that do?), only practice will make perfect.
And that, friend, is what will make you a blog superstar.
Header Photo: Kaboom Pics
---
(Visited 256 times, 1 visits today)
Want to learn more?
If you want to learn more about specific key elements of an effective marketing plan, read our 50+ page booklet on How to Write A Strategic Marketing Plan That Yields ROI – complete with explanations
(Visited 414 times, 1 visits today)