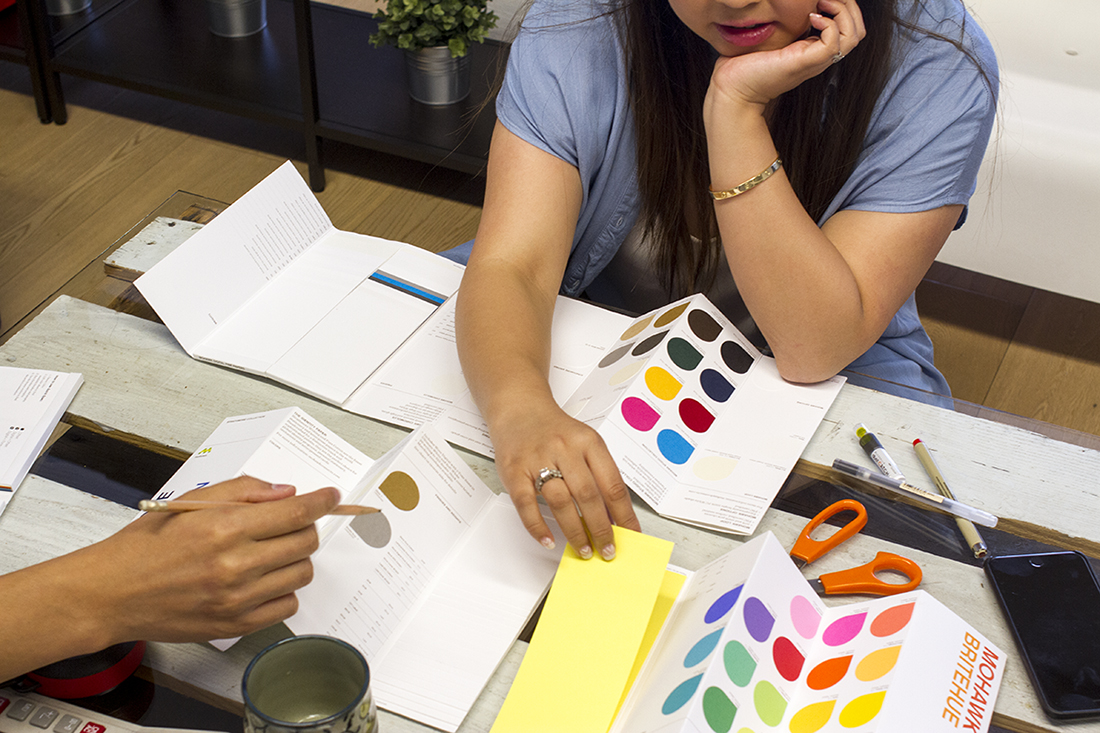 The CMO's Guide to Building Strong Brand Strategies
Category:
Branding
According to a survey by Venture Beat, there are 2.1 million negative social mentions about brands every single day in the U.S. alone. These users then go on to tell an average of 16 other people about their poor brand experiences.
So what can be done to combat this? Build a strong brand.
A strong branding strategy has become vital to organizations in multiple ways: communication, competition, and employment.
Branding has been drastically changing with the accessibility of the Internet, search engines, and social media. This change is not only affecting how organizations communicate with their customers, but also their competition.
More than ever, the market is saturated with tons of brands. There are millions of start-ups breaking into a limited space, as well as global companies from overseas with plans to dominate new markets. As a result, it's become extremely competitive when compared to the environment 50 years ago, when only a few corporate giants dominated the market.
Let's go a bit further: employment.
One of the most vital keys to the success of an organization is acquiring talented professionals, and branding has got something to do with just that. Think of all the people who aspire to work for companies like Google, Apple, Nike, and Coca-Cola. Iconic brands have the power to influence. In fact, brands can resonate with people so much, they influence them to become involved with the brand itself.
What's helped those organizations become so powerful is their strong brand clout. According to LinkedIn, a great employer brand generates 50% cost-per-hire reduction and 50% more qualified applicants.
Here is a comprehensive branding strategy guide for you to garner the best results from your branding.
---
What's a Branding Strategy: The Two Branding Strategy Types
While a branding strategy is not always black and white, there are two different branding types that all branding strategies fall into: design-led branding strategies and marketing-led branding strategies.
In most cases, branding strategies are not exclusive to either design or a marketing focus, however, they often lean towards one or the other.
Design-led Branding Strategy
Design-led branding is the approach that bases decisions and choices on design less the overall marketing strategy. The primary goal is to create a refined design. The design is the most important factor of the branding.
A design-led branding strategy is commonly applied to organizations that produce their own products; products that need to be beautifully functional in design such as clothing, shoes, cars, homes, and cosmetics. Design is the uncompromisable part of the brand and plays an important role in purchasing decisions because it's something that customers take home with them and will use as a part of their own individual brand or identity. Marketing strategy might elevate the brand, but it doesn't define their decisions.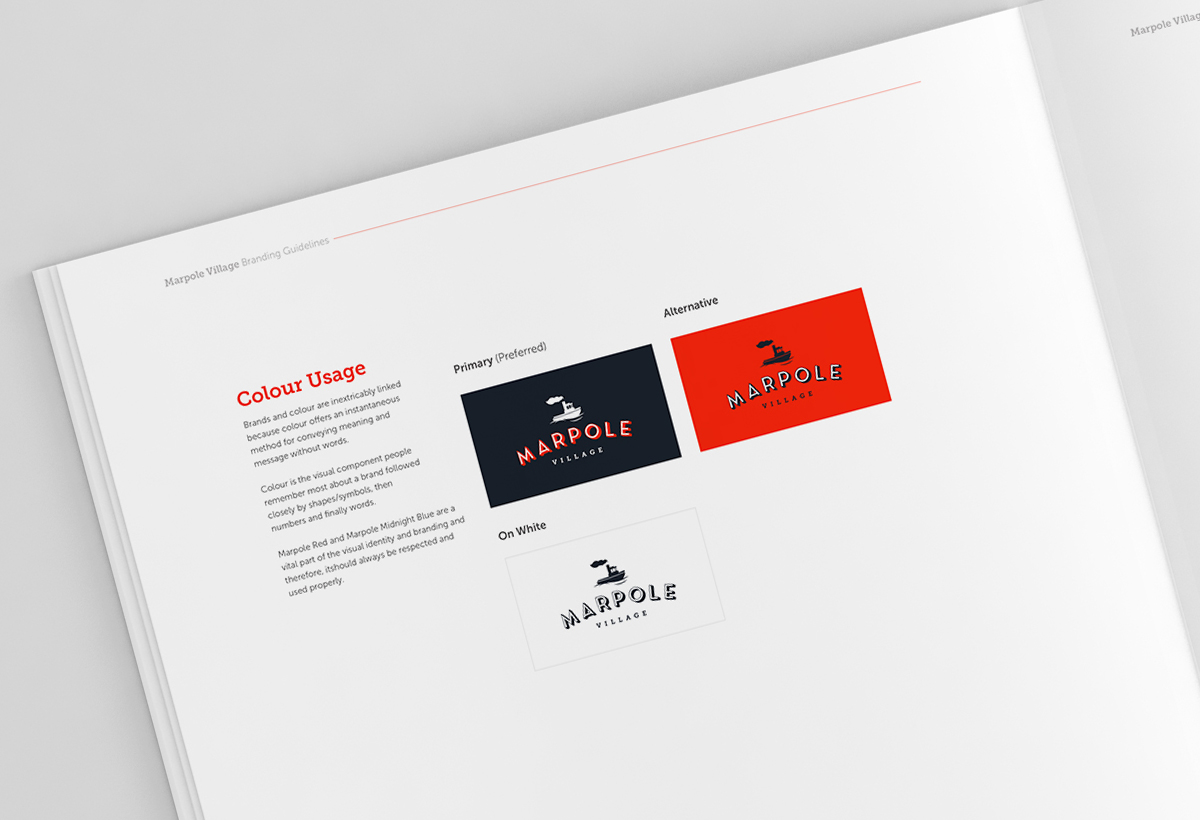 Image: Marpole Business Association Case Study
Marketing-Led Branding Strategy
Marketing-led branding, on the other hand, is a branding approach where the big decisions all stem from marketing strategies based on market research and insights. Companies that take this approach are less likely to care how things look, as long as the brand is embodied in their philosophy, value proposition, key message, and other strategic components. While the design is a vital part of branding, it holds less weight than the marketing strategies.
Marketing-led branding strategies are generally applied to more functional services and products, such as professional services, healthcare, banks, and retailers like Amazon, Walmart, and Superstore.
It doesn't have to be beautifully designed unless they start selling their own products that their logo is attached to rather than distributing products with their logo attached. Of course, professional design heightens your brand, however, it's not as important as it would be for products. In the marketing-led branding strategy, the story of the branding is absolutely important.
---
6 Successful Branding Examples & Case Studies
Now, let me explain what design-led and marketing-led branding really are with some of my favourite examples.
3 Cases of Successful Design-led Branding
Chanel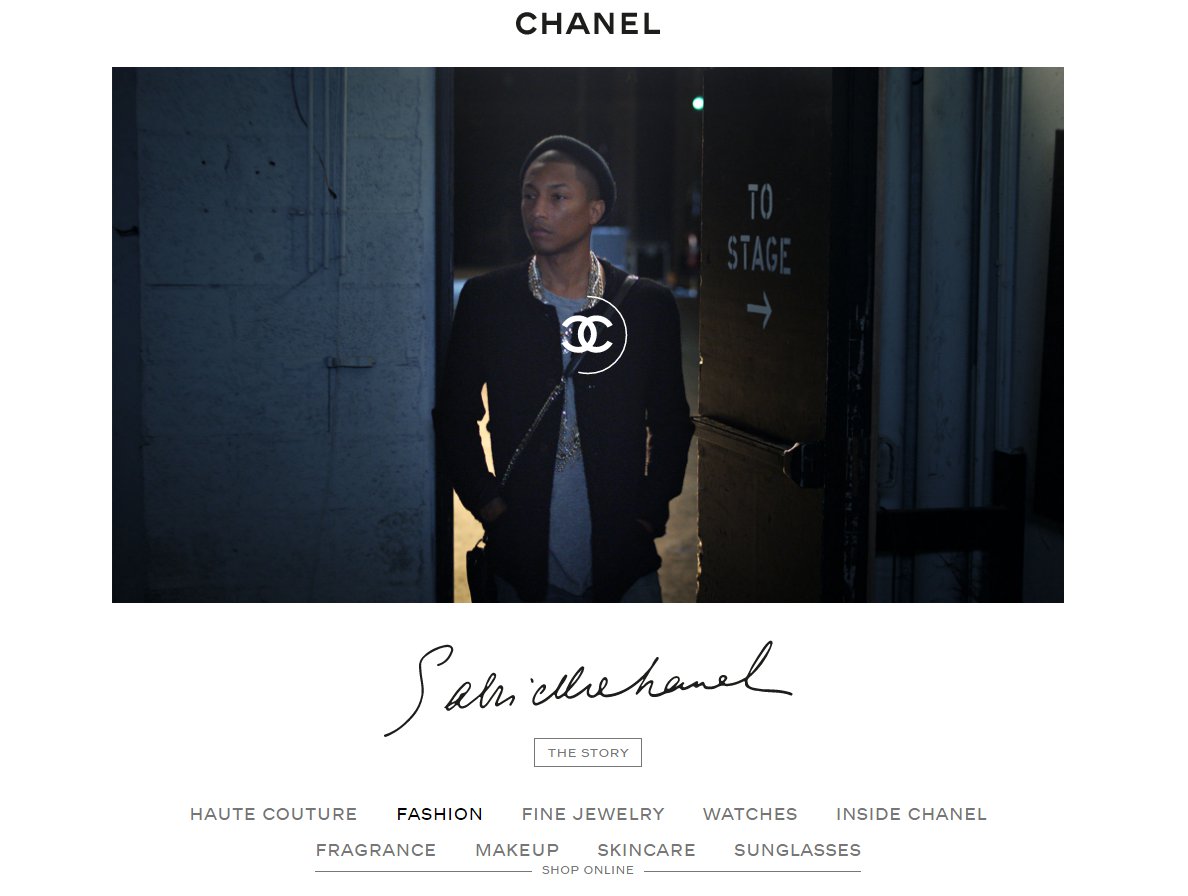 Image: Chanel
Chanel is one of the most consistently well-respected brands, and has been for the past 100 years.
They don't just sell clothing, they sell a lifestyle. Even though design really matters in the fashion industry, Chanel embodies their history through their brand.
They continue to lead the conversations throughout their industry. Instead of chasing the latest trend, they have stayed true to themselves in an evolving market. It's one of the reasons we recognize Chanel as a modern brand, despite the fact they are older than our grandparents.
IÖGO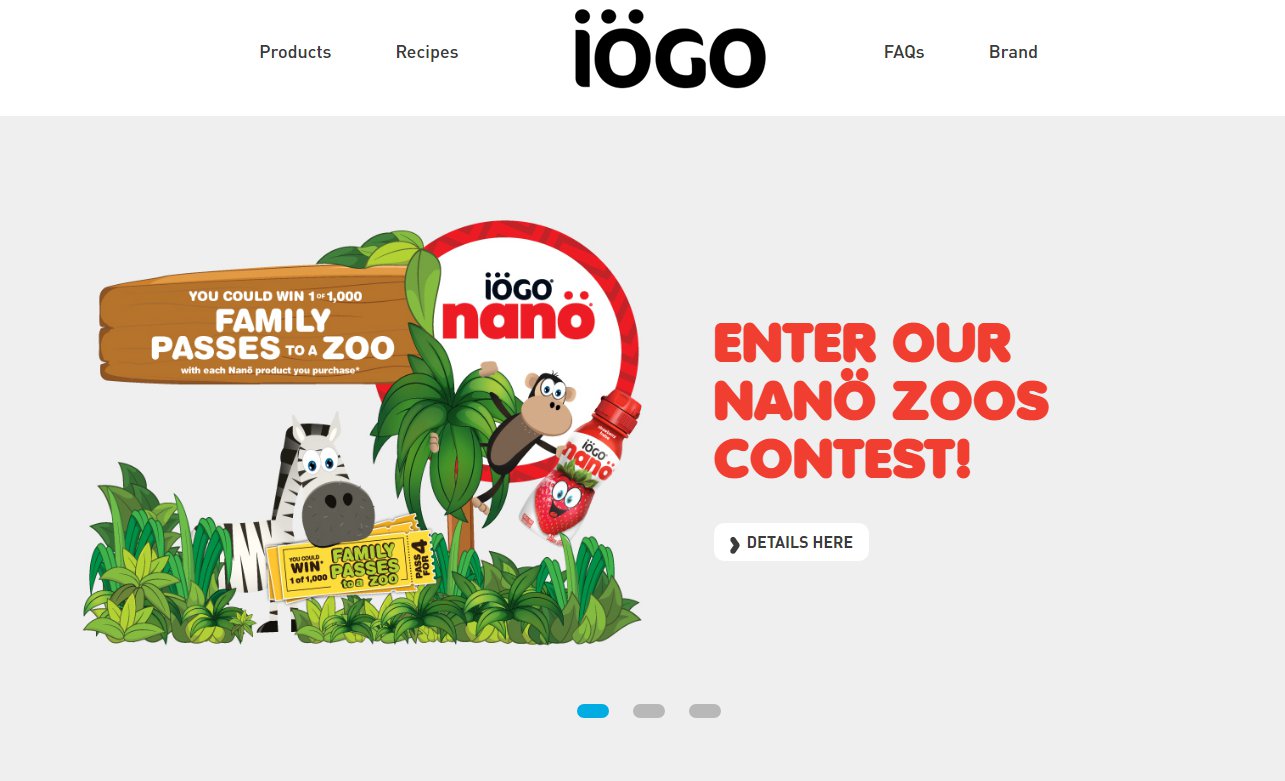 Image: IÖGO
IÖGO, a Canadian company, is a yogurt producer. They use top ingredients sourced from Canadian farms. In 2012, they rebranded and became well-known for their two dots, or oomlout. No matter what they promote, or where they promote, they're committed to their oomlout. In the end, the oomlout gave them a ton more brand recognition, and when a Canadian sees two dots – they think yogurt.
Along with their recognizable logo, they've maximized exposure and taken the Canadian yogurt market share even though they only rebranded in 2012.
According to Marketing Mag, the strategy was born from a lot of research before they launched.
As part of its research, the company talked to a group of 4,000 Canadians at multiple points in the product's development, from the name, to the packaging, to the advertising. About 30 names were tested with the group, who ultimately thought Iögo was "fresh, creative and unique," said Rémillard. "Also, for us, the name phonetically is close to yogurt and obviously had to be copyrightable.
With a strong brand strategy, IÖGO's nailed creating a powerful brand presence.
Apple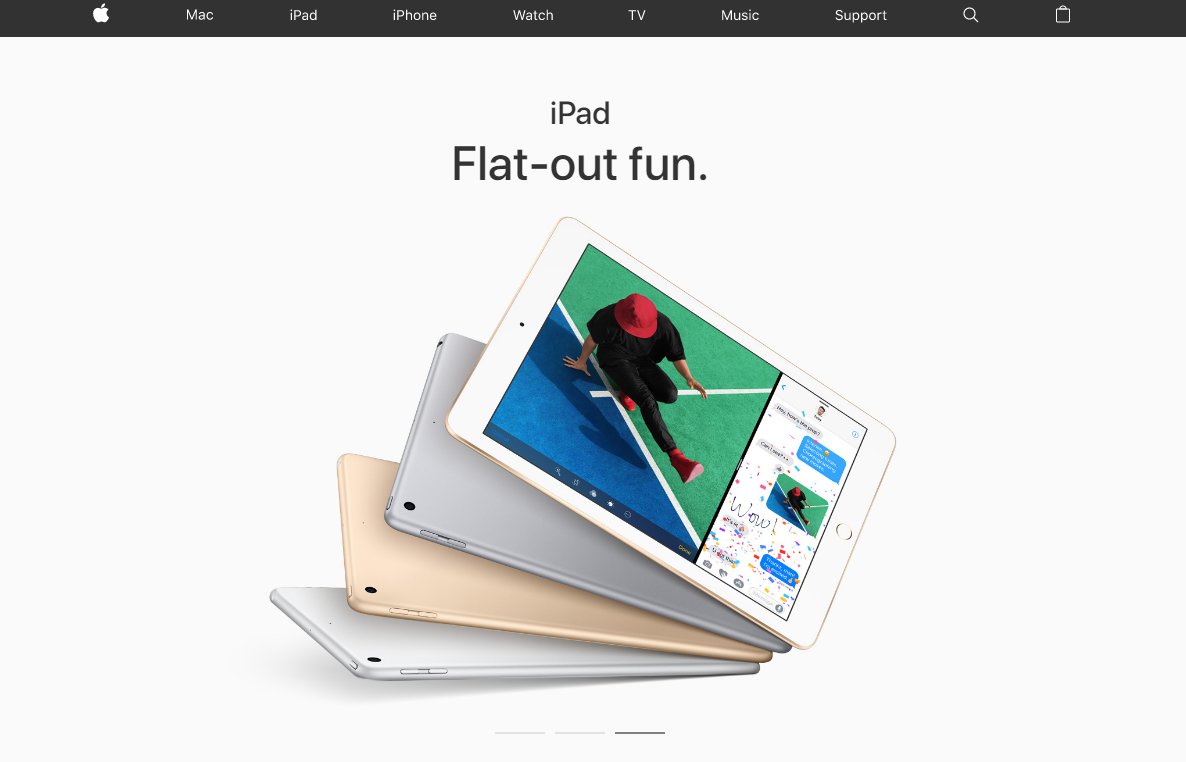 Image: APPLE
We could argue whether Apple has marketing-led branding or design-led branding strategy. I chose design-led, knowing that they've spent so much developing their design to produce their solidified design aesthetic of both their product, logo and brand feel.
Many functionalities of Apple products originally came from other businesses (of course, Apple did it better). They've garnered a massive success that their competition never could. I believe that if Apple products weren't well-designed, they wouldn't be as successful as they are.
3 Cases of Successful Marketing-Led Branding
For marketing-led branding, design components are less important. The focus is on the overall marketing factors, such as understanding who the organization is, and how they can stay relevant with their audience.
Nike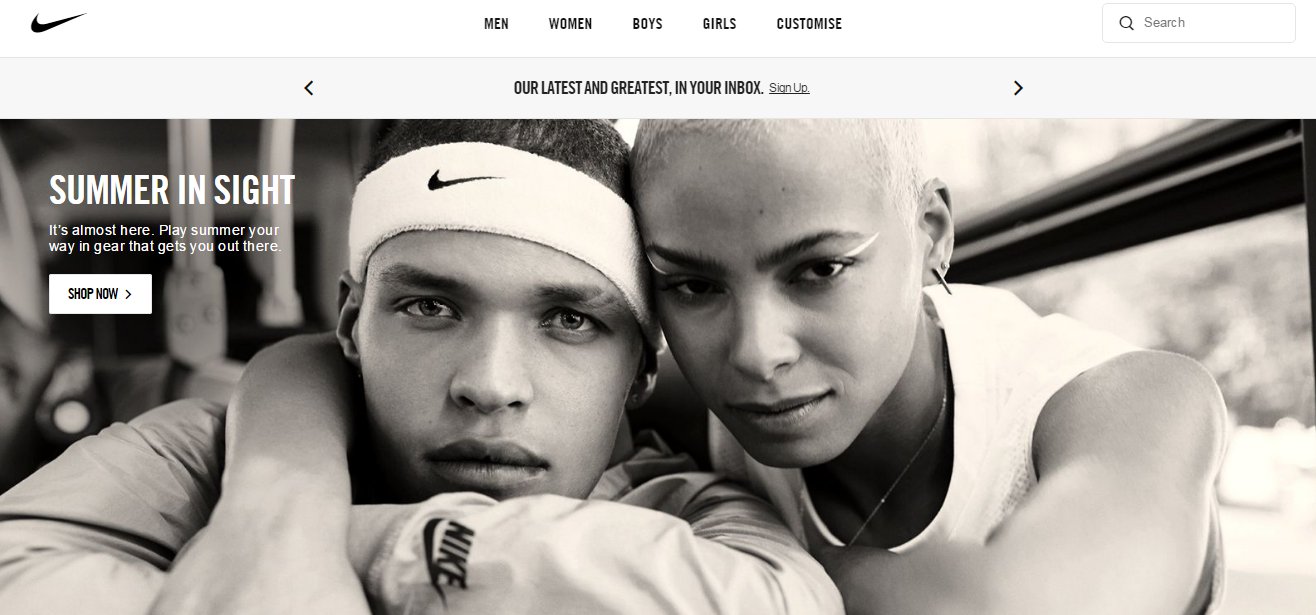 Image: NIKE
Needless to say, Nike is great.  While most may argue that Nike is a design-led brand, given the amount of effort and time dedicated to the technical design that goes into their footwear, we would argue that their overall brand positioning and decisions seem to be more marketing-led.  As a brand, they lead and represent communities and they've been able to make those cool. Look at the running community, that's a group Nike fearlessly, unapologetically leads. The running community wasn't winning any popularity contests, but Nike took charge, led the tribe and created a platform for these members to indulge in their passion together by developing running shoes, apps and other support tools.
As a result, Nike has accomplished leading the running community by tying their brand with their audience's passion – regardless of demographics.
Lego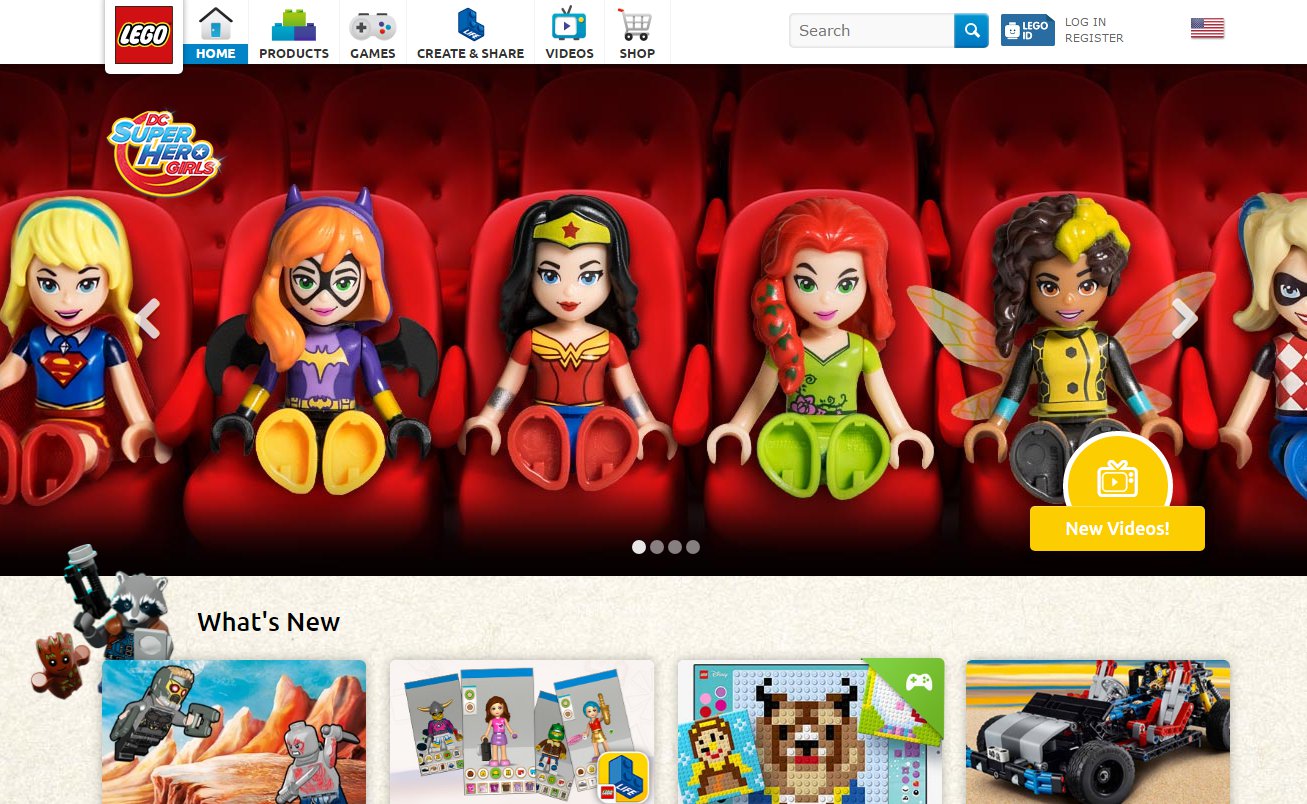 Image: LEGO
Lego, one of the most beloved brands in the world, just for selling building blocks that feed imaginations.
Lego understands who they are and they are committed to staying true to that. They've never attempted to be something they are not, or been influenced to chase new trends.
Lego hasn't changed their logo since 1998. You'd think we'd be tired of it by now, but we're not.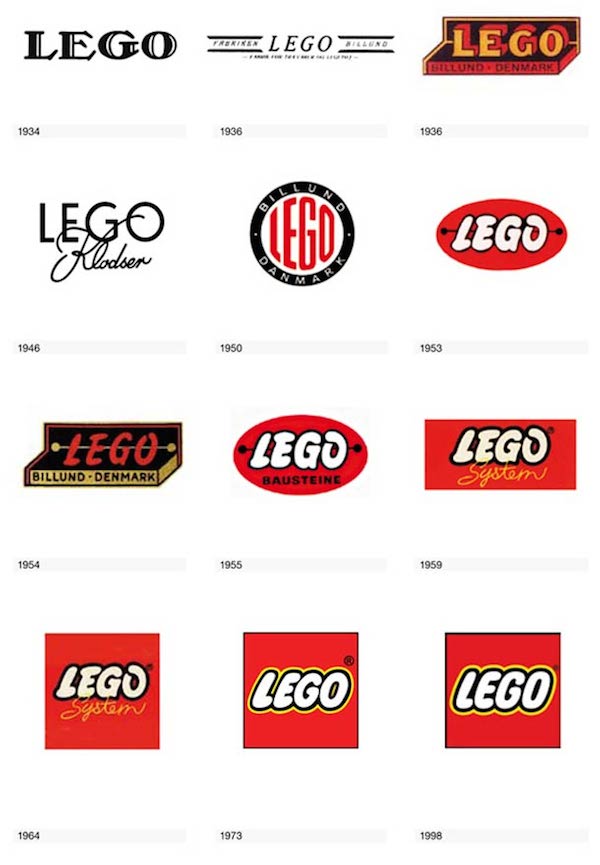 Image: Taxi
The answer is simple: Lego kept themselves relevant to their customers through continuous marketing efforts, as shown in 3 major campaigns: 1) Lego Ambassador Program where Lego built personal relationships with their adult fans aged 19 – 65 and collaborate with them, launched in 2005. 2) The Lego Factory where Lego fans can design their buildings online and share with other builders around the world, 3) The Lego Movie that had a box office hit and made $400 million at the global box office.
Even though their logo hasn't changed, the brand relationship was maintained through the experience Lego offers.
Everlane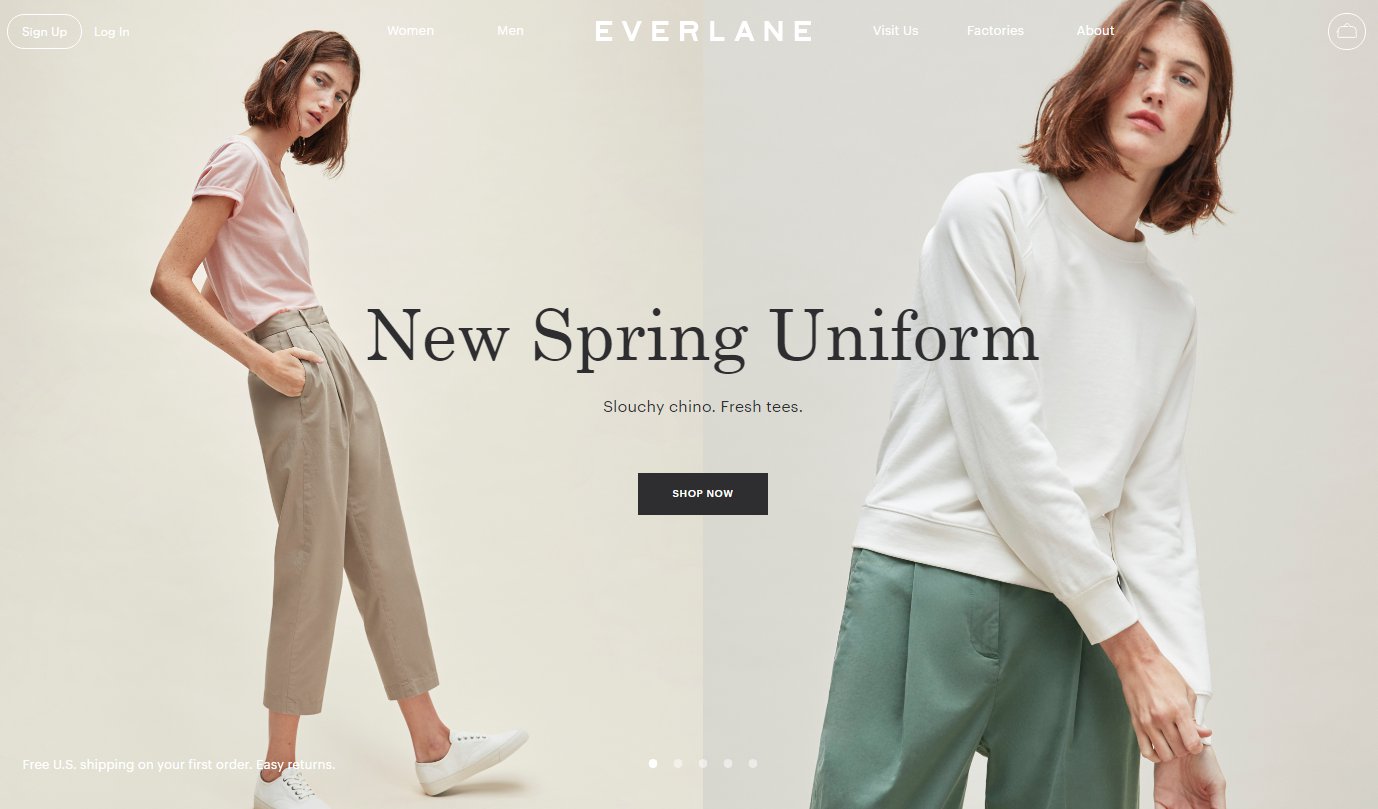 Image: EVERLANE
This is a good example of a clothing company capable of implementing a marketing-led branding strategy.  Another example of a brand that who demonstrates both design and marketing-led approach to their brand.  In this case, their momentum is driven by their marketing decisions.
Of course, they sell well-designed products. But more importantly, they promote their brand by being thoroughly transparent and showing their history. The positioning of the brand is more about transparency than design.
If you look at their product page, you will also see the breakdown of the actual cost of the clothing.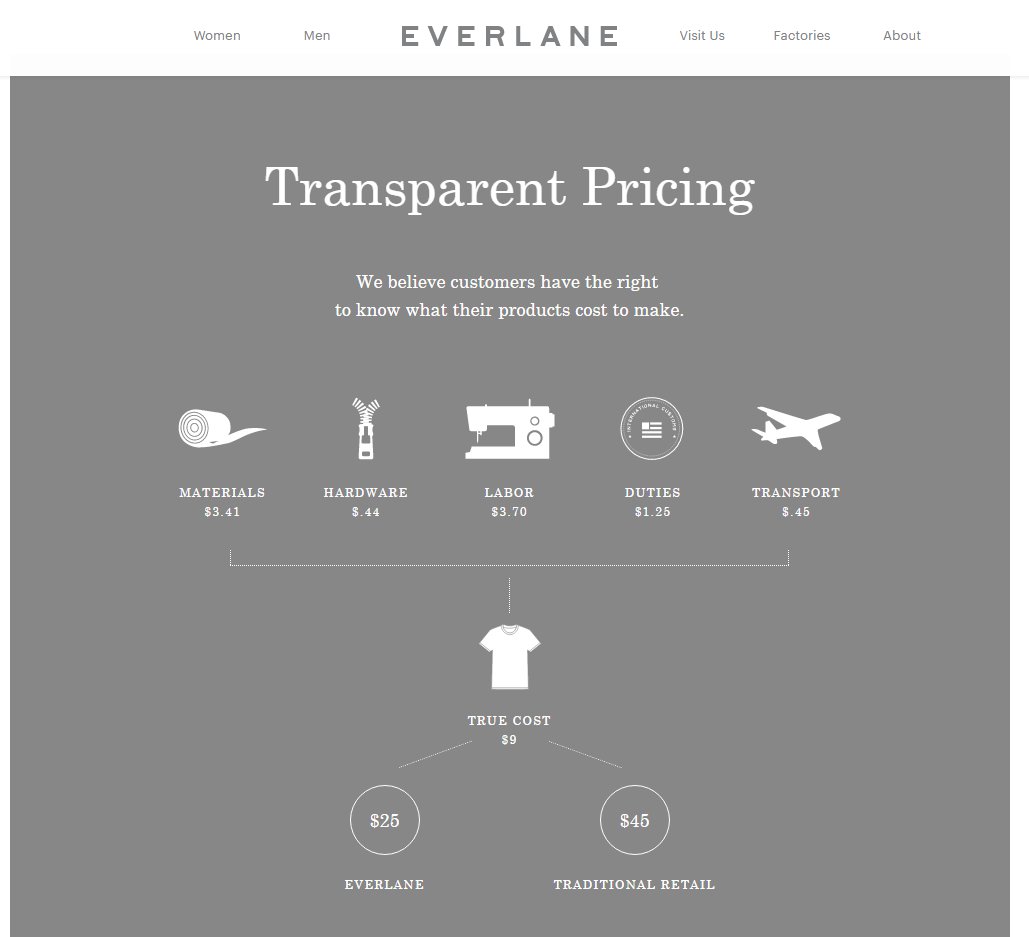 Image: Everlane
If you take a look at their website, you will see all the factories where they manufacture their clothing across the world, as well as how they found the factories, what materials they are using, who the owner of factory is, and photographs. Everlane wins on allowing their users to see everything from scratch.
McDonald's – A1 Branding Example that You Can Learn From
Some of you might think of Mcdonald's as a bad example of branding. Well, recently they are, as can be seen in their failed attempt at making themselves look healthy by adding a kale salad. But they weren't a bad example of branding back in the day. Take a look at their campaign below:
This campaign shows McDonald's located everywhere. You can even ask McDonald's for help when you are lost in a foreign country if you don't speak the local lingo.
McDonald's sells happiness and family time. They've always been advertising the value beyond the burger.
The Fast Food giant has tried to be perceived as healthier in a response to the wellness trend. They recognized that people were switching to healthy, organic, gluten free options. But the truth is, McDonald's isn't healthy. Instead of trying to bend to the trend, by selling salads like other cafes, they should stick to who they really are: the best fries ever and cheeseburgers.
I'd agree that their marketing is not as almighty as it once was. One of the lessons that we all can learn from their failure is that we shouldn't try to be who we're not.
---
How to Develop Branding Strategies & Get Them Going
Now, you have a better understanding of what you should focus on for your branding strategy, whether choosing a design-led or marketing-led approach. Here comes the "how" part. The process is broken down into the following points:
Setting Up The Right Mindset For Branding Strategies
Believe You Have An Interesting Enough Story to Share With the World
Do Not Go Too Far With Your Design Materials
Building up Foundation for Your Brand
Define Your Brand
Research & Identify your Target Clients
Differentiate and Position Your Brand
Develop Your Brand Messaging Strategy
Implementing Your Branding
Create a Mood Board & Brand Guidelines
Develop your Name, Logo, Website, and Taglines
Pre-launch & Customer Survey
Expose, Review & Adjust Your Brand
Branding requires a courageous effort to transform your organization. It's not just a facelift, and branding is not a one-time thing, it's a soul-searching process. You have to look back at what you've done, what value you've provided your customers, and what you are going to do to become who you want to be.
If you strongly believe that your organization has a solid brand identity in place, you can skip straight to "Implementing Your Branding".
Setting Up The Right Mindset For Branding Strategies
I've encountered lots of organizations who think they don't have any interesting stories to share. Well, even if you believe your company is boring, it doesn't mean that you don't have an interesting story to share.
You don't believe me? Let me give you an example from a warehouse business. Nobody would have thought there were any inspiring stories in the bulk selling business, but there were.
One business in the warehouse biz has built a massive brand presence. The owner hates paying retail prices so he always makes sure he's going to get the best price possible. He buys everything in bulk so he never has to pay the retail price. That brand? Costco.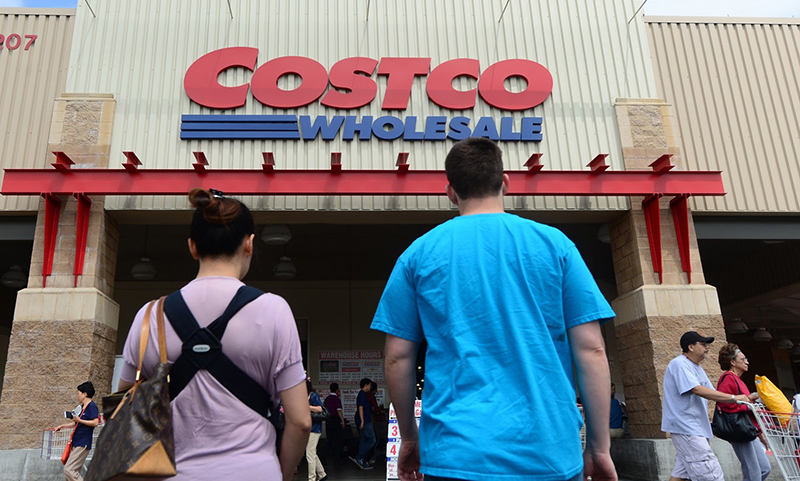 Image: The Huffington Post
Even a warehouse business has a story to share. So do you.
It doesn't matter whether you think your story is fascinating. Believe me, we as individuals always have a story to tell, the same is true of brands.
Do Not Go Too Far With Your Design Materials
Yes, your brand designs should be kept clean and updated. But keep in mind that it's just one portion of branding and you might not want to focus all your attention on it.
Having worked as a brander with many companies, I've seen a lot of individuals who have spent much of their budget on refining their logo, brochures, marketing collateral, and other branding materials. Overthinking their logo, obsessing that it must be perfectly well-designed – a common mistake.
Branding is not only about appearances and getting a well-designed logo or brochure. Customers are smart enough to examine your brand based on service and the experience your brand offers.
You might need to figure out a good balance between design and the other aspects of branding to garner the success within the limited budget you have.
Some branders will tell you that you have to translate your branding into every single component of communication. I don't disagree. It's tough injecting your brand personality and other brand components into your communications, your partnerships, and so on.
Having experienced working with a wide variety of clients, I've come to realize it's unrealistic for organizations to practice every single facet of branding perfectly. There are 3 vital portions that you should focus on.
When Google got started (Who are they? Am I right?), they weren't professionally designed.They didn't have a well-designed logo. They just did this: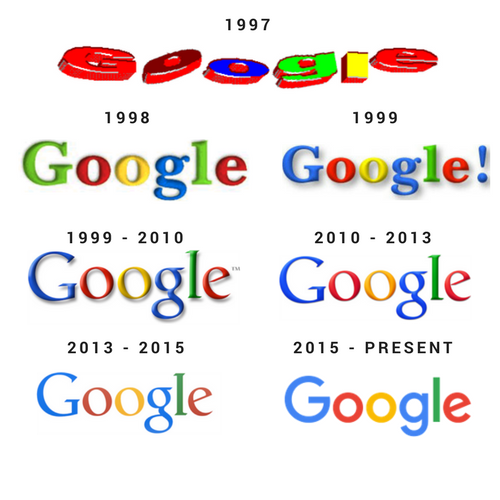 Image: Google
Building up Foundation for Your Brand
Here are the steps to build up your brand foundation. It starts off with the message strategy or your brand positioning. You will have a vision, core values, personality, and tone.
The process of building up the branding foundation is similar to creating a marketing plan and below are links to my previous marketing plan posts for your reference.
Define Your Brand
Defining what your brand represents, what you are selling, what passions you are supporting is a process. To learn more, please check out Identifying The Pain & Laying The Foundation. This process is one way to learn more about branding. But I'd suggest that you explore every aspect before defining your brand.
Research & Identify your Target Clients
Why your customers value your product should be outlined in some way, somewhere in your brand. By sticking to one demographic, you can dive deep and build expertise around your business. To learn more, read our Customer Analysis article!
Differentiate and Position Your Brand
Knowing your position in the market will help you decipher your competitive edge. The biggest barriers are thoughts like, 'We don't have any competitors" or "No one comes close to us". The reality is, every organization has competitors. Think about it another way, "Who are my clients' alternative options in my industry?"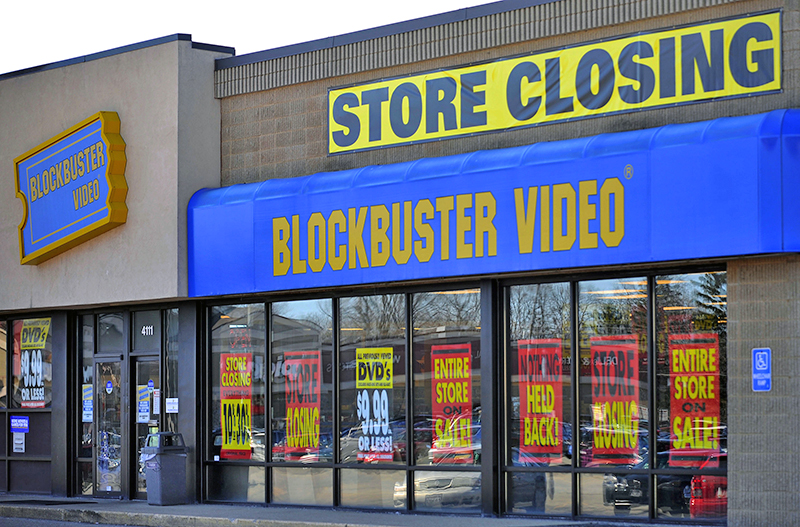 Image: The Washington Times
Considering Macro trends is also vital. Macro trends can take down even the largest multi-billion dollar organizations including McDonald's (health craze!), Blockbuster Video (Netflix & Chill), and National Print Publications (Buzzfeed 4 Life). Each of these organizations reacted once a new trend was well underway instead of having the foresight to see it coming and be well planned. You can learn more about that here: Macro Environmental Analysis and Competitor Analysis.
Develop Your Brand Messaging Strategy
Your brand message is a strategic way to communicate with your customer. It's one consistent message that you want to be known for. This may evolve over time with strategic goals but for first timers, it's important to emphasize your value proposition in this key message to the public.
Implementing Your Branding
Create a Mood Board & Brand Guidelines
Translating your brand into tangible designs and guidelines is no easy task. If you skip this part of the process, your appearance won't be anything but superficial. By taking the time to create a Moodboard and Branding Guidelines, you will have a solid colour palette, typography, imagery, and photography for your brand.
There are lots of things that can inspire your brand foundation. They come to you in the form of conceptual words like playfulness, authentic, or innovative. Even communities and cultures can be the inspiration that helps to develop your brand's philosophy.
Here is a Mood Board we designed for Robson Street, which came from brand keywords: "where people come to indulge in style"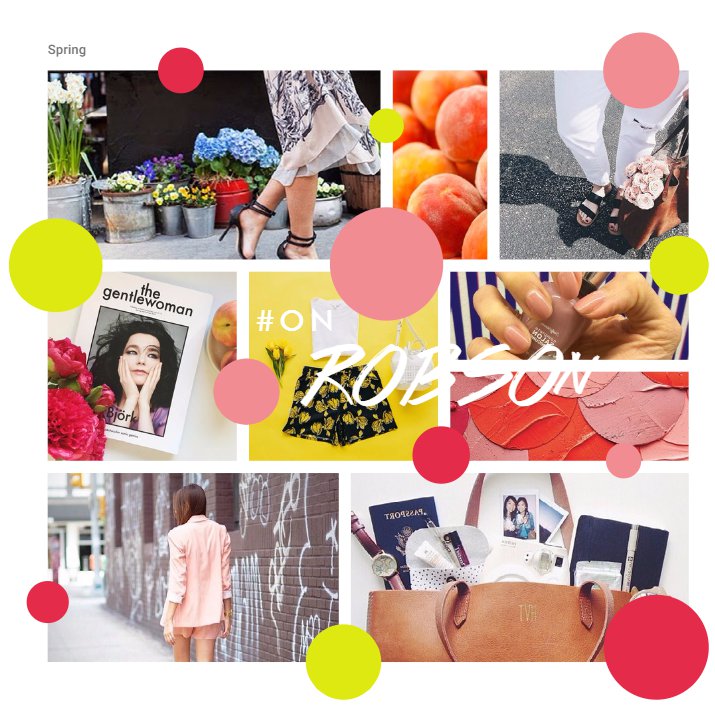 Image: Robson Street Business Association Case Study
This is designed specifically for spring. Conceptual words can be translated into the imagery and colour schemes.
This leads to embodiment examples where you develop actual mock-ups that show the typography, imagery, photography, as well as the personality and tone. By putting these design elements together, you will have your branding guidelines.
Branding Guidelines should define:
Colour System
Typography
Primary Typeface
Secondary Typeface
Paragraph Styles
Imagery
Develop your Name, Logo, Website, and Taglines
Based on your moodboard and branding guidelines, it's time to work on the fun stuff: naming your company, developing a logo, getting a new website, and coming up with some snappy taglines.
Pre-launch & Customer Survey
Reviewing the performance of your branding is so key. It should be done even before it launches to the public. Take IÖGO for example, they ended up testing about 30 names until they found the right fit.
Expose, Review & Adjust Your Brand
It's more of a discussion around a promotion strategy. Make sure that every exposure your brand makes is aligned with your strategy, as IÖGO does with their oomlout.
Reviewing performance is an ongoing process. You need to remain open to making adjustments according to your customers and employees.
---
3 Essential Strategies for Successful Branding
I'm going over the 3 bare minimum strategies that you should keep in mind when starting your branding strategies so you stay on the path to success.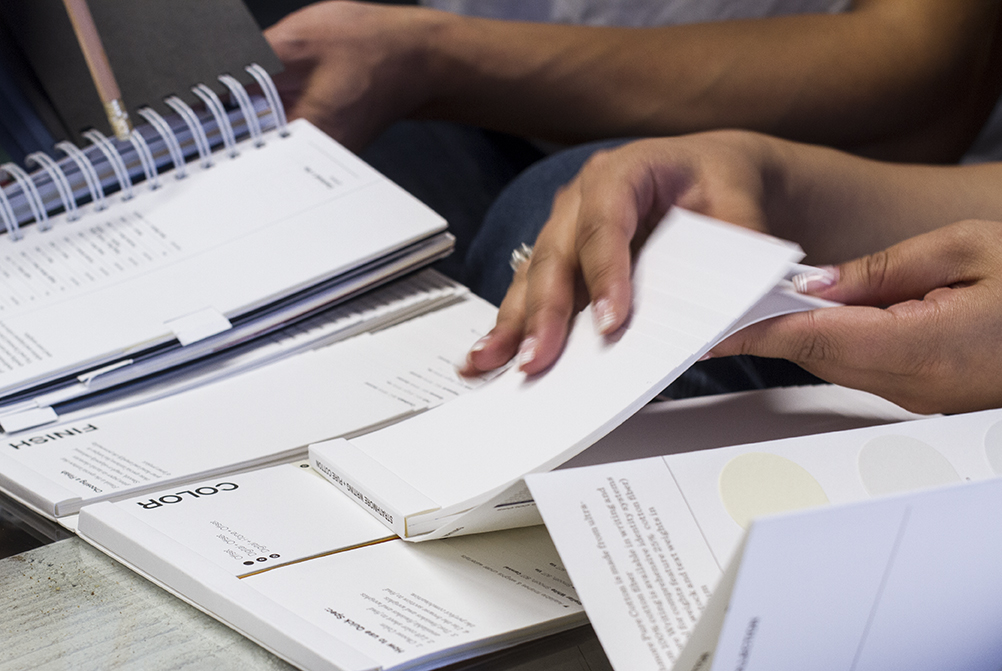 Strategy #1: Understand Who You Are & Be True To Yourself
A brand occurs organically and branding is the soul of your business that you share with the world. Often times, branding (and marketing) is considered manipulative in order to offer something people don't want – but true branding shouldn't be that way.
There are brands that keep misrepresenting themselves to their customers, but people love to point out liars. Branding is a tool, your success depends on whether you lie to your customers or you present yourself as you truly are.
A lie is a foundational risk that might backfire on your brand. In real life, a lie won't last long but one lie usually leads to other lies to protect the initial lie – snowballing out of control.
McDonald's has been going wrong ever since they tried to appear healthy when they're not. Since this marketing faux-pas, almost everything that McDonald's does makes people upset. It's a vicious cycle.
Just be yourself and don't lie. It's a well-known life lesson. It also applies to branding.
Strategy #2: Be Appropriately Designed, and Stay Relevant in Your Market
There are lots of brands that inspire total apathy based on their appearances. Your branding doesn't need to be perfectly well-designed, but it shouldn't be archaic.
Branding is the first impression your customers get of your business. Customers immediately decide whether they like your brand on that initial visual intro alone. Imagine restaurants that you consider visiting, would you go out of your way to go to an eatery that looked dirty or disorganized?
Your branding should be clean and recognizable, memorable, and translatable, as well as embody a brand story that people can talk about. Then you have yourself a pretty solid branding foundation.
The design update process is never going to end. Even if you created a solid design for your brand, you consistently need to update it to align it with the design environment of the time. Take a closer look at the evolution of Google's logo again.
If Google were to keep using their 2010 – 2013 logo, it would probably look archaic to us.
Of course, I'm not just talking about appearance, but service and the experience that your brand offers. Look at Lego's logo as an example, they haven't changed their logo since 1998. With that in mind, it should logically give us feeling of apathy, but it doesn't.
The answer is simple: your brand doesn't have to superficially look modern and your appearance isn't the defining factor of your brand. It's important to think about how relevant your brand is with the public, like Lego.
Even though their brand and logo haven't changed, the brand relationships were maintained through the experience Lego offers through their marketing effort. This makes their audience feel that Lego stays relevant and there's no room to feel archaic.
How audiences feel your brand:
Strategy #3: Be Strategically Articulate About Your Brand
More than ever, the market is saturated with tons of brands. There are millions of companies for you to compete with. While being true to yourself is important, you still need to think about what your brand really is and it has to be articulated to stand out from the competition.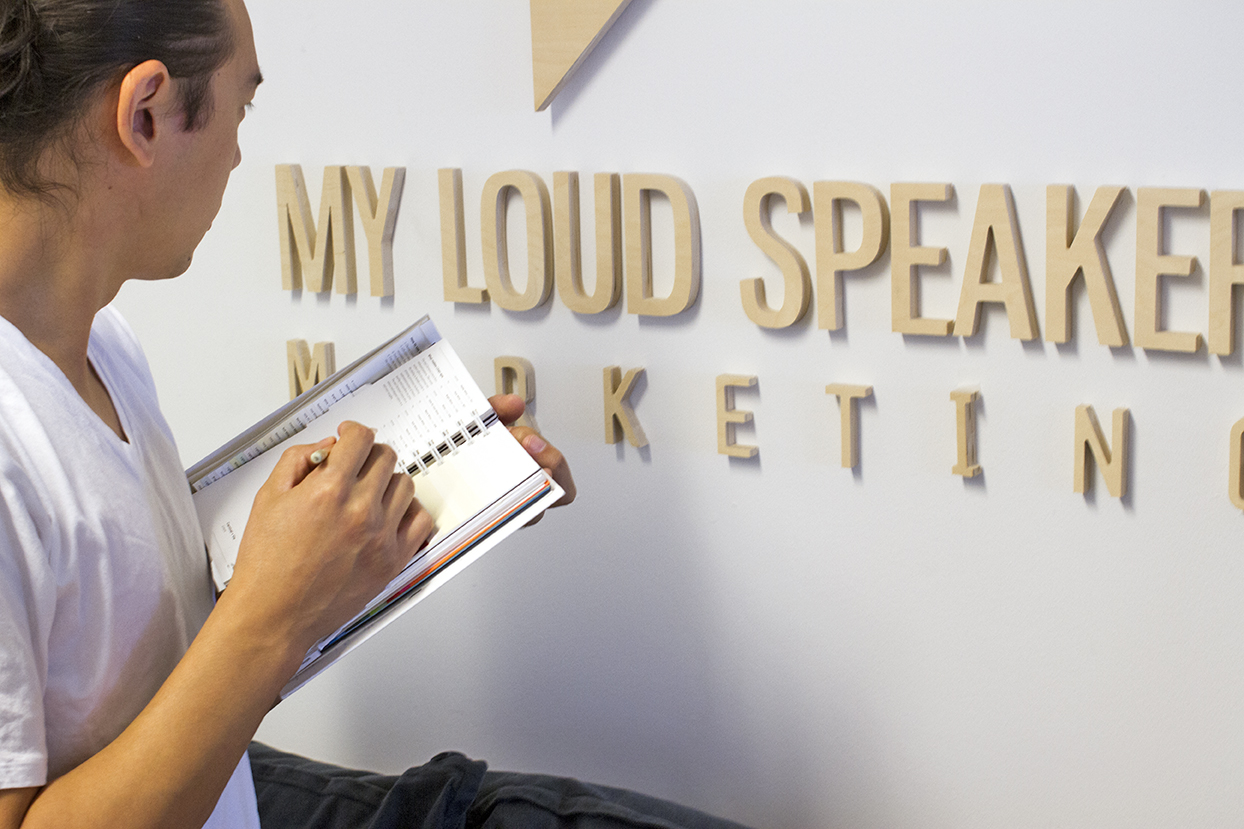 Can you describe yourself in five words?
If you don't have an immediate answer to my question, that means you might not know who you really are or… you don't know how to articulate yourself to the world.
Branding is same. If you describe your brand by saying a bunch of stuff, such as best prices, best value, best quality, trustworthy, great customer service, expertise in a vertical and so on in hope they resonate with some of them. Chances are that they might miss the point. It's important to narrow down your brand message to communicate, which we call the Tennis Ball Concept:
If I toss a prospective client one key message that I know resonates with my ideal client, I'm positive that she'll catch that one ball. So, if she recommends us to someone else, she'll toss that one key message to her friend and when they approach us, I'll know exactly which key message to drive home. This helps solidify our key message and reinforce the sale. What a good key message does is deter unwanted clients, saving your team a lot of wasted time on prospective clients that don't fit the profile.
Knowing what your brand is just the start of your journey as a brand.
---
The Role of Branding Agencies in Your Strategies
A branding agency can offer a good place to start and guide you through your journey to figure out who you really are, what is the one thing you should be known for that resonates with your audience, and how to let the world know about you through an effective promotion.
Having said that, it doesn't mean you can completely hand your branding off to an agency. A branding agency can't generate strong brand presence from nothing – this is your brand that we're talking about.
Even if branding agencies could generate an "awesome" brand for you, it would become a holographic brand with nothing in it. And It won't last long. Branding agencies are not telling anyone else's story, but your story. You are the one who holds a key to opening up the door to the brand you want to be.
However, it doesn't mean that you don't need a branding agency to help you, especially situations where you don't know who or what you really are to your audience as a brand.
As an agency, we can suss out your differentiator and the soul you would like embodied into your business, reinforcing your brand based on the value discovered by integrating that into external materials such as your promotional campaign, website, logo all the way to your organization's meeting, communication, and etc…
If you decide to work with an agency, you need to trust the agency in order for your brand to be a success. If you can't fully trust them, you might not be ready to work with an agency – it might end up being bad for both parties.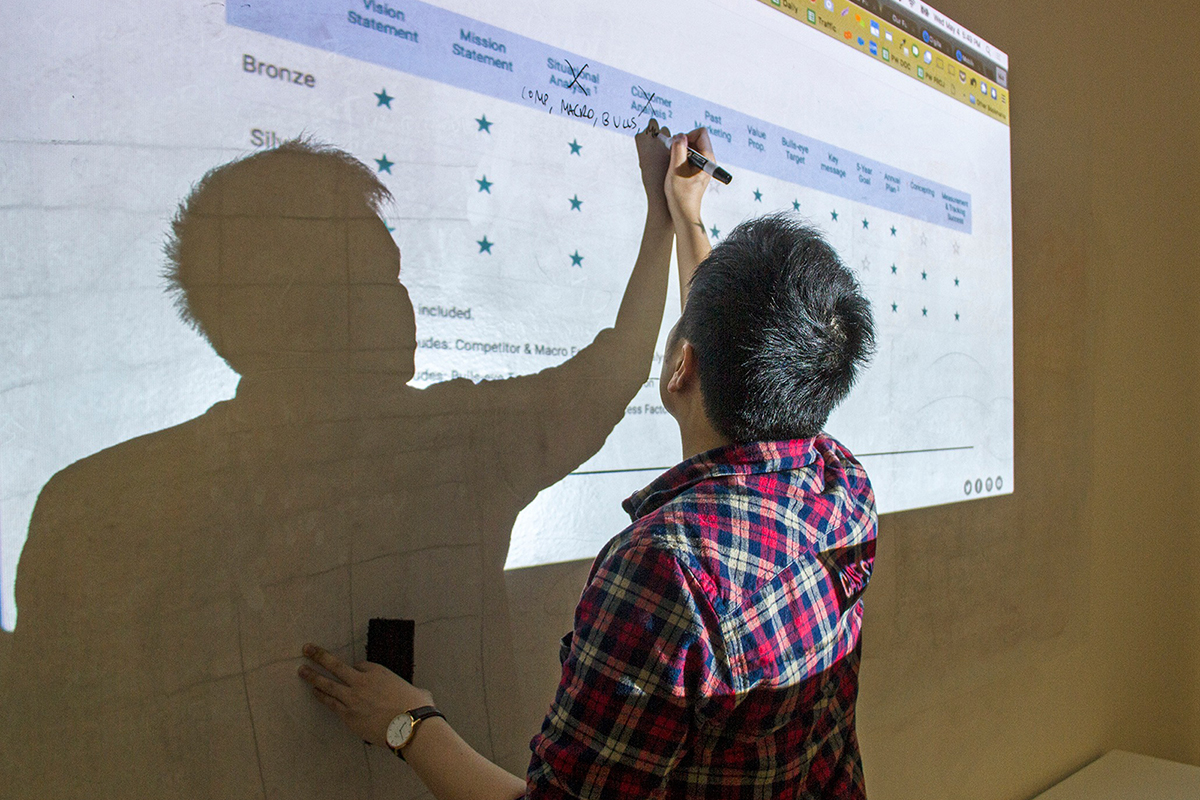 ---
Wrap Up – Solid Branding Can Tackle All Of Your Problems
There is this book called The One Thing, it's talks about the critical problems causing wider varieties of problems in an organization. If you fix one thing, you can solve a lot of different types of problems – the domino effect. We firmly believe that branding is the one of those one things.
Branding is tied with many organizational factors such as sales, HR, and so on. Sales, for example, improve as your brand presence gets more solid and earns more recognition. As for HR, the clearer your brand becomes, the less communication occurs and the more talented professionals come to you.
Of course, better branding is not an instant solution that happens overnight, but it's a long-term solution and the foundation which keeps your organization in a virtuous cycle.
---
References:
www.myloudspeaker.ca/blog/21-real-branding-stats-that-will-lead-you-down-the-right-track-in-2016/
business.linkedin.com/content/dam/business/talent-solutions/global/en_us/c/pdfs/ultimate-list-of-employer-brand-stats.pdf
marketingmag.ca/advertising/iogo-emerges-from-cross-border-marketing-shuffle-62006/
www.youtube.com/watch?v=QG0KhFB0e98
vimeo.com/182285920
www.macworld.co.uk/feature/apple/11-innovations-apple-copied-from-other-companies-3622021/
switchmodeconsulting.com/lego/
blog.hubspot.com/agency/history-lego-marketing#sm.000003zu65xsttfbarlh9u0440wze
sloanreview.mit.edu/article/collaborating-with-customer-communities-lessons-from-the-lego-group/
www.innovation-portal.info/wp-content/uploads/Lego1.pdf
www.hollywoodreporter.com/news/box-office-milestone-lego-movie-692161
www.naturalnews.com/052949_McDonalds_kale_unhealthy_choices.html
www.myloudspeaker.ca/blog/identifying-the-pain-laying-the-foundation/
www.myloudspeaker.ca/blog/customer-analysis-situational-analysis/
www.myloudspeaker.ca/blog/macro-environmental-situational-analysis/
www.myloudspeaker.ca/blog/competitor-analysis-value-prop-situational-analysis/
www.myloudspeaker.ca/blog/key-message/
www.myloudspeaker.ca/casestudies/robson_marketingplan_socialmediamarketing
www.amazon.com/ONE-Thing-Surprisingly-Extraordinary-Results/dp/1885167776
(Visited 1,452 times, 1 visits today)