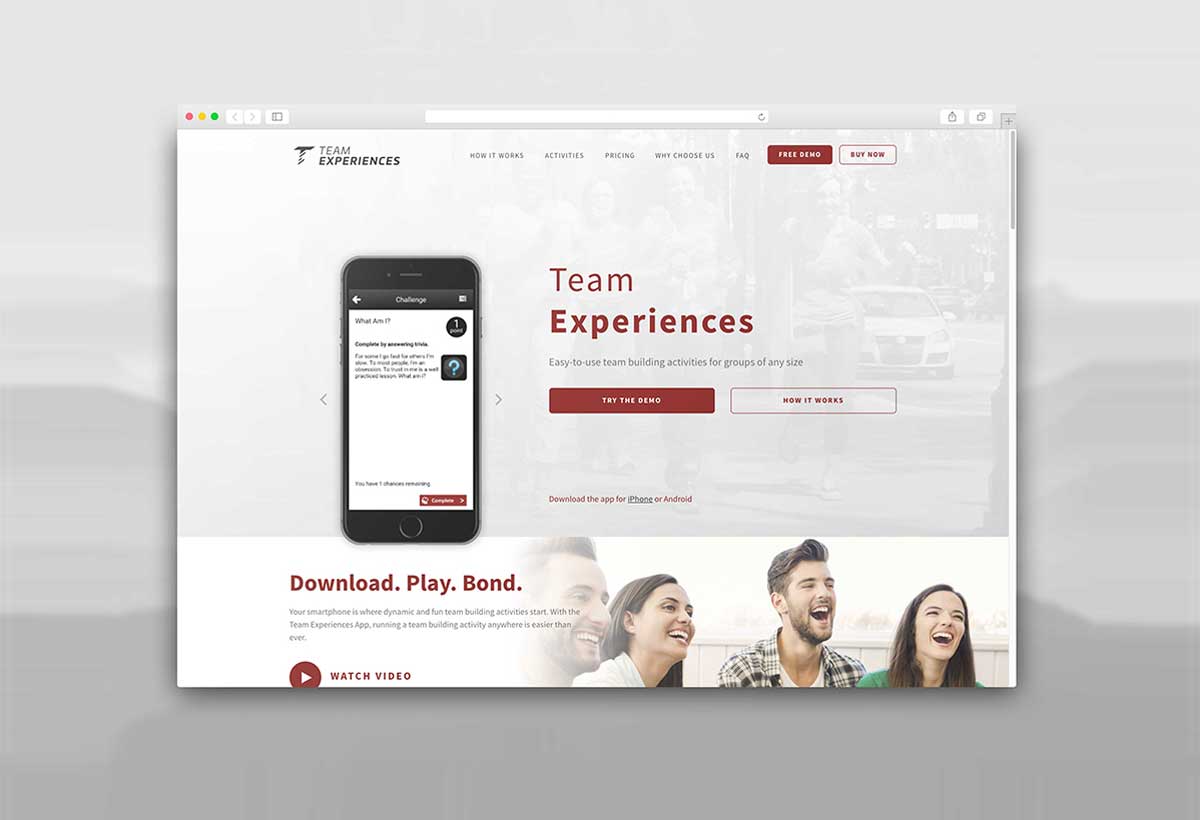 Organizations from all over the world use team building activities as an effective means to engage their employees and build strong internal ties. Heck, if you got an opportunity to take an escape from your regular work duties to have fun with co-workers, who wouldn't jump for joy?
Canadian Outback and Adventures have been industry leaders in the realm of corporate Team Building, providing fun and fresh activities to businesses far and wide. With the launch of their new app, Team Experiences, they were seeking a sleek new website, quirky copy, and an eye-catching logo.
Could our creative and strategic powers unite to blow their minds? The answer is yes. Find out how we approached the project and won over a glowing review from a self-admitted 'particular' client.
If you want to explore our past case studies, check out our marketing & branding case studies.
(Visited 199 times, 1 visits today)
Want to learn more?
If you want to learn more about specific key elements of an effective marketing plan, read our 50+ page booklet on How to Write A Strategic Marketing Plan That Yields ROI – complete with explanations
(Visited 414 times, 1 visits today)