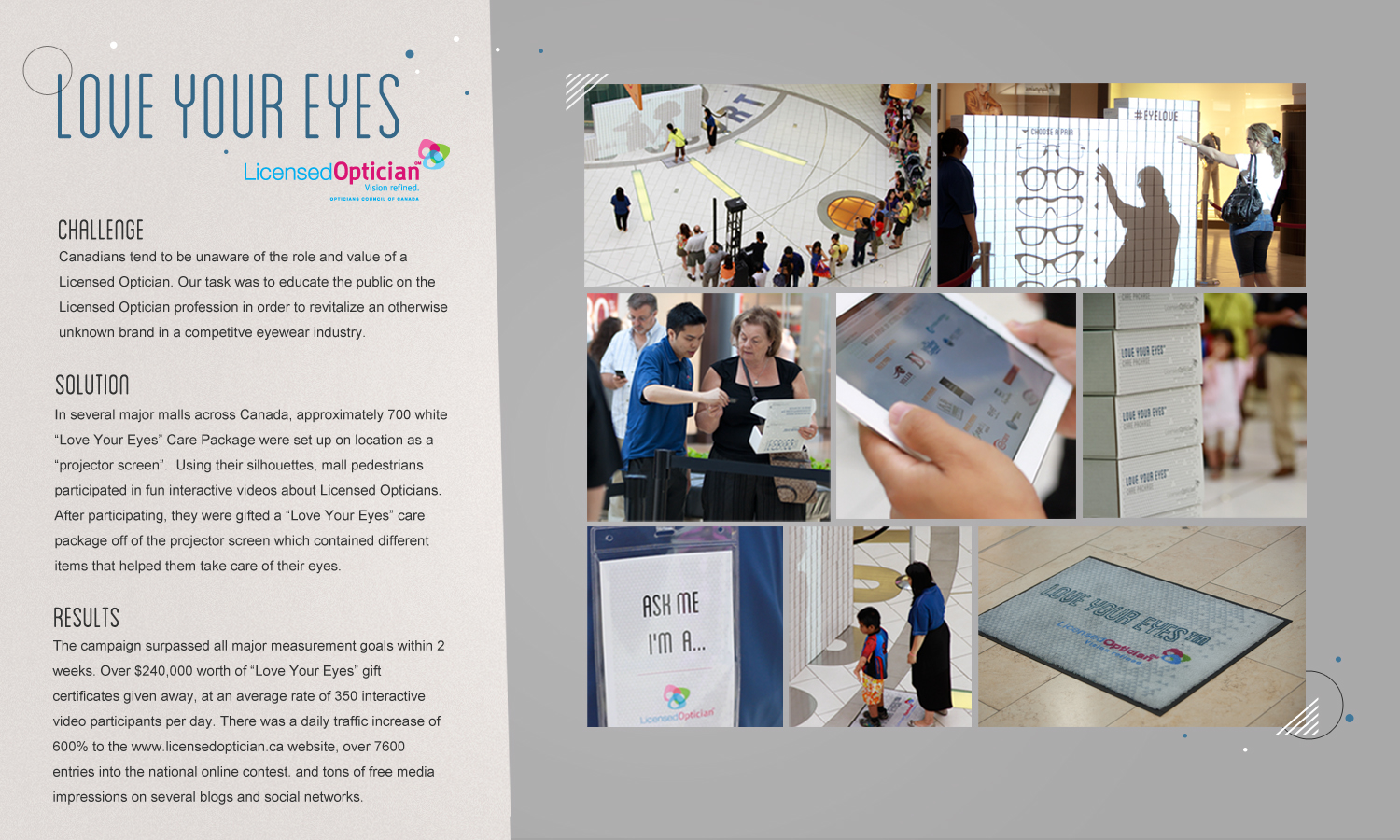 We're so excited to announce that our 2012 "Love Your Eyes" promotional campaign for the Opticians Council of Canada has garnered us two separate international marketing awards – read our full case study here.
We were the "Gold" winners at Aster Awards under the category "Total Advertising Campaign", as well as the "Bronze" winner at HMR Publications Awards under the category "Special Event".
Congratulations to the team!
Take a look at the campaign case study video below:
(Visited 244 times, 1 visits today)
Want to learn more?
If you want to learn more about specific key elements of an effective marketing plan, read our 50+ page booklet on How to Write A Strategic Marketing Plan That Yields ROI – complete with explanations
(Visited 414 times, 1 visits today)