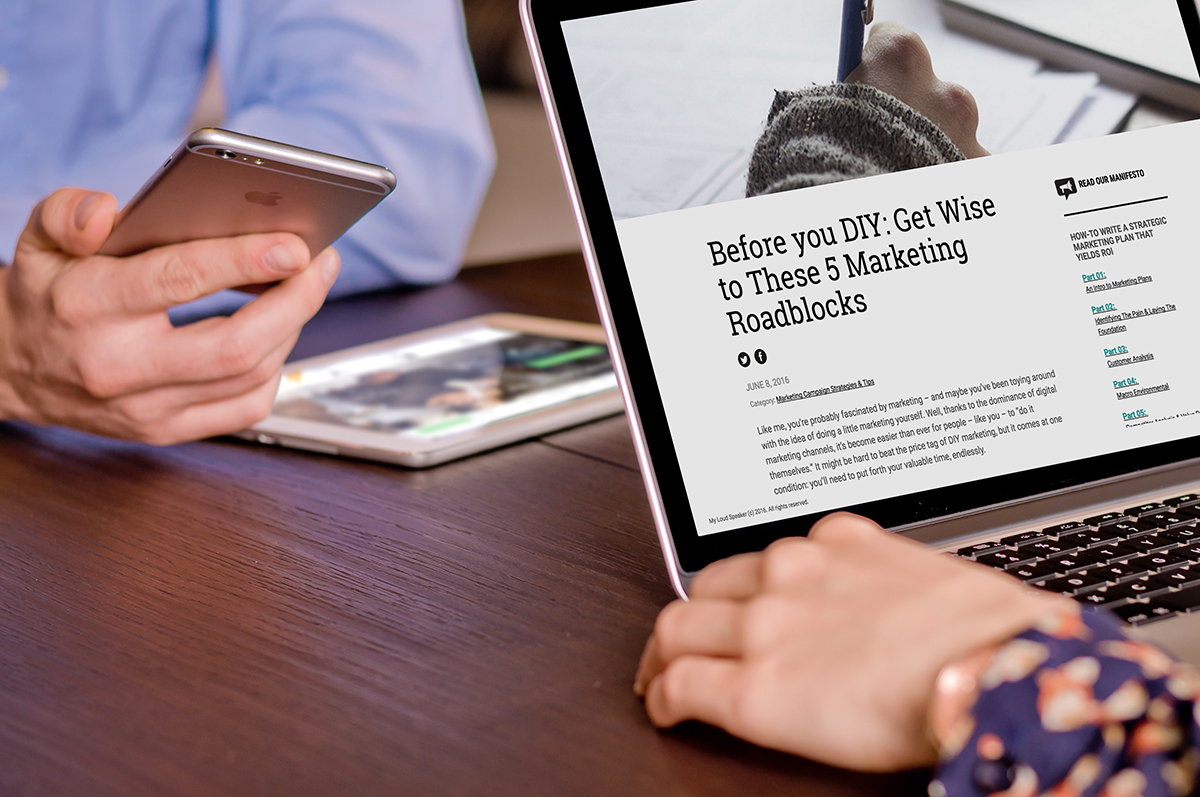 If you missed out on our blog last month, have no fear. We've put together our five most popular articles for you – consider this your cheat sheet. Enjoy!
As I write this, I realize that I've been co-running this agency with Tammy for over six years now. It doesn't seem that long at all, and to be honest, I think that's because we've been lucky. I can truthfully say that about 99% of our clients have been great – some of whom have even become our close friends.
With a necessity to work with a wide variety of personalities and individuals with various job titles, it's become important for us to whittle down not only how we can foster a great relationship with our clients, but how clients can help improve it as well. Here is what I believe to be a very concise list to help clients get prepared to work with an agency like ours.
---
 How-to Write a Strategic Marketing Plan That Yields ROI
A marketing plan is a comprehensive framework that guides your annual marketing efforts. It outlines the results of research and dives into the strategy and goals derived from the analysis. It is a working document that should establish your long term and short term goals that help you achieve them.
The goal of the plan isn't to kill the creativity, but rather provide the scope and groundwork that you can measure your concepts against. You can use it to keep you and your team accountable and focused on your end goals.
---
 SEO Basics: the Best Practices for Technical SEO
A Technical SEO audit is not that complicated.
Blah blah blah, 301 redirect, 404 page, crawl optimization, HTML, PHP, java script, website security, https, web hosting, backlinks, old domains, Panda, Penguin and Hummingbird updates, on page SEO, off page SEO, yatta yatta yatta…
With an onslaught of geeky terms circling technical SEO, when faced with the jargon gamut – it may bring on some major anxiety. But if we use a real life analogy to explain them, maybe you can find some clarity. Say you hate the mention of any – or all – of the words I listed above, this blog is definitely for you. They're not as complicated as they sound – they're misunderstood.
---
The 3 Worst Mistakes That Devastated My Marketing Project
Over the last five+ years , I've been honing in on my digital marketing skills and expanding my industry knowledge. Having worked with lots of companies in various industries including marketing media, international trade, real estate and of course, plumbing; I've made a load of mistakes. But mistakes are just learning opportunities, right? Right.
If you are planning on working with a marketing agency, don't make the same mistakes I did. I'm here to share my most embarrassing mistakes so that you can avoid the same situations with a prospective marketing agency. Lucky for you, I've made all the embarrassing blunders for you. Now, let's see what I did wrong…
---
6 Higher Education Marketing Campaigns That Get An A+
It comes as no surprise that secondary schools have to form an extensive and creative marketing campaign in order to stick out to prospective students, investors and the community. Doing so can be easier said than done, but there are some universities that have hit a home run when it comes to identifying and solidifying their brand. Here are 6 higher education marketing campaign that make us want to go back to school.
(Visited 147 times, 1 visits today)