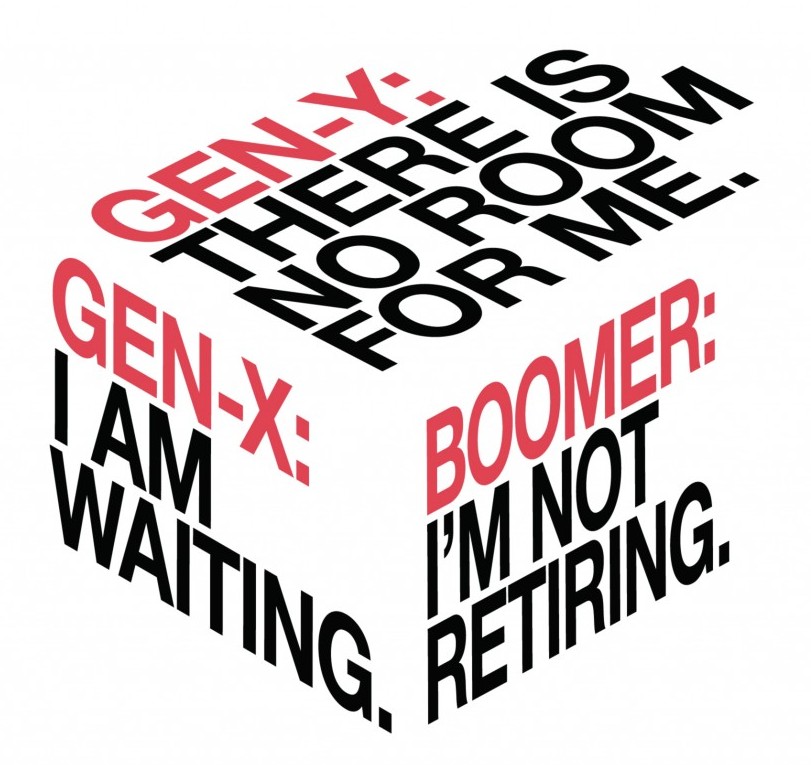 Originally posted on www.tammytsang.com
Why is it important to have intergenerational appeal?
There's been a common trend of transitioning from mass to niche marketing tactics – specifically targeting age groups (just try googling "Gen Y Marketing" and witness the plethora of results). Niche marketing is a great way to bite off a larger piece of the pie when you have strong competitors in a market, but the ideal strategy for long-term growth is a little more complicated than that. You have to "niche" without segregating other demographics – you have to find a message that resonates to the core of your target demo, without alienating others. The key is having marketing with intergenerational appeal.
Here are some key benefits and points of marketing with intergenerational appeal:
Customer Diversification
As most marketers know, loyal customers build organizations – see Pareto Principle.  Although it is important that you continue to stay relevant to your customers as they age, you also need to stay aware of the upcoming generations that will need to take their place.  Take a look at the automotive brand, Oldsmobile – extremely popular for one generation, not so much for the new generation. If you market with intergenerational appeal, you can diversify your customers and ready yourself for transition. Adapt and prevent yourself from falling into the trap.
Maximize Your Dollar
Launching a campaign that targets one demographic without alienating the others will maximize your dollar. Intergenerational appeal means not needing to continually reboot your campaign as your target demo ages – the transition becomes much smoother. Being aware of your campaign's positioning with a variety of demographics will prevent any future costs dedicated to rebranding or repositioning.
Haters Gonna Hate

With the internet being a platform – and catalyst – for free-speech, you're always going to have individuals voicing their opinions on whatever you put out there. You can to lead and be relevant to your target demographic, but that doesn't mean you have to upset everyone else in the process. The last thing you want to do is offend people merely because you misunderstand their generation. After all, angry people tend to have the loudest voice and the most friends. With so many options provided to your customer, you want to ensure that you continue to have positive mass appeal even with those who are not your target demographic.
Accidentally Offensive
… is no better than being offensive. So, do your due diligence to ensure you're not offending your future customers.
The Neglectful Brand
Don't be the brand that only comes knocking when it needs new customers. Pay a bit more attention to the future before the future arrives, or else it'll be much harder to get them on board. Anybody can be expected to be a little less receptive after being neglected for decade(s).
How Do You Appeal To All Generations?
First – Seek to understand.
I recently spoke about Generational Stereotypes and the implications of these stereotypes at an event. Video of the event is below, and it dives into the generational influences that impact the values and behaviours of each generation.
The most important key to appealing to all generations is finding a niche with a broad appeal. Choose a powerful campaign message that not only doesn't exclude anyone, but also connects others from different generations as XYBOOM Conference focused on an aspect that wasn't guaranteed to be covered by other events. (Read the full details of the XYBOOM Conference campaign here)
At the end of the day…
Generations are made up of people who share similar experiences growing up – experiences that shape their values and thoughts.  Each have individual lives and personalities that make each person unique, so these generational theories are only here to help inform us, they do not define an entire generation.
Have good manners. Don't stereotype a generation. Don't take note from another generation on how to mimic another. Have natives from that generation tell you what it is to respect them.
An intergenerational focus will guide you. It'll prepare you for the future and ensure you don't burn any bridges with future customers. In fact, if done correctly, it will help you build bridges you didn't even know you could.
If you want to explore our past case studies, check out our marketing & branding case studies.
(Visited 542 times, 1 visits today)
Want to learn more?
If you want to learn more about specific key elements of an effective marketing plan, read our 50+ page booklet on How to Write A Strategic Marketing Plan That Yields ROI – complete with explanations
(Visited 414 times, 1 visits today)