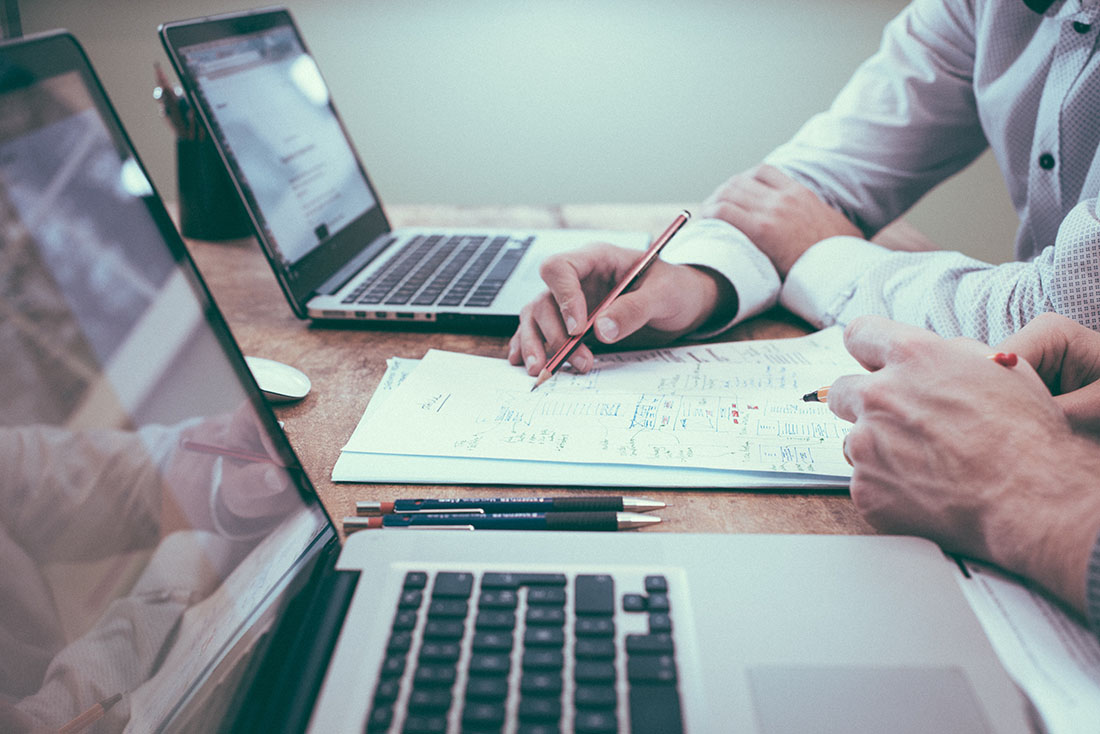 Will SEO be Dead in 2016? Rethink Your SEO strategy
Category:
SEO/SEM
Have you ever asked Google "What is SEO?"

A lot of people hear "SEO", and have no idea what it means. At My Loud Speaker, we've been fortunate to have an SEO guru on hand – me – to explain search engine optimization and why it's so integral to modern day marketing. However, not everyone has a specialist on hand to transform technical jargon into digestible know-how. But lucky for you guys, that's just what blogs are for.
So dive in with me, and pick my brain – enter the mind of an SEO Specialist (not a freak, but more on that later).

Will 2016 be the year SEO dies?!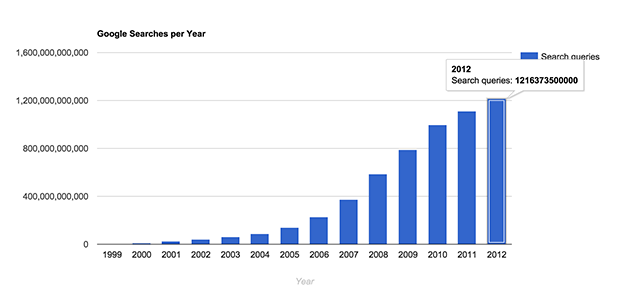 Source: http://www.internetlivestats.com/google-search-statistics/
Even though social media marketing has been winning the popularity contest as of late, SEO remains the most important channel. A lot of people rely on word of mouth and insight from their friends and social media feeds when they're beginning to explore, for example, where they might find a fully stacked marketing agency. It's simple enough to post a Facebook status, reaching out for some guidance and just await the replies, likes and witty repartee.
But sometimes, even our bestest, swankiest friends may not be the most qualified in finding the solution that best suits your needs. And that's when you'll wind up turning to trusty, always there, reliable Google.
When looking for B2B – or business to business – recommendations, it's common for people to do their own follow up research to better understand why they were recommended the company. Searching online for the make or breakers such as price and functionality is better left to be further explored online. In fact, according to Internet Live Stats, while Google's search volume growth rate began to decline in 2009 and 2010, search volumes are still increasing. Besides, according to hubspot research, The best lead source for B2B companies is SEO (14%) over email marketing, (13%), and social media (12%), and for even B2C (business to consumer), SEO is the second best lead source.
Ranking well in search results is no easy task, in fact, it's a huge effort to bring your website to the top of the charts. Sure, it may take longer than you'd like (or expect) and it will require more resources than you'd hoped – but once you rank well, the payoff can is well worth it. Once you've achieved your SEO aspirations, all that's left to fuss about is maintenance to your website, and working towards creating the ultimate user experience. Traffic heading your way from the almighty search engines will be long lasting, and it will continue to build stable leads and revenue.
An SEO specialist rather than just an SEO freak
So what exactly is the difference between an SEO strategist and an 'SEO guy', anyway? The difference lies between someone who knows how Search Engine Marketing works versus how Search Engines themselves work. SEO is about knowing the users behind the search engine and being able to anticipate what they're thinking and how they're feeling.
An SEO Specialist can do the following awesome things:
Building and executing SEO strategies based on what the target wants (Keywords Targeting / Content)
Knowing fundamental user behaviors and user experience
Using analysis tools to review performance such as Google analytics, google search console (webmaster tools) and third party tools
A continuous pursuit of improving content, based on data and practical knowledge
Prioritizing SEO tasks and knowing what is and isn't worth the time spent
Knowing the pros and cons of SEO strategies
Loving Google (very, very important)
If you want to learn more about hiring an SEO specialist, it might help you read THIS.
As I mentioned in our  SEO Keywords Targeting article, Google wants you to care more about the user experience. So we have to begin by looking at two things: good quality content then crawlability, both of which are vital to getting your website to find a good place in the rankings. A Google bot (behold, we are living in the future!) uses these two elements when exploring your website – and that bot is feeling around for a sense of your site's user experience.
Google keeps improving their search results through semantic searches, penguin, panda, hummingbird updates and artificial intelligence known as RankBrain. All you need to focus on is how much your content will help your target and you need a specialist to do just that. However, if hiring an SEO Specialist doesn't seem feasible – never fear, you'll be quite fine as long as you know Google's general policy. So, here are some things you should and probably shouldn't do.
Examples of what you should do:
Build your website structure & focus on a user-friendly design
Create great quality content focused on helping your targets
Examples of what you should NOT do:
Hiding something from Google such as hidden text
Paying for something to manipulate your ranking
Looking to learn more about SEO, eh? Get the basics and beyond with the Google Search Engine Optimization Starter Guide (Google Page), check out these Webmaster Guidelines (Google Page) and learn the meaning behind words that only an SEO Specialist would know. But if Google news and algorithm updates are more your fancy, check out SeroundTable, RankRanger, SearchEngineWatch and Mozcast
Hawk-Eyed Marketing Strategy vs. Digital Marketing
It is getting kind of tricky to separate an SEO strategy from other marketing strategies. Content creation is one of the most impactful strategies to improve your SEO presence. This also means  it will further affect other digital marketing strategies such as social media marketing, e-mail marketing, promotional video marketing and even traditional marketing strategies including workshops and webinars.
Here are the 3 reasons why
1. Standardize Everything Marketing Related
You should standardize things amongst your team such as, who your target is, what pains does he/she have and how you can solve it. You can read our "How to Create a Marketing Plan" article to get a rundown of the checklist your plan should include, otherwise you may lose consistency in your overall marketing.
2. SEO Needs a Team Effort
It's no longer enough to execute an SEO strategy only through an in-house SEO guy or SEO company. Sure, just a little while back there used to be a ton of ways to get websites to rank well with just an in-house SEO guy or SEO company without any need for outsiders or self-made backlinks. However, quality content is what's required to get your website to rank well. But where, pray tell,  does great content come from? And who holds the untapped valuable information that will become your content? The answer is: your team. It would be a sales guy, principle, designer or developer, depending on what content theme you are going to create and how you're going to do it. Blogging is a prime example of one kind of content marketing, and the blog post would trickle into your social media feeds and newsletter to maximize site visitors and conversions from the post. The closer the content is to your services or the products you sell, the more qualified visits the content is more likely to bring. This insider information is hidden among your team, but well out of reach of just one SEO specialist.
3. Cut Off SEO from your Marketing Strategy
You should cut off an SEO strategy in certain situations situations where your services, products or content don't fit into an SEO strategy. For example, your services, products and content are too innovative and nobody knows the proper terms to reach your site. If you stick to an SEO strategy, you may not your other – and possibly – better options.
Wrap it up

Source: Google on Youtube
If you want to learn more details about SEO trends in 2016, this article might help you. It speaks directly to "Mobile optimization", "Voice search" and "Structured data and direct answers" – all important things. To take on 2016 like a pro, it might be good to read this to know how mobile marketing works.
SEO is not dead, and the chances of it dying in 2016 are about the same odds as Kimberly Kardashion not making a tabloid magazine cover. However, it is going to be continuously evolving, meaning changes to both SEO strategies and roles. If you still think you can leave SEO to some random SEO company, it may result in a massive migraine. Remember to co-operate with the company and your team first.
Header Photo: Unsplash.com
(Visited 325 times, 1 visits today)
Want to learn more?
If you want to learn more about specific key elements of an effective marketing plan, read our 50+ page booklet on How to Write A Strategic Marketing Plan That Yields ROI – complete with explanations
(Visited 414 times, 1 visits today)